Halo
Life time member
I always wanted to do a restoration but have never found a bike for such a project, all that changed when I came across an old K100 looking very unloved indeed. I was immediately intruiged by its power train layout and after getting it home I started researching about these K bikes, and couldn't find a bad word about them. Went to the llocal BMW shop and was quickly brought up to speed on the issues I would face so I started researching. It was then I then found Berts restoration link on the web and started pulling her down to look at all the potential problem parts. It was then that I found this forum and was pretty much blown away by the depth of knowledge and support. My mission is to try to restore this bike both mechanically and cosmectically back to its former glory. So with all the usual parts ordered (oil pump shafts, seals all rubber parts etc) from Motobins and no doubt a bag full more required I am at the start of my journey to rebuild this fine old lady.
The old girl when I got her home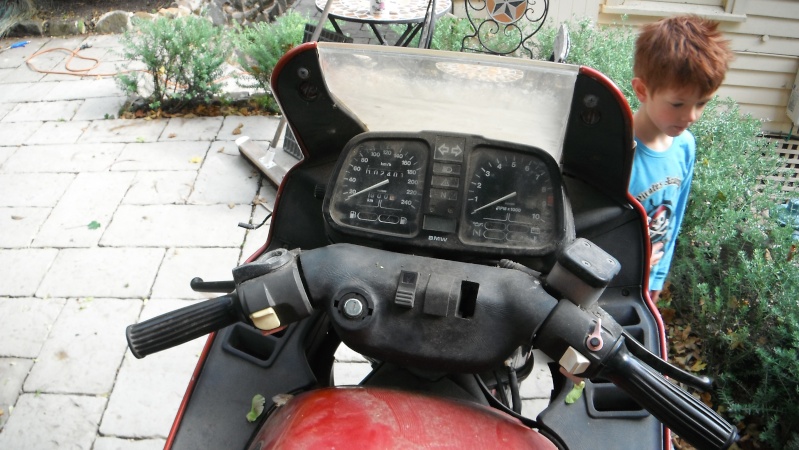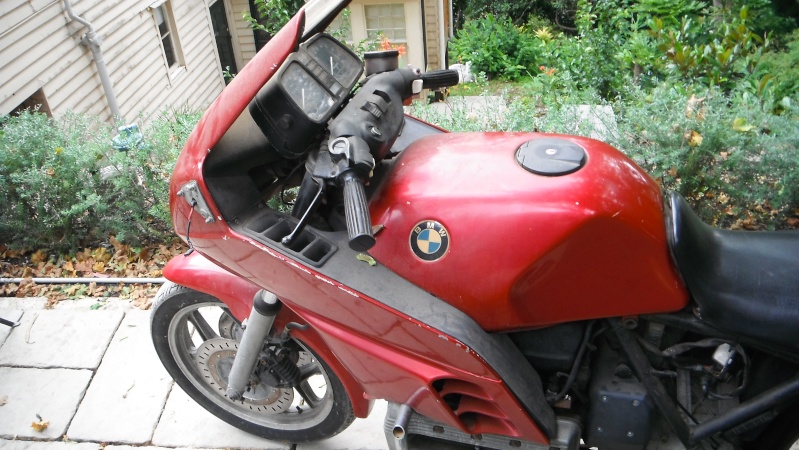 The stripdown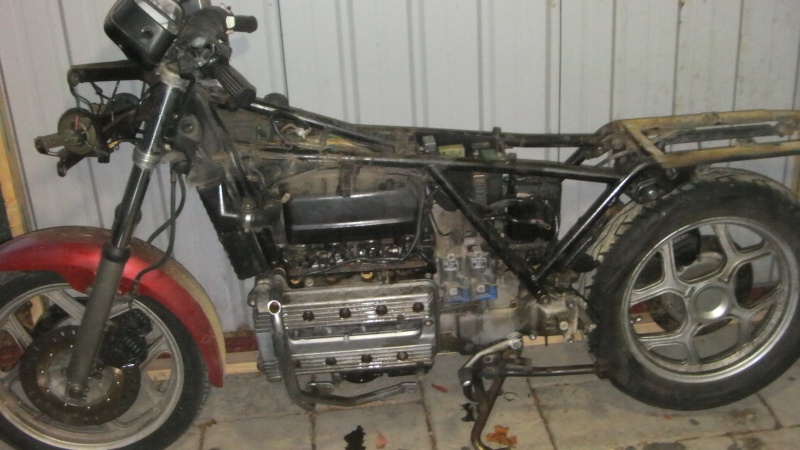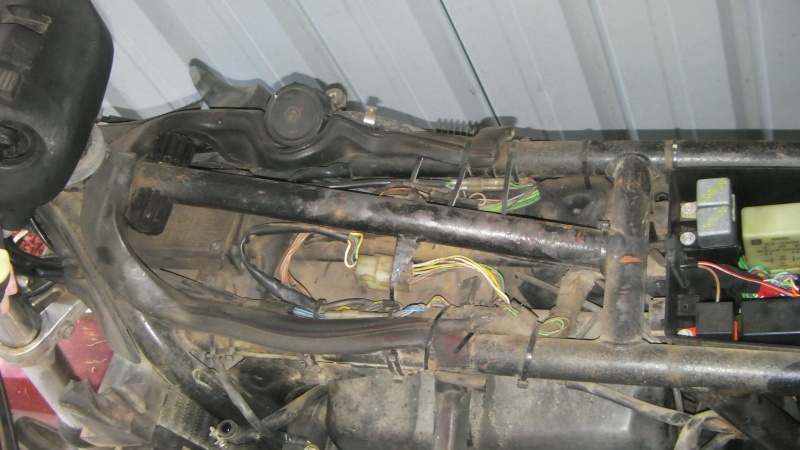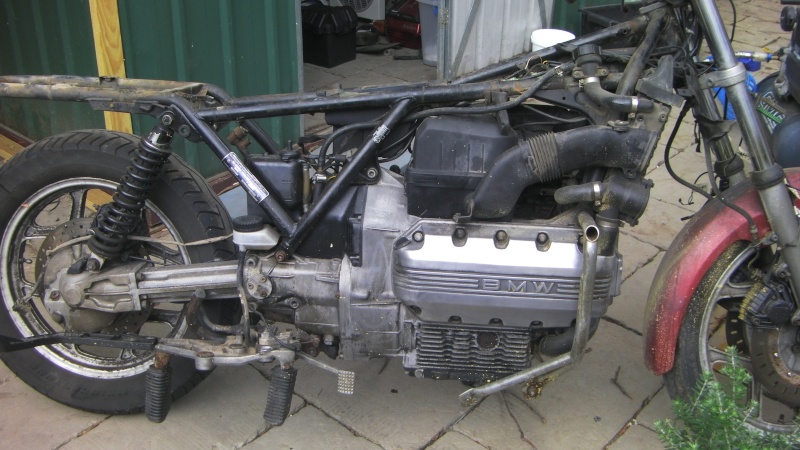 Hmmm output shaft seal or oring issue for sure the clutch showed signs of slipping as well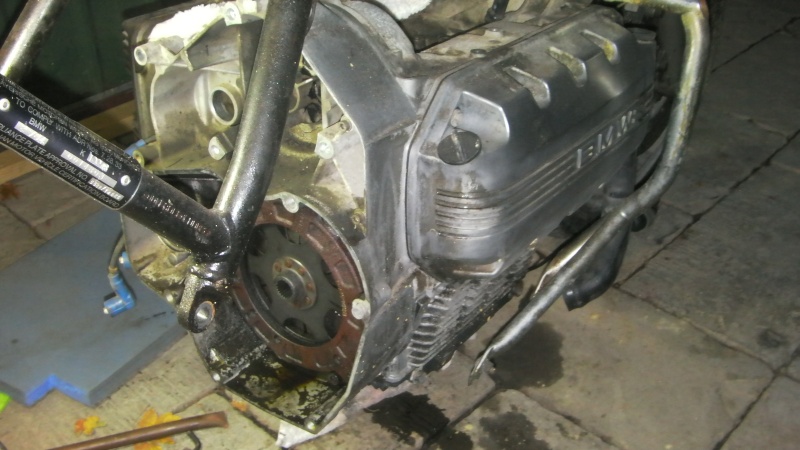 Next to check the engine insides to see if the rivits on the output shaft are loose as known an issue with the 84 and 85 models due to only six rivets later models had 12
Lucky for me they are ok
Now for the oil pump and known the original oil /water pump was cast iron and one cannot get the original seal kits anymore the bleeder hole had oil around it (buttom of the sump ) so one could assume that the seal had perished after all these years I was hoping that someone had done the pump update already though.
Unfortunetly for me it was the original pump inners seen by the cast impeller and the nut on the shaft not a bolt in the shaft. Had to order the shaft pressed impeller and the new ceramic seal kit from Motobins very reasonable pricing from them the prices locally were criminal.
Now the healing begins
because most of the bits are very weather beaten I set myself up with the following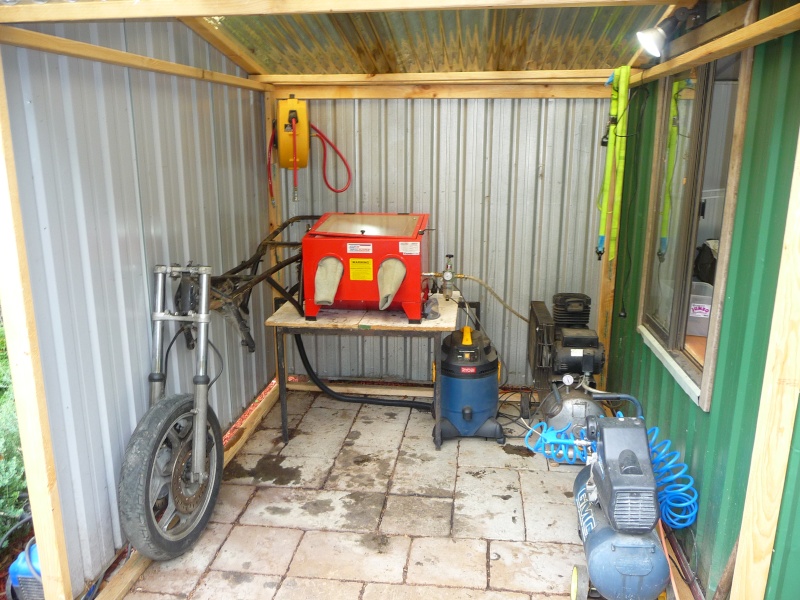 Each part requires restoration I want to leave all parts original looking so I practiced with the sand blaster and good old elbow grease (Brass wire brush and mild detergent.
Shown here is the alternator
Before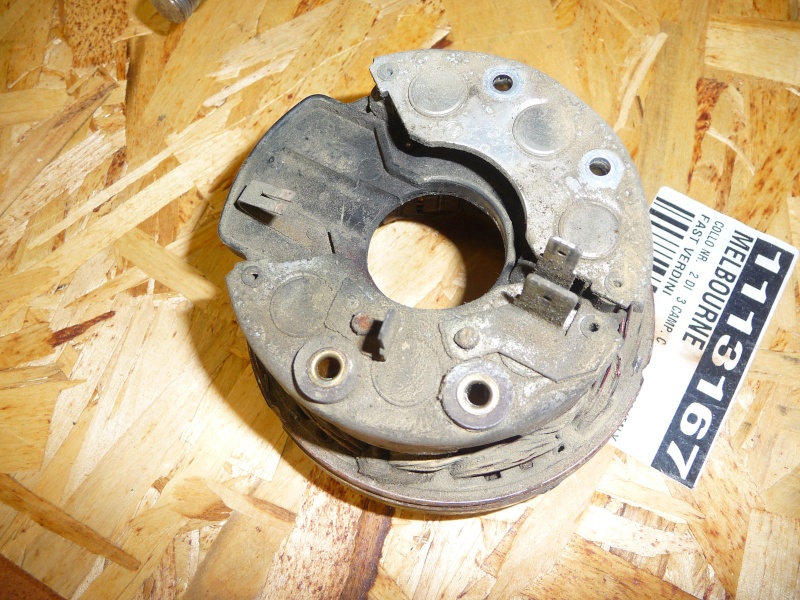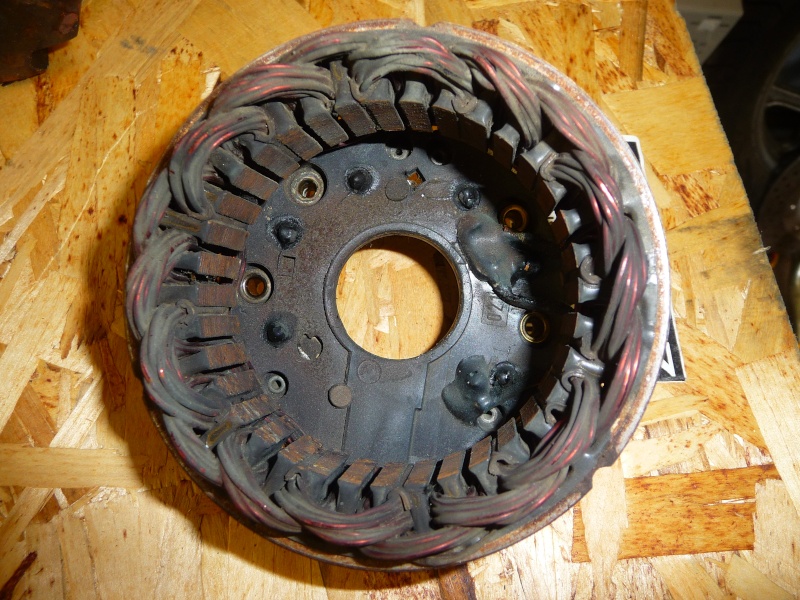 After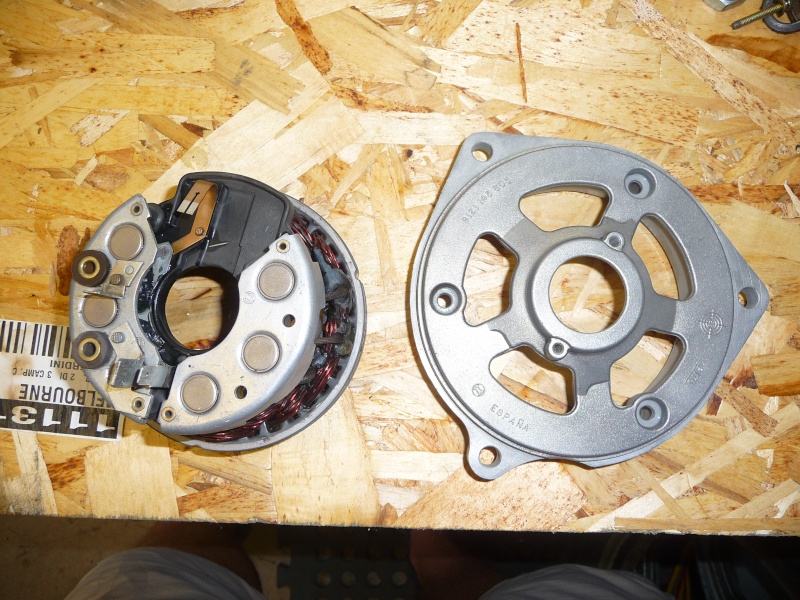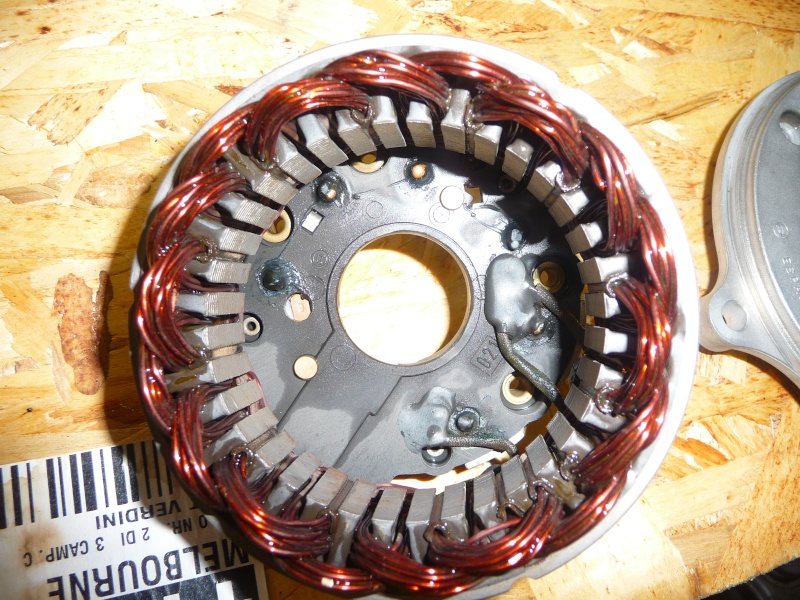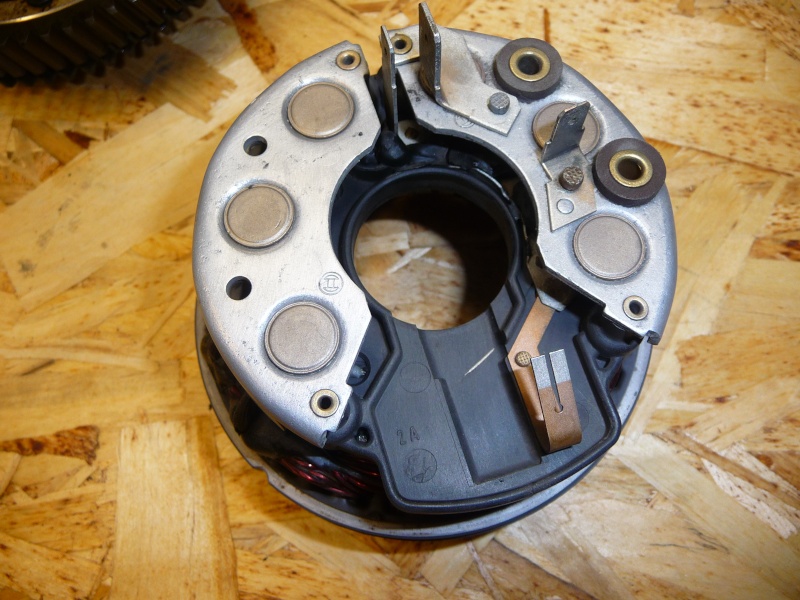 Result looks ok however I have ordered a ultrasonic cleaner like OG and I will see what that does for me OG has had some spectucalur results.
I will try VHT clear enamel on all parts at some stage in the near future has anyone had success with it on aluminuim parts?
Also pulled apart the starter motor and regreased the bearing and cleaned up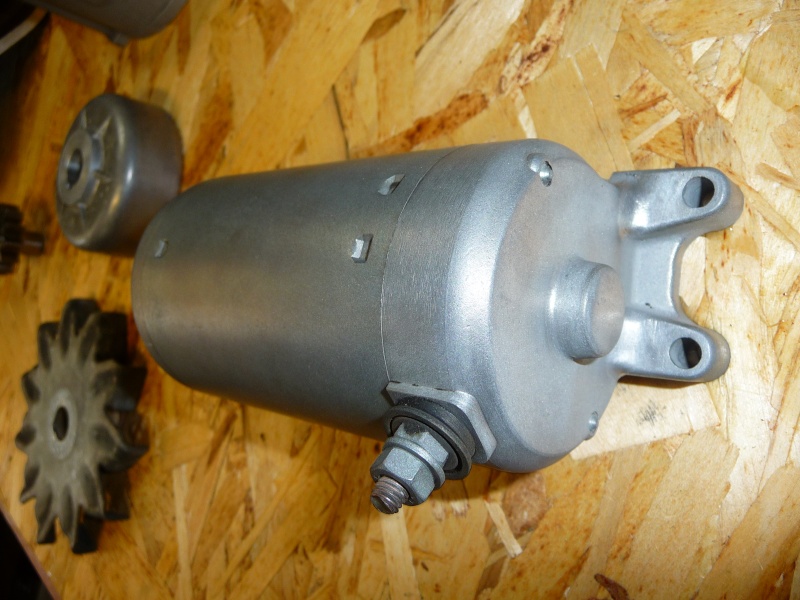 The sandblaster can be as bad as it is good no one want abrasives in the machinical parts I have been experimenting with mould release first then silicon below is a injector before and after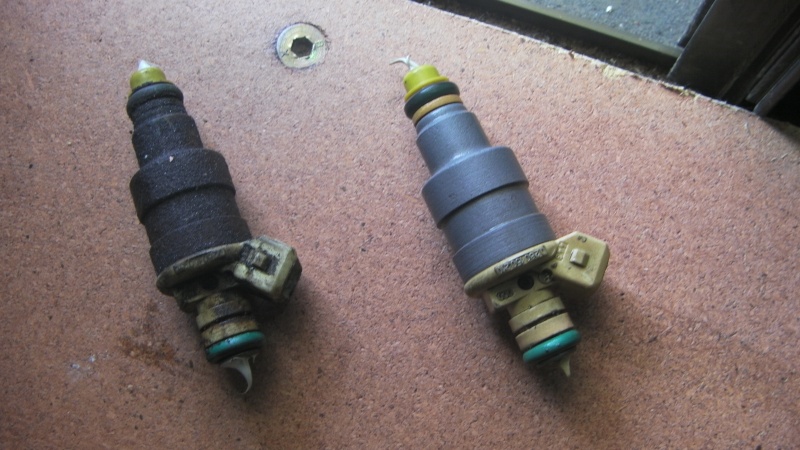 Last edited by Halo_player on Sun Mar 18, 2012 12:11 pm; edited 20 times in total

__________________________________________________
84 K100RS 0014803
93 FZR1000 EXUP