88
Life time member
The key has been spinning in the lock of my tank cap since I got the bike and I had developed a little technique for opening it but it has been getting steadily worse. I decided I'd better do something about it before a Long trip this bank holiday weekend (St. Patrick's Day for those abroad.
)
With the cap open I removed the 3 screws on the underside to get at the mechanism and removed the barrell. The 2 nibs on the bottom of the barrell had completely corroded away, the cause of most failures I suspect.
The receiver is plastic and you can see how the worn nibs had dameged the plastic...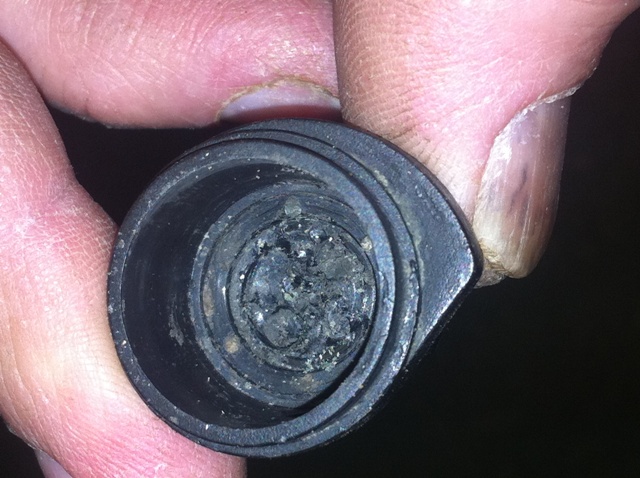 I then had a bright idea as a temporoary fix...
drill two small holes where the sockets are....
(sorry for the poor focus)
url=https://servimg.com/view/16818459/81]

[/url]
put the lot back together and carry one of these for opening it...
Worked a treat and will keep me going until I can find a replacement at a reasonable cost.
88KE


Last edited by 88KE on Tue Mar 20, 2012 7:33 am; edited 1 time in total (Reason for editing : I used to be dyslexic nut now I'm KO!)