sidecar paul
Life time member
This is just for sidecar outfits using the standard rear brake.
Because of the extra weight of a sidecar, it is neccessary to put extra pressure on the brake pedal to get effective stopping power. This causes excessive movement of the pedal.
The piston in the master cylinder is operated via a rubber block which is compressed by the brake pedal. This gives the brake 'feel'.
My first idea to reduce the pedal movement was to replace the rubber block with solid stainless steel, that can be seen at the top of my photo.
Big mistake...it made the brake into an on/off switch with no 'feel' at all.
Not being one to give up, I then decided to restrict the amount of squidge at the rubber by fitting a 3mm spacer over the rubber. This has been very successful, retaining good 'feel' but giving solid pressure at the master cylinder when required, without my right foot moving to an inefficient angle.
The spacer needs a generous countersink to conform to the fillet where the rubber is fixed to the metal thrust plate.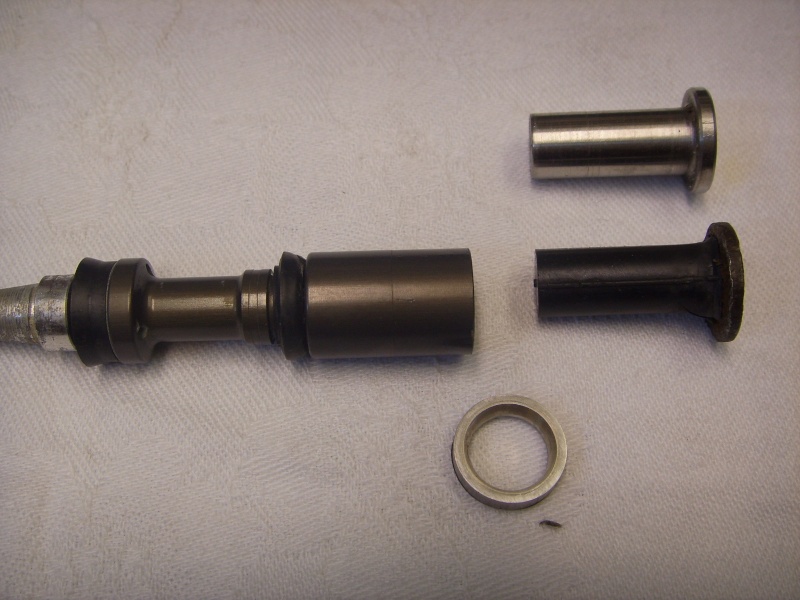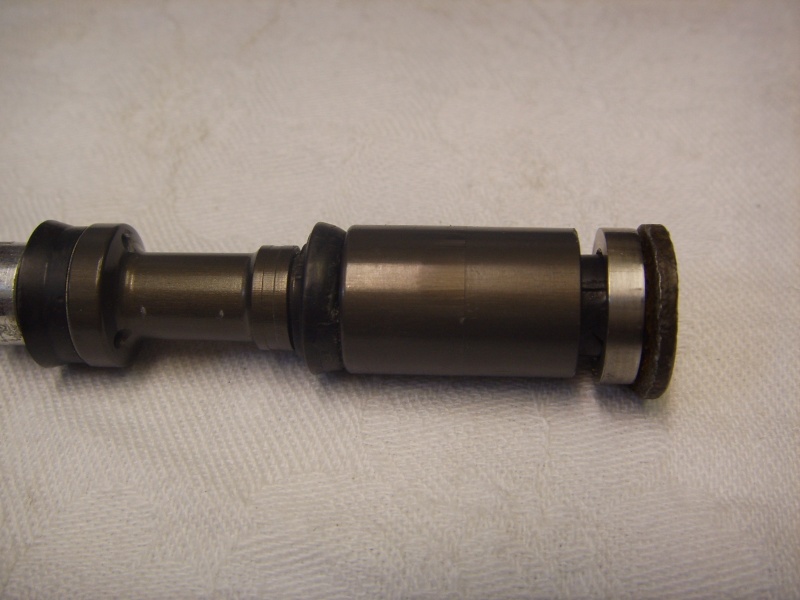 Note, this is not a substitute for a poorly bled hydraulic line and is not neccessary for a solo.
Paul.

__________________________________________________
'84 K100RS (0014643) (owned since '85), 86 K100RS (0018891) with Martello sidecar (built as an outfit in '88),
'51 Vincent (since '67),'72 Montesa Cota (from new), '87 Honda RS125R NF4 (bought 2015) 
....No CARS never ever!