Albyalbatross1
Life time member
After hearing my own start rattle and the suspect sound of another high miles K bike i am determined to find a reasonable and not too expensive fix. (I could not get my rivets to move with thte unit out of the bike) I have read around our forum and there a a few threads on this topic. So far apart from the german guys with a machien shop at their disposal no one has done this. (that i can find). Replacing with a 12 rivet unit is ideal butt it IS expensive..EBay..AUD 450.00 ++ Motobins AUD 400+++.
Recently I bought a later model engine for spares and mainly the output shaft. getting home and open it was a 6 rivet unit with bolt inserts!! Someone beat me to it
What has been done is this. removed the rivets. Turned the absorber 30 deg to position new alloy above the gear rivet holes. Drilled new bolt holes and macheind the surface beneath the the nuts flat for them to be pulled down securely. Can any one see where this might go bad?? I think it shall be a cheap fix. I am going to follow through on this so we all have some idea on how it pans out.
I have a picture somewhere of the gear side..somewhere...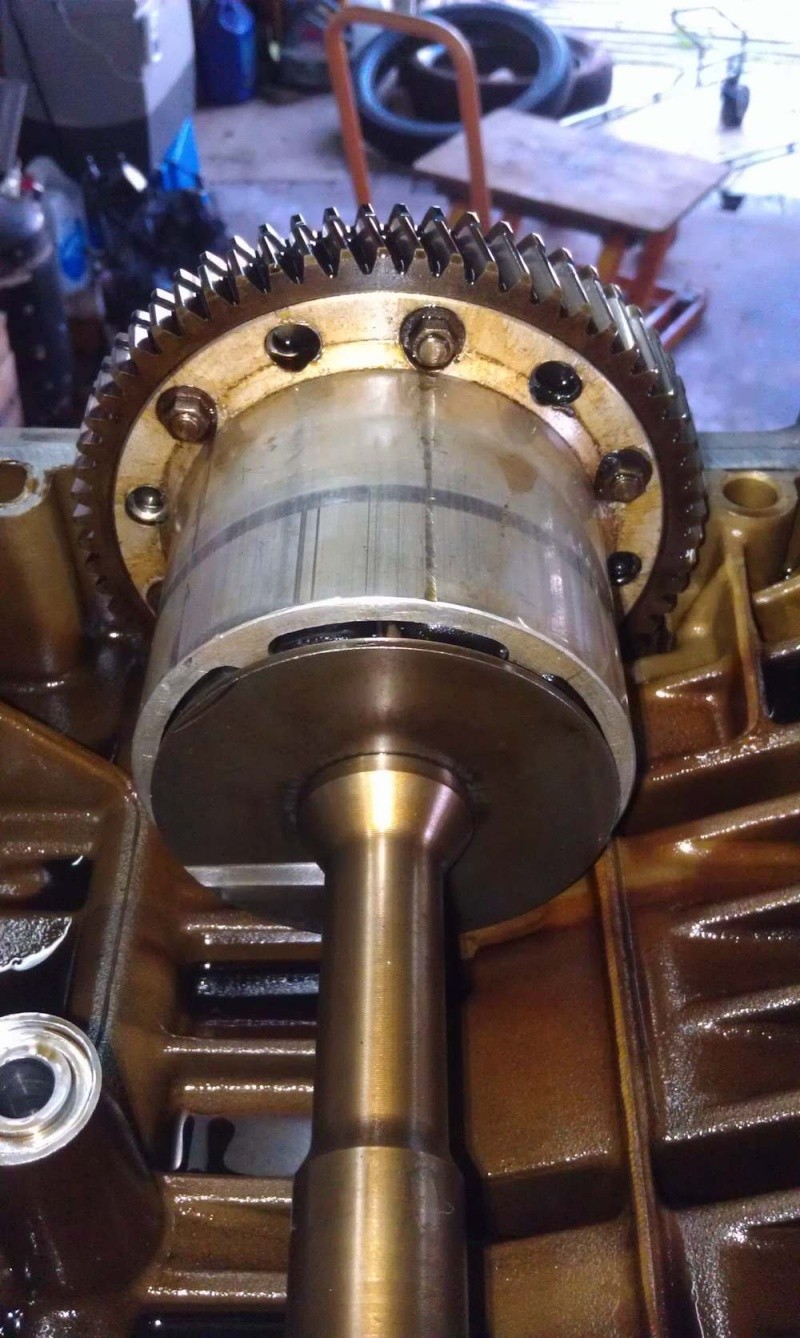 I have another spare that I pulled down and spoke to local machenist who thinks it will be a fairly easy fix to mill a bit of the alloy away for the nuts to seat properly and a lil bit of the hardend gear to countersink the hex heads. This will be the hardest part as it will be hard steel. here is pic for those who have not seen one open.
Any thoughts or suggestion guys??? I will be going back to the shop in about 4 weeks.