MT350Explorer
Life time member
Hi Guys,
According to PO the 'head stock' bearings were replaced soon before I got the bike so only about a year ago max and have had only a couple of thousand miles since. I'm getting a clonking when I go over bumps from the headstock so think they may need tightening.
I've had a search and read the Haynes and Clymer but could do with a wee bit of help please on how to go about this. Bike is a 4 valve (i.e. 16 valve). Below is a pic of the top of the headstock.
I think I loosen off the bottom yoke clamps (and top?), remove dash pad, loosen the top nut and then hand tighten the knurled ring before retightening the top nut? Is this right?
Many thanks
Dave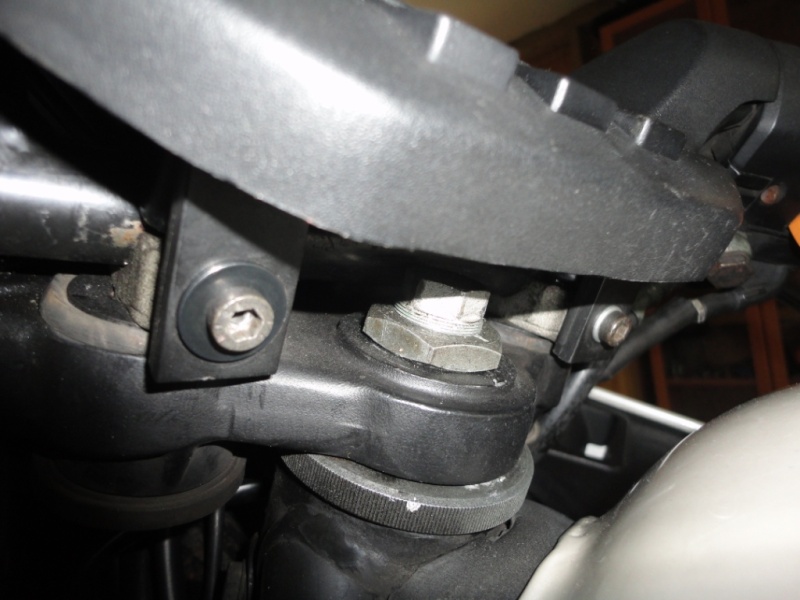 __________________________________________________
1991 K100 RS 16 valve