cruise_carter
active member

Tried to find bolts, 8mm x 150mm, to replace trans bolts in order to slide the trans back from clutch housing
to keep everything aligned.
No luck.
Went to Brafasco here in Ontario, they specialize in fasteners.
Didn't have the bolts that long but they did have 8mm threaded rod.
Picked up a 1000mm length of 8mm threaded rod for $5.19 + tax.
cut to required length and go...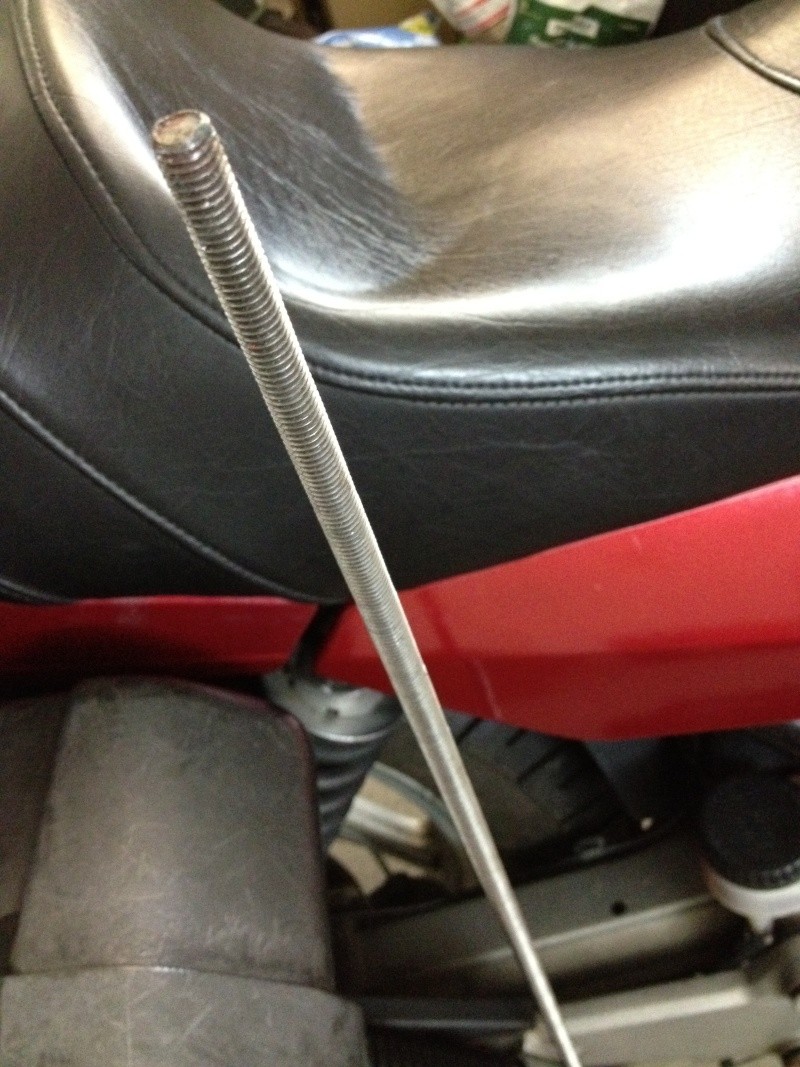 __________________________________________________
Currently on the hunt for another old K bike (K100RS would be perfect)
2004 R1200CLC (gone recently......those evo brakes are brutal)
1985 K100RT, lots of km but lots of life left (gone)
2002 HD Electra Glide Classic (gone)
1987 K100RS (gone)
2002 HD Road Glide (gone)
2000 R1100R (gone)
lots more in the past........