twincarb
Life time member
Background: engine been stripped and rebuilt. back on bike bike won't fire...worked through electrical side no fault found.... onto mechanical...
Just checked the compression.... Bearing in mind that the engine is cold my reading are...
Cyl 1 100 psi
Cyl 2 120 psi
Cyl 3 0 psi
Cyl 4 0 psi
not
tried to put any oil in the cylinders to see if it will increase them,
as a reading that low says something major... top end strip down now
see if my valves are Foobarred....
I have stripped the top end down (engine still on the frame) and the only thing i can see is as per the pic below. cylinder 4 is the right most
[img]
[/img]
As can be seen on one of the valves there is scoring, I am guessing this is where it's come into contact with the cylinder... suggesting it's not closing properly?
There is a similar mark on the same valve on Cylinder 1
The photo below is of the cylinders... which all look good...
[img]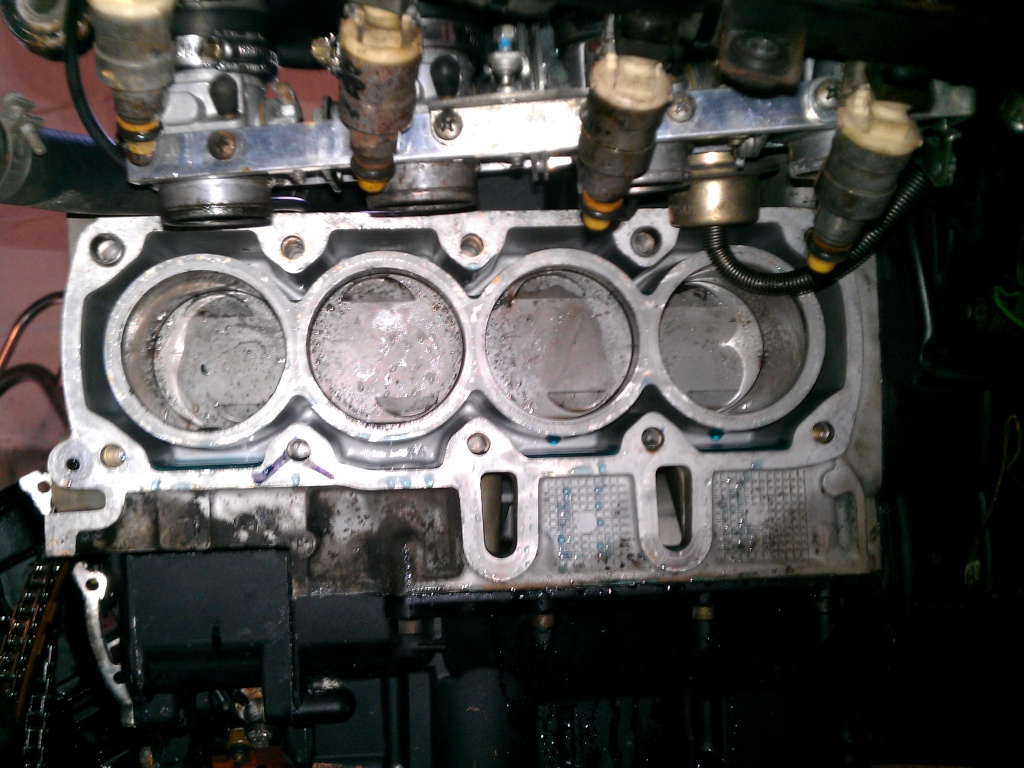 [/img]
Any idea's or suggestions? It also pose's the question of should I pull the pistons out and do a visual check of the piston rings and strip the bottom end all the way down as well...
__________________________________________________
BMW K100LT 1988
Matt Black
Peugeot Electra Blue (ELX) Colour is now confirmed...
Yamaha Thundercat
Triumph Spitfire (not a bike but hell it's British chaps)