Crazy Frog
admin
I just received this tip by Email and find the method very interesting.
Companion tire dismount thread:
http://www.advrider.com/forums/showthread.php?t=299856No tire irons. Amaze your friends. Do the job with lashing straps.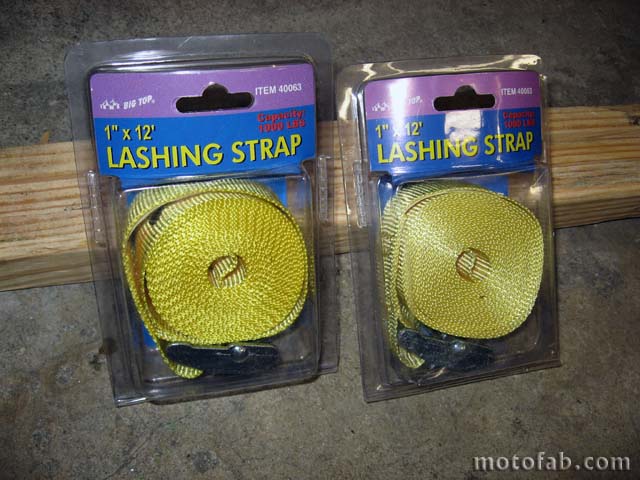 8 straps are needed. 99 cents each
Strap the tire so the beads are touching.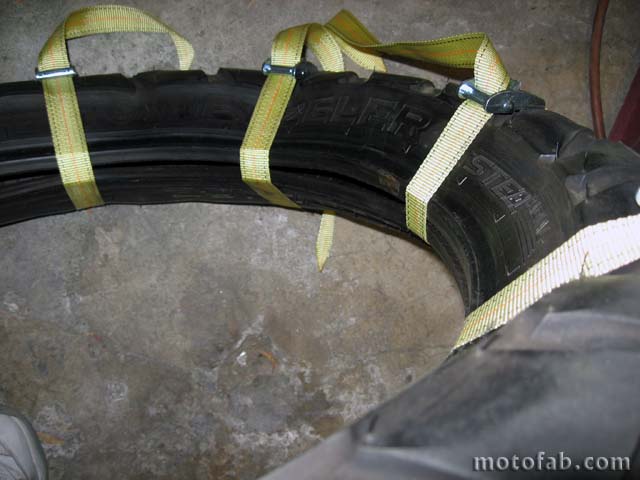 Place the tire onto the wheel. Notice the gap between the bead and wheel at the 6 o'clock position.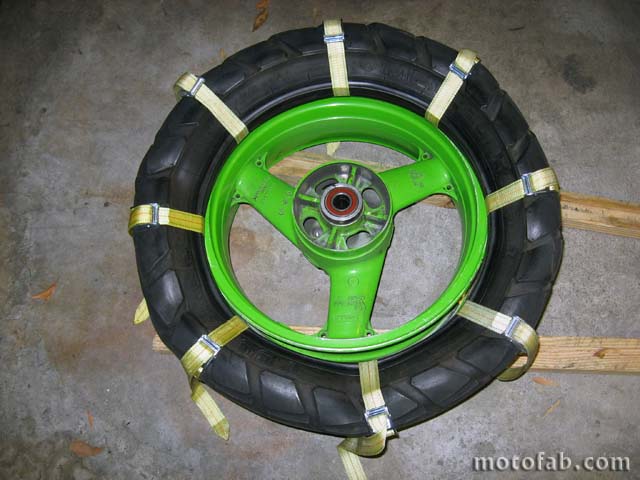 First thing to do is push the bead against the wheel at the 6 o'clock position.
Push the tire over the wheel lip with hand pressure. Push just ahead of where the bead crosses the wheel lip.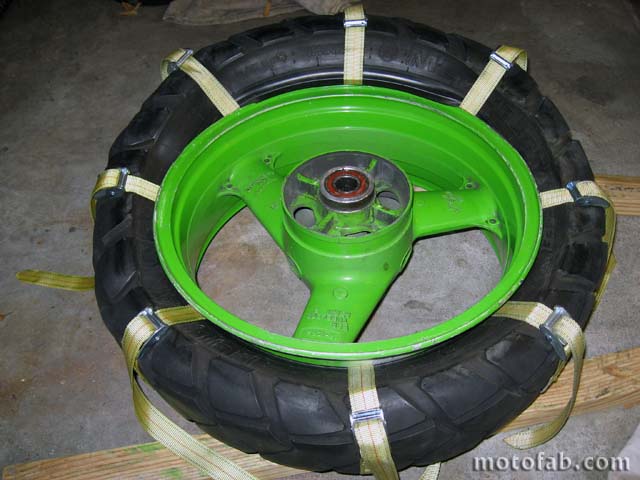 (9)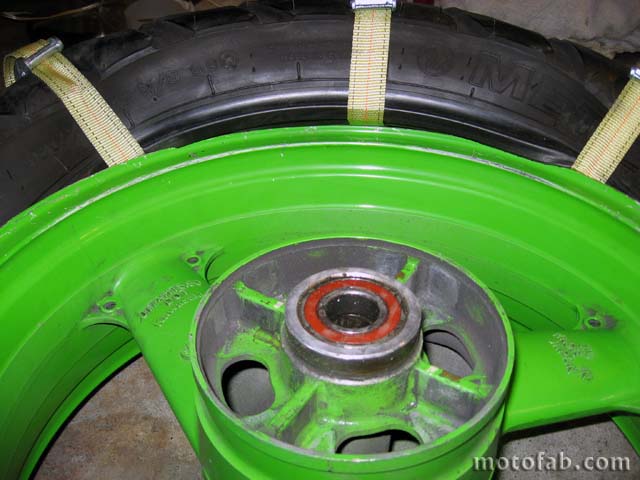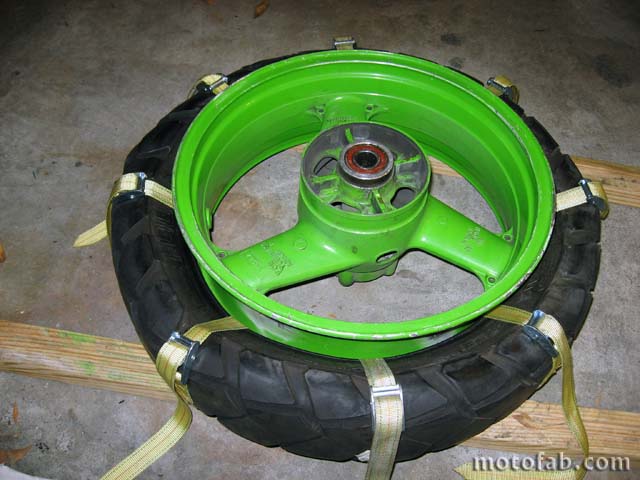 Pretty cool eh? No tire irons. Only your hands.
__________________________________________________

1986 k75, 1985 K100rt, 1985 K100rt/EML GT2 sidecar,
1999 K1200lt/Hannigan Astro Sport sidecar.