zaubertuba
Silver member

Only just now pulled off the System Cases on my new K'RS and found this:
...and here's the culprit: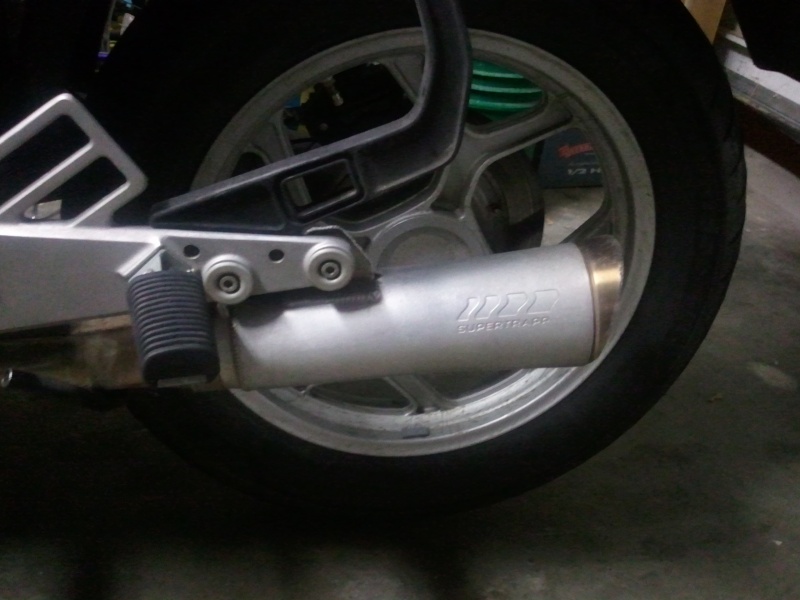 What to do? I was fine with the Supertrapp Exhaust 'til I found this. Do I:
1.) Repair/reinforce the system case damage and fabricate some kind of heat shield on the case itself?
2.) Try to come up with a heatshield for the Supertrapp?
3.) Sell off the Supertrapp and purchase a stock muffler (hopefully with a working heatshield)?
Other ideas?


Last edited by zaubertuba on Tue Aug 28, 2012 4:34 am; edited 1 time in total (Reason for editing : Google Drive was being dorky.)

__________________________________________________
1985 K100RS