sidecar paul
Life time member
I would guess that the official line is "this item is not repairable, buy a new one, £$£$£$", but we don't accept such nonsense here,do we?
Looking at the lock I thought it might be glued together, but probing with a small screwdriver revealed that the assembly is just pressed together.
So, to get it apart, lever the cover off the two lower plastic pins first and then the top two pins. They are tight but, with care, they will release.
All the inards can then be removed.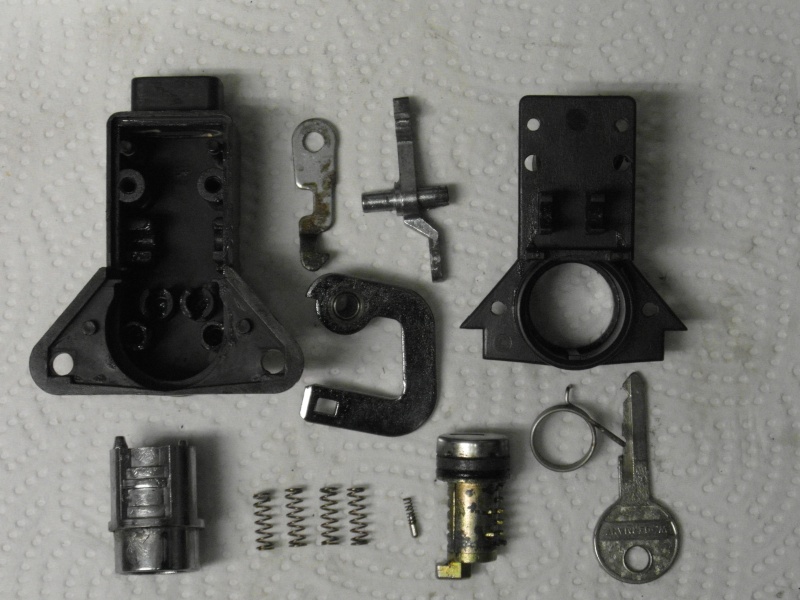 When taking the lock barrel out of it's housing be careful not to loose the tiny index plunger and spring.......I found mine in the bowl of white spirit that I used for cleaning AFTER I had reassembled the whole thing.
Re-assembly. Grease the 4 springs and insert them in the holes. Grease the index plunger and lock barrel and fit them in their housing. You will need to lift the locating peg in the lock barrel with a thin blade to get it into position to slide home. Fit the two levers together as in the pic.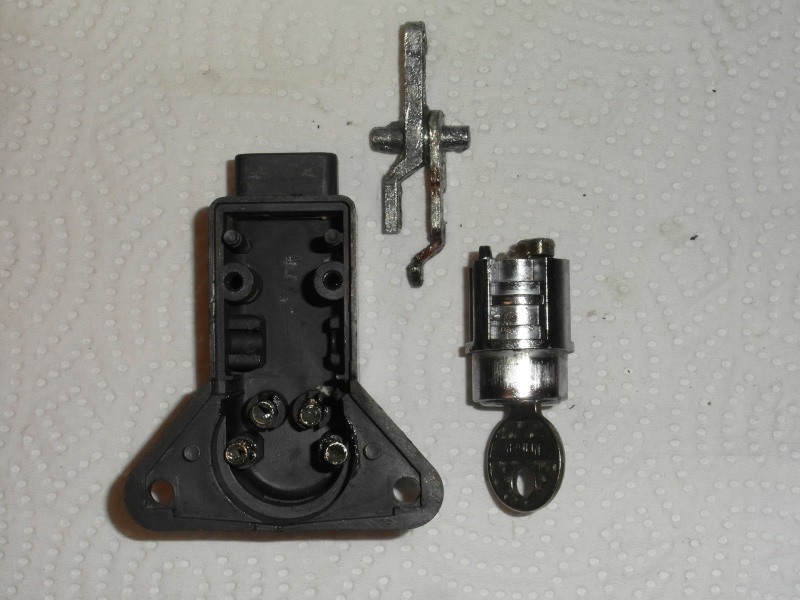 Next, fit the lock assembly into the cover and place the levers in the base.
Now we simply place the cover over the base, aligning the clips, and press the cover home. It may be neccesary to use a vice to press the cover back onto the pins. It dosen't matter if the pins are not as tight as they were originally because when it's fixed to the bike, the bolts clamp the whole thing together.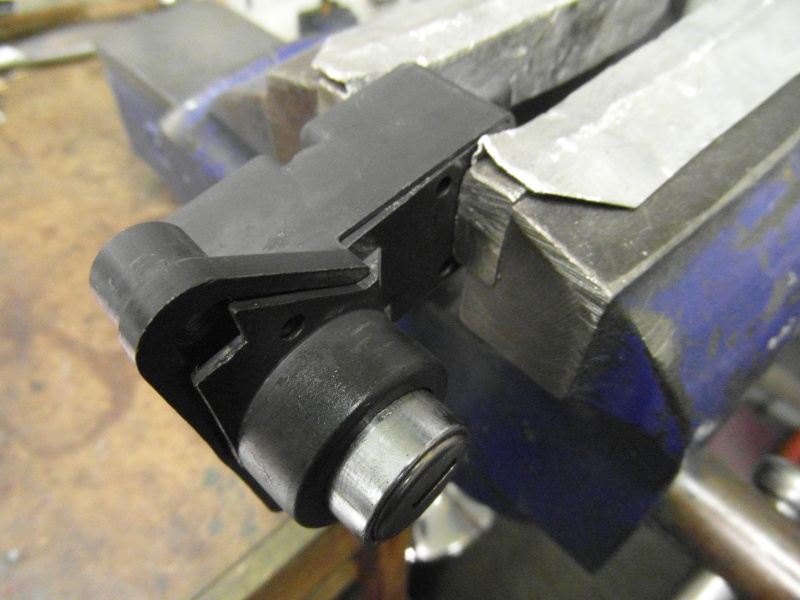 All we need to do now is re-fit the helmet lock 'U' bracket and spring. Note that the 'U' bracket should be free to rotate on it's bush. (Mine was rusted solid, so needed to be freed).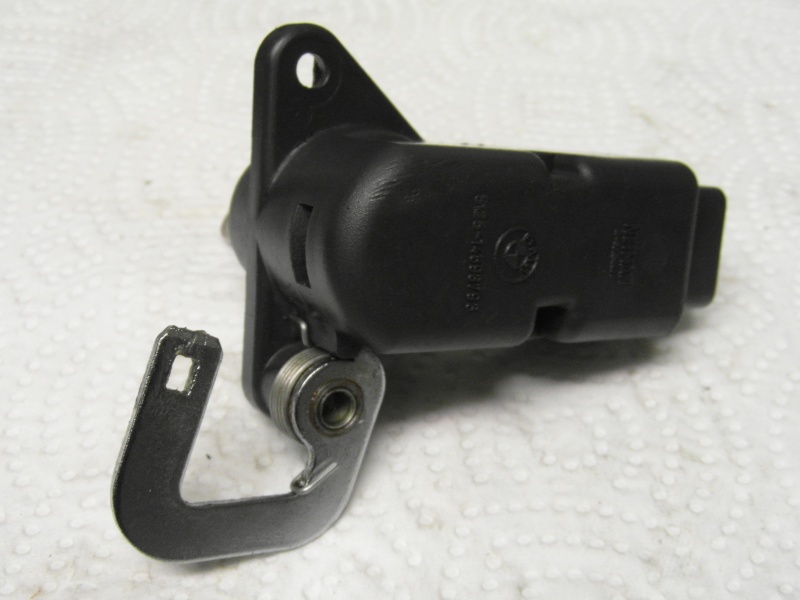 And there we have it, all working so smooooothly when freshly cleaned and greased.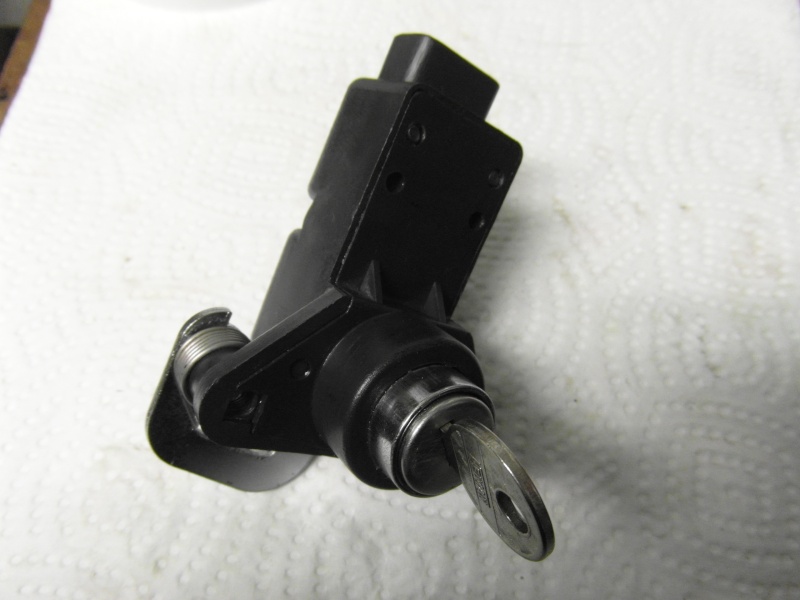 Paul.

__________________________________________________
'84 K100RS (0014643) (owned since '85), 86 K100RS (0018891) with Martello sidecar (built as an outfit in '88),
'51 Vincent (since '67),'72 Montesa Cota (from new), '87 Honda RS125R NF4 (bought 2015) 
....No CARS never ever!