twincarb
Life time member
Thought I would share my experiances with repairing a petrol tank.... First attempt didn't hold at all
The First product I tried was made by Granville a thick liquid type product with a gauze that you impregnate and stick on top. You then repeat the procedure and leave it to set.
I left mine a good 24 hours. It held for a day and a bit I managed to get a test ride in. However having left the bike in the garage with a full tank of fuel I started to smell fuel. On investigation I found that the majority of the fuel was now all over the garage floor. Having got an LT I had to remove half of the fairing in order to remove the tank again.
Couple of photo's below showing the hole and the repair that I made.
This photo clearly shows the hole with the first coat of sealant. I think that if the hole was a crack that it may have had half a chance of sealing it.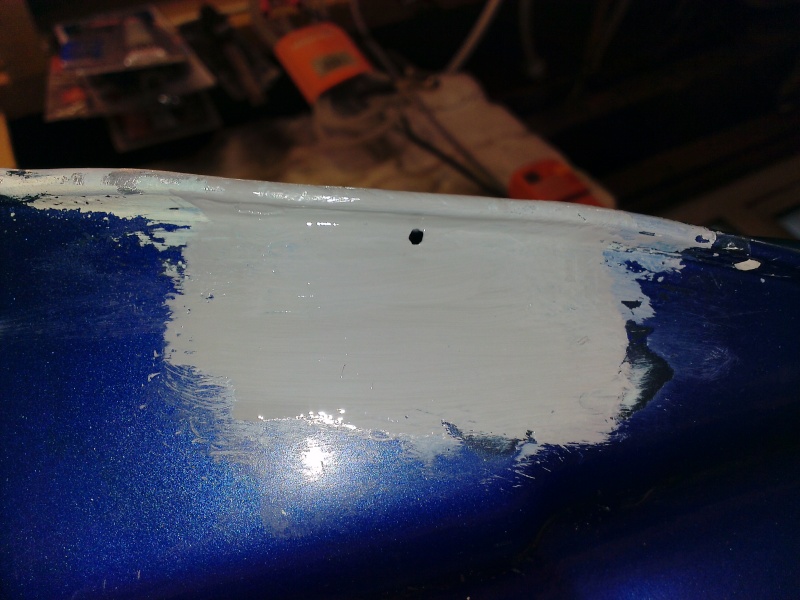 First patch in place. It is now left for 20 mins before putting another coat of the sealant on it.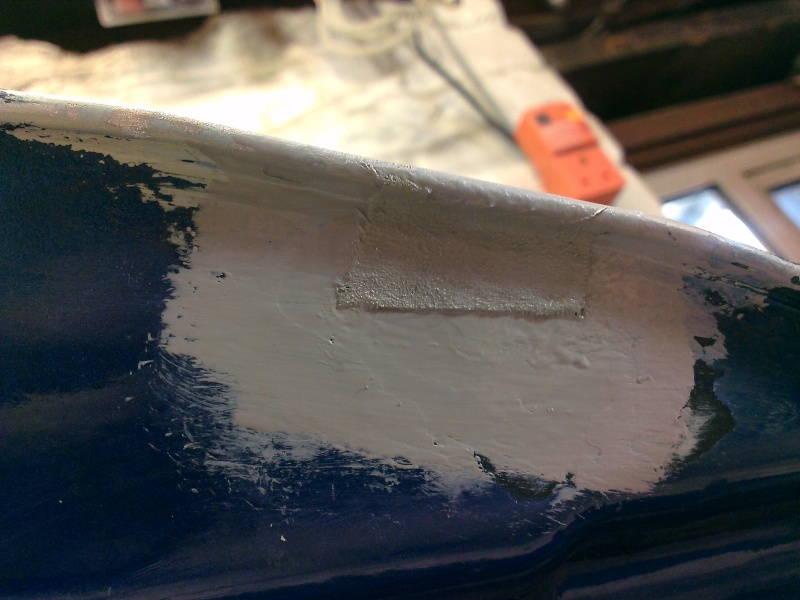 Below is the second coat of sealant....
The patch had dried off totally before the tank was turned the right way up but after about 36 hours this is the result below.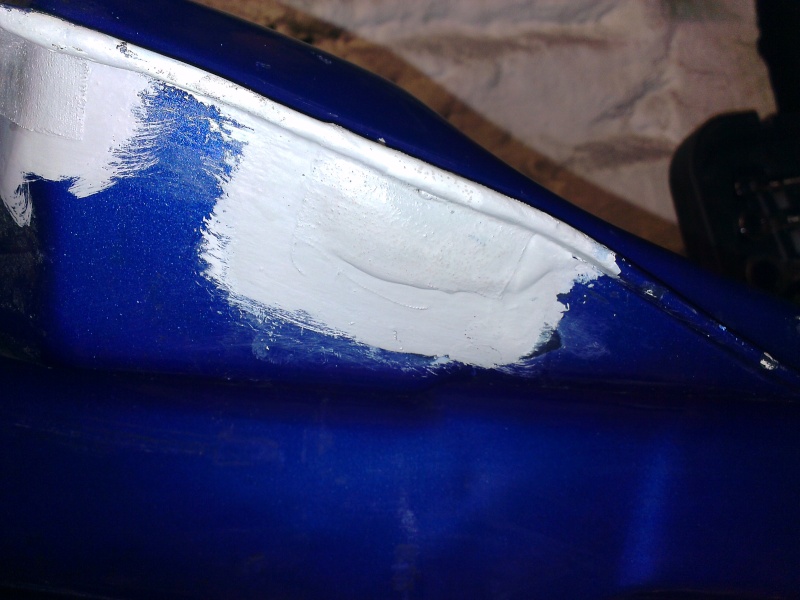 So onto method 2
This time I got some epoxy resin which is supposed to cure in about an hour. I am going to be leaving it for a bit longer than that to enable as strong a bond as possible. I had to key the metal first and clean off what I could of the original resin that I can. The product I am using is called QuickSteel.... all you do is break/cut off the required size piece and you knead it in your hands in order to mix the 2 parts of hardener and resin once it is reaching the point of being ready to fix into place it gets warm this is the exothermic reaction occuring.... (Or did I make that bit up!)
The above image is how it is now after about an hour and a half. I need to use the bike for work in the morning so I am going to have to get the tank back on the bike tonight! I would prefer to leave it on the bench for 24 hours to make sure it has the best possible chance of getting a bond. The other option is to get up 30 mins earlier to get the bike back together hmmmm It's going to be a cold morning so would rather not!
__________________________________________________
BMW K100LT 1988
Matt Black
Peugeot Electra Blue (ELX) Colour is now confirmed...
Yamaha Thundercat
Triumph Spitfire (not a bike but hell it's British chaps)