charlie99
VIP
something i did the other day , which strengthened up the top main body of the fairing and to replace the metal that had cracked ....all rt riders will have experienced this at sometime i guess .
lots of rt riders notice a fair bit of moovement on the rear part of the top fairing around your knees and in fact the main screen as well ...especially at some speed and crosswinds .
which must put some stress on the lower mounts around your ankles ...and then lower ...down on the foot cover to crankcase brackets .
a few weeks ago i made up some brackets ...similar although not quite the same as the originals ...with some verry positive results .
the moovement of the fairing was cetrainly firmed up ....with little moovement around the knees section ....similarly the main fairing and screen has far less moovement ...
all in all a great result ...especially for us "bottomless " faired riders (a good fix for heat issues ..) although not pretty .
i thought to take a couple of pics as i made up some for sakson Lunchbox rider (seanii )
i used 3mm x 30 mm steel section of bar .
cut appropriatly and marked out for the angular bends required to mate up to the fairing from the mounts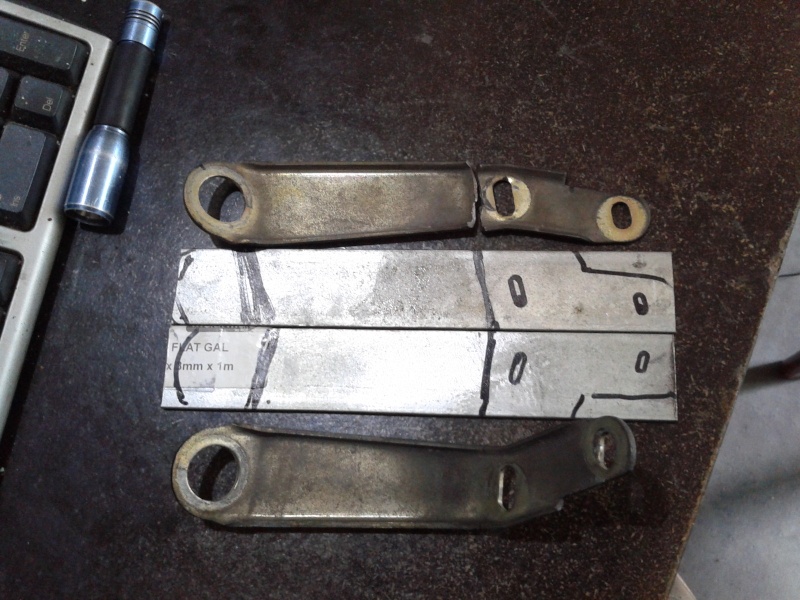 then bent up a bit ...and appropriate holes drilled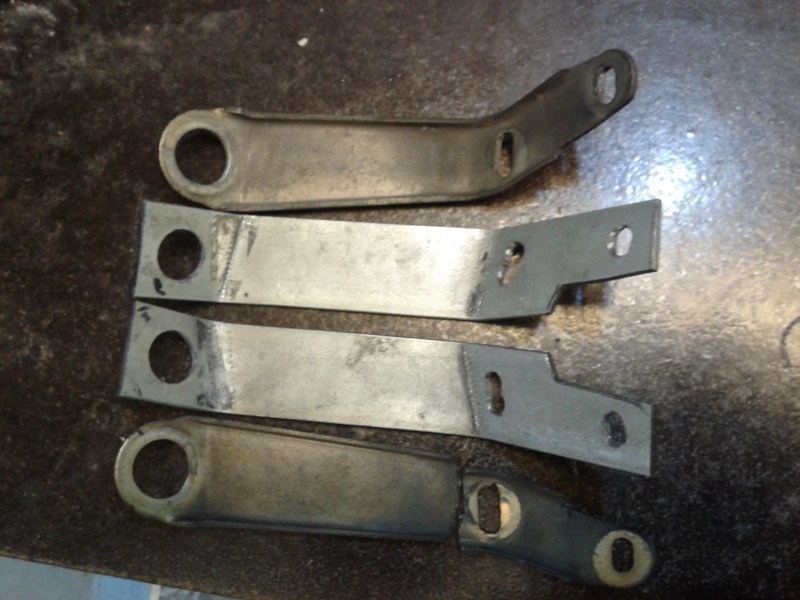 the hole for the rubber cushion ...top mount point is about 18mm on the original ....but i made mine 16mm , as it was a comfortable size , in fact you will find on all those rubber cushions that there is a plastic insert inside the groove of the releif ..that is about 1mm in thickness .
at 16mm the original rubbers fit right in all nice and tight without the plastic inserts ...which firms them up anyhow
there is some final adjustments to the angles to be performed ....usually a couple of 8" or 10" shifters can be employed to get the angles "just right " ...and i might have to clean up the bolt holes around the frame mount
and then a lick of paint
but just so you know it can be done ...it isnt particually hard ...but certainly gets a good result in firming up the moovement of the fairing .
just gotta get these ones up to seanii ,when i can ...and fit them up
cheers
__________________________________________________
cheezy grin whilst riding, kinda bloke ....oh the joy !!!! ...... ( brick aviator )
'86 K100 RT..#0090401 ..."Gerty" ( Gertrude Von Clickandshift ) --------O%O

'86 k100 rs.. #######..  "Fred " (f(rame) red ) ( Fredrick leichtundschnell ) - -
bits and pieces from many kind friends across the k100 world ...with many thanks ..