Bigsax
Gold member

This is my 86 Kay. It came with the three spoke wheels, I think they are off a R1100. The after market exhaust was also on the bike when I got her, it has a really sweet note and adds more of a sporty look. (I think)
I removed the pannier brackets this weekend. I almost never use the panniers and if I plan on a road trip, it will only take half an hour to put them back. Is the gap between the duck tail and the side panel normal? It looks a bit big to me.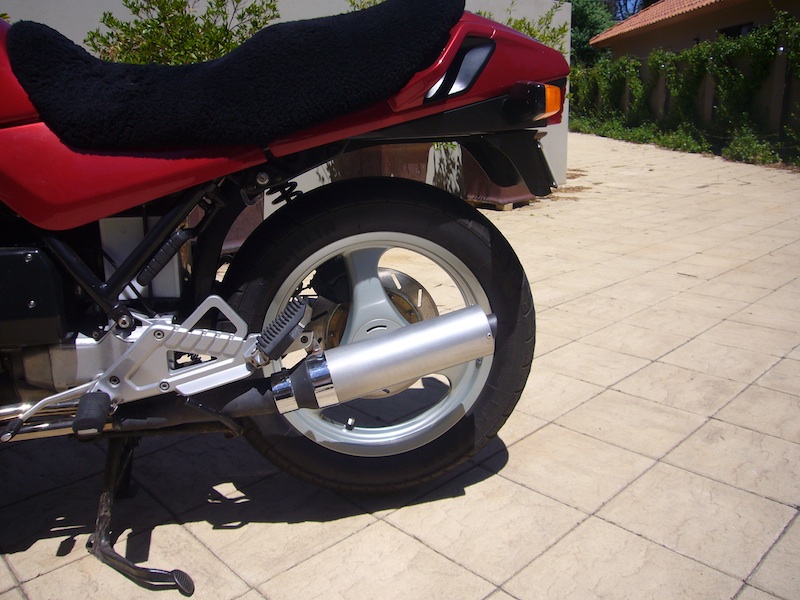 She came with an aftermarket shock, it has an adjusting knurled knob on it, damper adjustment? I have not played with it yet.
I cut down the rear mudguard for a sleeker look and removed the luggage rack.