ibjman
Life time member
1985 K100rs.
The "plastic" material that the side covers and the front radiator shell are made of is a somewhat soft almost "rubbery material that seems to be quite flexible. It is black or very dark grey, almost "soft" to the touch and roughs up easily with sandpaper.
I have had only limited success repairing this stuff. I have found 1 fact for sure: Fiberglass just doesn't stick to it at all.
I have had limited success in rebuilding 1 tab that was broken off a side cover. Tonight when preparing a used radiator shell for repaint a break was found in the thin area adjacent to the air intake grill. After severely roughing it up with 60 G sandpaper a fiberglass repair was affected. After the glass set, I found that the entire piece of fiberglass peeled off the base material cleanly. just doesn't stick.
The tab rebuild I did was done with plasti-fix and I'm reasonably happy with it.
I have just applied a "plasti-fix" repair to the broken radiator shell, reinforced with a piece of fiberglass tabe embedded in it.
Question: Can anyone tell me what exactly this rubbery black construction material is? Please don't answer unless you are SURE you know what the material is.
I have consulted several times with the plasti-fix manufacturer and they insist that it is not "Urethane" and that the powder/liquid plasti-fix kit is the proper item to fix this.
http://www.urethanesupply.com/PlastiFix/
I'm still not sure heat welding would not be more appropriate.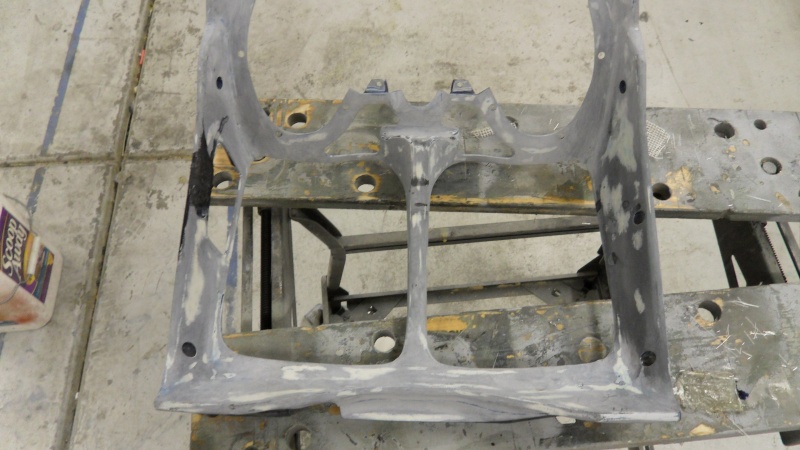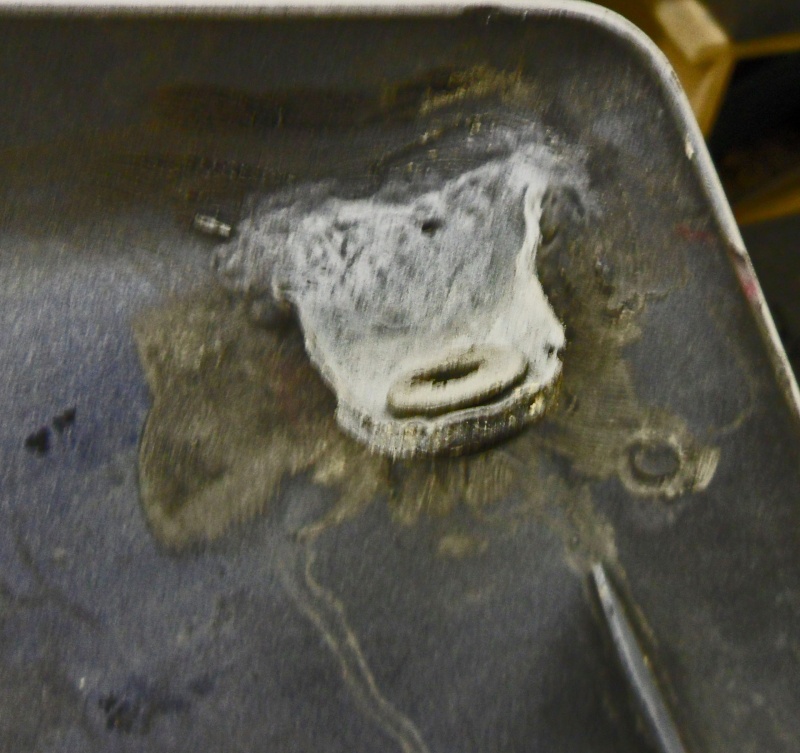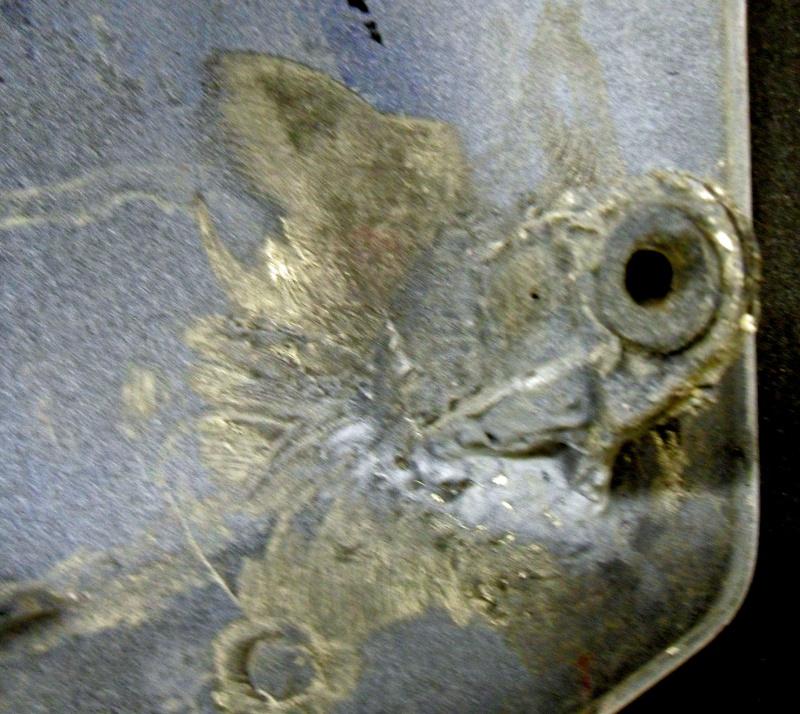 I'm sure someone here has tested this stuff and has the correct answer.