DeRodster
Life time member
Hello,
I was looking into making an adaptor for the 12v outlet to connect some piece of equipment or other and it led me to try and find the correct term for type of connector BMW use, so I came across this piece on wikipedia
http://en.wikipedia.org/wiki/ISO_4165
and our local supplier "Radionics" have it as DIN ISO 4165, though it would be much easier to say "Hella" or "Merit".
In any case they do the adaptor for a couple of quid
and the right angle plug adaptor for just under a tenner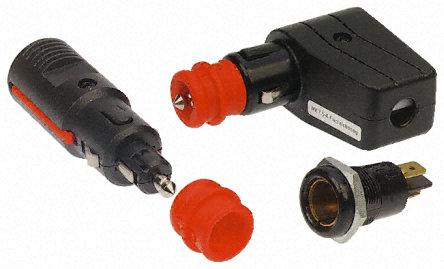 and while I was at it I came across a schematic for the "Clarion" radio as fitted to the K1100lt and probably others. If anyone wants a copy let me know.
bcnu
Rod

__________________________________________________
1992 K1100LT 6455194
1943 BSA WM20
1979 Yamaha DT-175
1974 Triumph 3TA / 5TA
1974 Honda 100
1969 Honda 50