DeRodster
Life time member
Hi All,
So my K11 came with stuff in a bag. I would guess its more than 10 yrs old. Small metal cylinders and some other stuff.
I probably should replace with a new kit. not lookin for trouble , but if I dont pack it the inevitable will happen.
Came across this one from the lads in Cork.
and this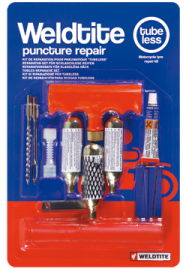 Any opinions on either or the use of.
Rod

__________________________________________________
1992 K1100LT 6455194
1943 BSA WM20
1979 Yamaha DT-175
1974 Triumph 3TA / 5TA
1974 Honda 100
1969 Honda 50