Wheel Rut
active member

Being new to K bikes and not knowing the history of mine, I've been systematically working my way through the "So you've just bought a K bike" page.
There are a couple of issues that I'm trying to deal with. I'm not sure what a K100 should handle like, but I reckon it should be better than it currently is. I picked up from a recent thread that my shock absorber has been installed upside down. I've removed it to send away for a rebuild.
Another issue is there is a small oil leak around the back of the gearbox and down the centre stand legs. As I was dismantling the back end, I wanted to see if I could find where the leak's coming from. While in the process of removing the final drive, I peeled the rubber boot back and around 100ml of oil ran out.
I checked the oil in the rear drive and there's still 250ml in there; the same amount that I put in two weeks ago. So the oil must be coming from the gearbox. Is it a difficult job to repair?
The rear splines appear to be in reasonable condition, but there was no sign of grease on them. I presume they've been washed clean by oil.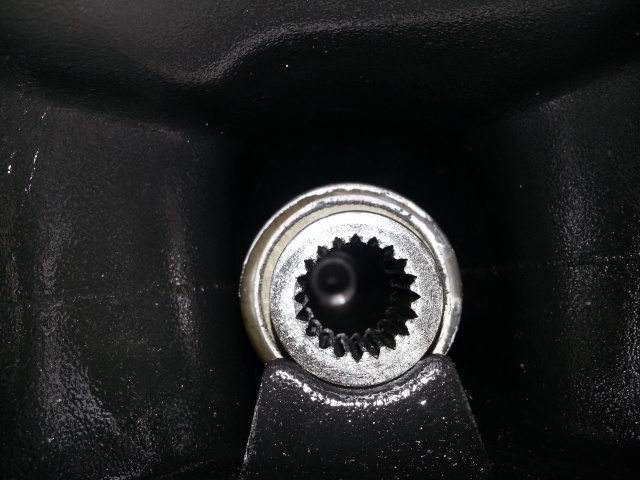 __________________________________________________
1992 K100RS 16 valve, colour red