88
Life time member
A week tucked up in bed with a chest infection and a laptop can be a dangerous thing! 
Well as a result and as the title says. I've acquired a new moto. I've had a itch for a naked K that needed to be scratched for some time and after watched  (a very few) ads for k75c's over time come and go. I happened to be online last week and looking at Gumtree as the add went up for one in my budget.
Last night, after work I took a trailer to Dungannon in Northern Ireland to look at the bike and brought it home. It's a 1991 metallic black with some very light cosmetic damage and a few bodge jobs done on it it was dropped at low speed on a gravel road and the damage tallies with the sellers description. the radiator cover has a shorn studon the right side. The headlamp surrounf is dented. The plastics back of the clocks and base of the front indicator are grazed and the headlamp glass was replaced with a left hand drive one. The heat shield was painted with something which doesn't like heat and the front of the seat was repaired with staples which have scratched the tank. The front mudguard is  bent and has cracked paint. 
All that said,  the bike, once started, runs very sweetly gearbox and brakes are all good. Valve stem seals have been done but the steering head bearing feels like it has been over tightened just a pinch. The bike doesn't always start so I reckon the starter needs an overhaul to improve the contacts and earth. It's going to make a nice project 
Hello little cousin....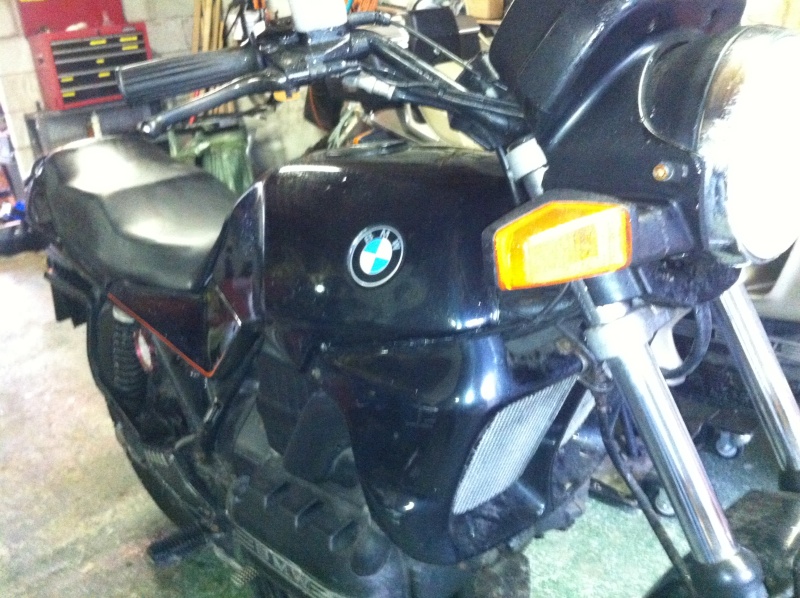 Exhaust shield will clean up easily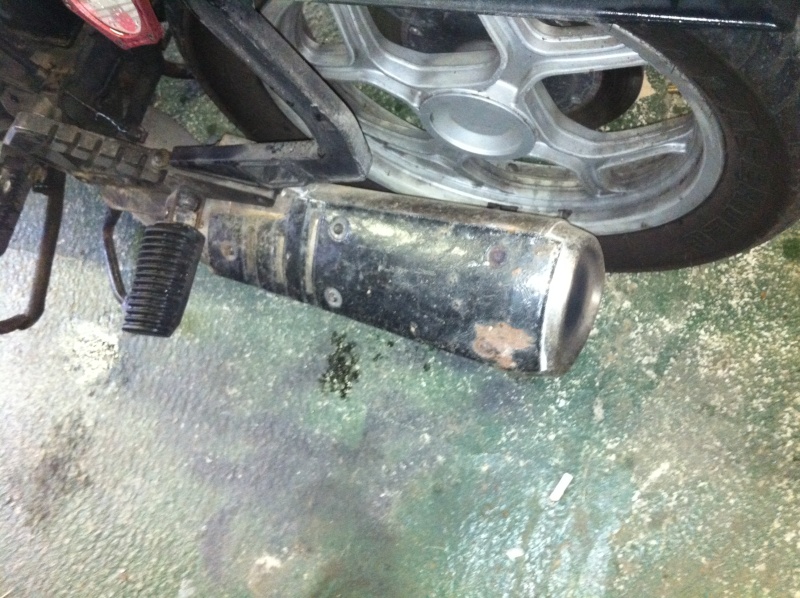 some "Gifted" individual came up with this method of securing the panniers....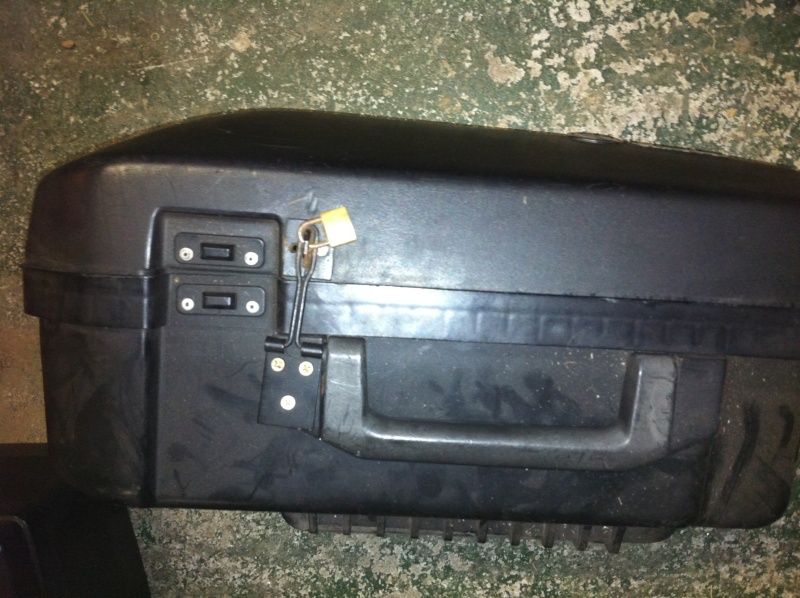 it might take a while to get going on it as the LT needs the oilwater pump seals done,  a timing chain and a spline lube first.
88
__________________________________________________
88....May contain nuts!
"The world is a book and those who do not travel read only one page." - St. Augustine from 1600 years ago & still true!
K1100LT 1992 - AKA Big Red
K1100RS - 1995. AKA Rudolf Von Schmurf (in a million bits)
K1/RS - AKA Titan (unique hybrid by Andreas Esterhammer)