1 Crashed! Sat Sep 28, 2013 9:46 pm
sudhirjin
active member

Have crashed my 16v k100rs 1992!
Here is the condition before crash 
https://www.youtube.com/watch?v=_9IO6V0Unvg
Crash happened when taking a exit turn from a highway and at 15-20 mph (which is very silly)! There was oil on the road and i didn't notice it! Valve cover took the crash and it broke! some scratches to the lower left faring and a bent clutch lever! other than that nothing much happened!! 
i purchased the clutch cover for 180$ which was hard to find and only one available in all the internet search i made! i still have to receive it over shipping!
the problem is i noticed that a camshaft bearing cap broke where the valve cover bolts fit (see the photo). in my online search i understood that the camshaft bearing caps cant be changed unless u change the whole head ( which i cant find on sale, to purchase).
My options:
To do some thing and fix this camshaft bearing cap, ( with your suggestions and help).
or to sell the motorcycle as a whole or by parting it out! Have a clean california titile and 38000 miles on it its well maintained and perfectly running till the crash! it has 2 side luggage boxes which were unhurt , comes with tool bag and clymer manual!
i am a student with tight schedule please help me!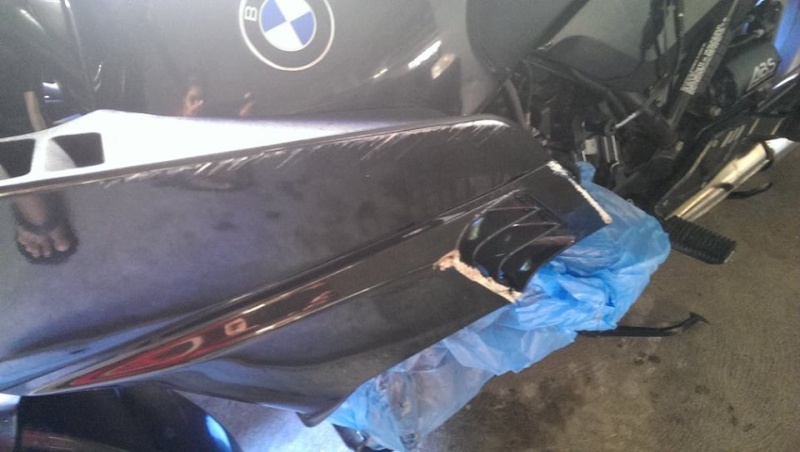 https://i.servimg.com/u/f71/18/54/59/27/10144510.jpg
https://i.servimg.com/u/f71/18/54/59/27/13747410.jpg
before crash