sidecar paul
Life time member
Last night I was talking to a K owner at a Vincent owners meeting, who said he was having problems with his gear and neutral indicators.
This reminded me of an early K experience.
Back in the 80's, my solo's gear indicator went haywire, showing all sorts of odd figures. Now, I know it doesn't affect the running of the bike, but if it's there, it should work correctly.  As it's a bit of a pain to get at the switch because it means removing the swingarm, I looked for an temporary, easier solution. So, I traced out a schematic of the switch function and showed it to an electronics colleague at work.
He suggested adding a 470 ohm resistor between each of the signal wires and +12 volts.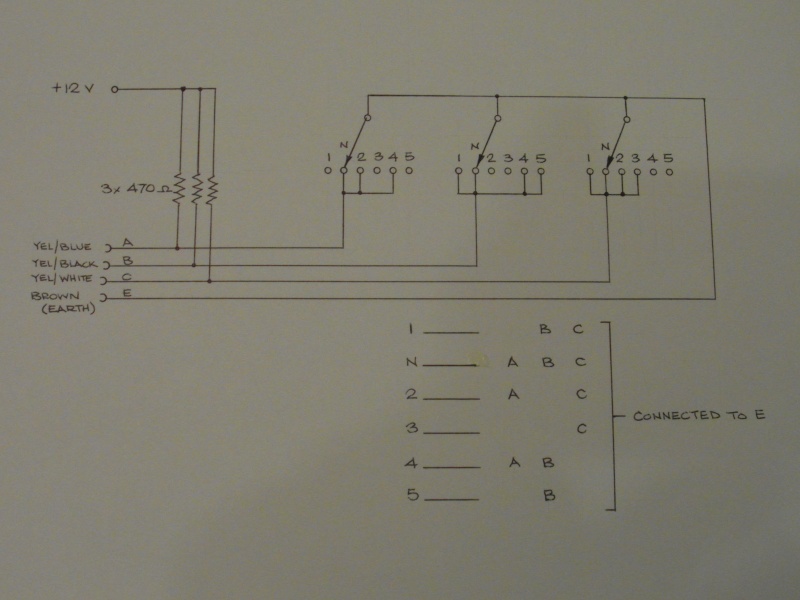 I guess his idea was to force the switch contacts to switch more current than the miniscule signal current that it normally switches, thereby breaking down any high resistance in the contacts???
To see if it worked, my temporary fitting method was to simply push the resistor ends into the socket and the +12 volt wire into the brake light switch socket.
Well, it was a great success so I repeated it on the outfit.......but it's still the temporary setup after all these years.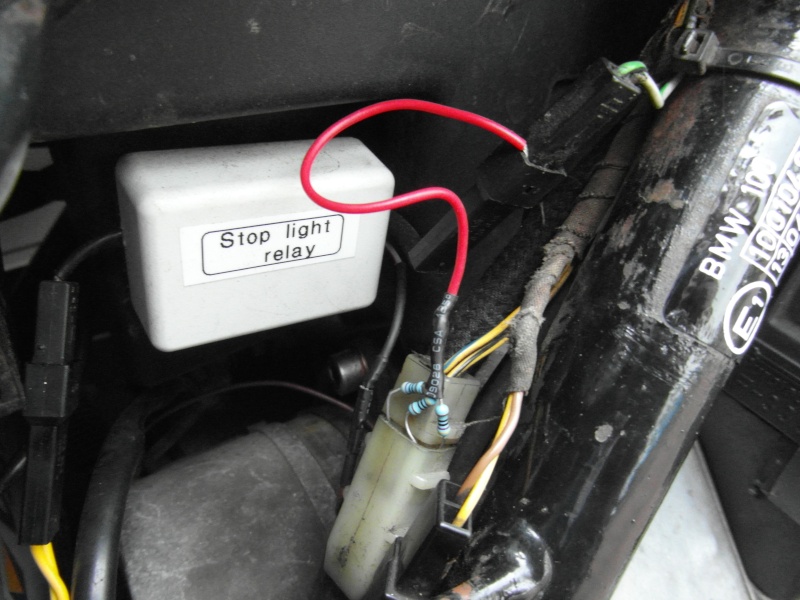 This last summer the outfit's gear indicator did show some odd symptoms and I found that one of the resistor leads had broken. A new set of resistors soon restored it's function to normal; that's why those resistors look new.
So, if you're having problems with your gear indicator, it could be cheaper (and easier) to try adding these 3 resistors, it's certainly worked for me.
Paul.

__________________________________________________
'84 K100RS (0014643) (owned since '85), 86 K100RS (0018891) with Martello sidecar (built as an outfit in '88),
'51 Vincent (since '67),'72 Montesa Cota (from new), '87 Honda RS125R NF4 (bought 2015) 
....No CARS never ever!