1 Sunday Jaunt. Sun Dec 08, 2013 9:33 pm
Guest

Guest
Went for our usual Sunday ride yesterday. We usually go somewhere for a day ride; Kerry is new to the area and so there is a bit to explore.
. Smithy joined us for a lap up to Glen Innes, across to Inverell, coffee and cake, and a trip to the Transport Museum there. Then home via Tingha.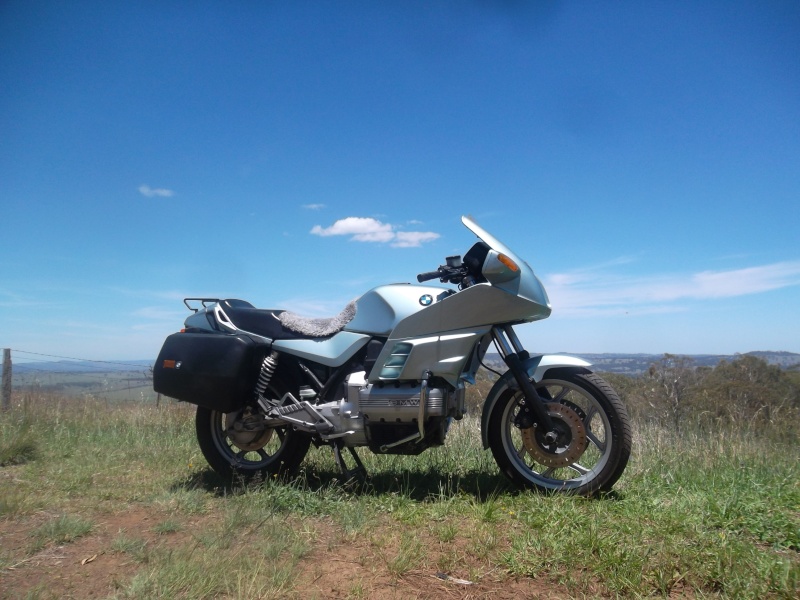 Lovely Australian early summer riding weather. A hint of the cicadas in the air and the scent of eucalyptus. The thwack of the occasional xmas beetle against the helmet or knee.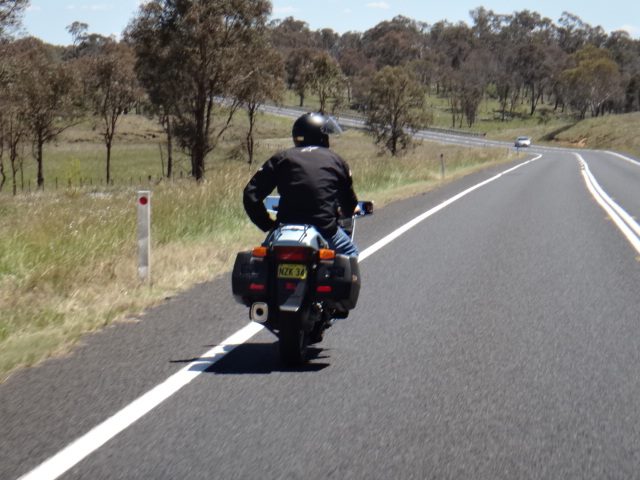 Smithy apparently decided to adopt a casual approach to proceedings.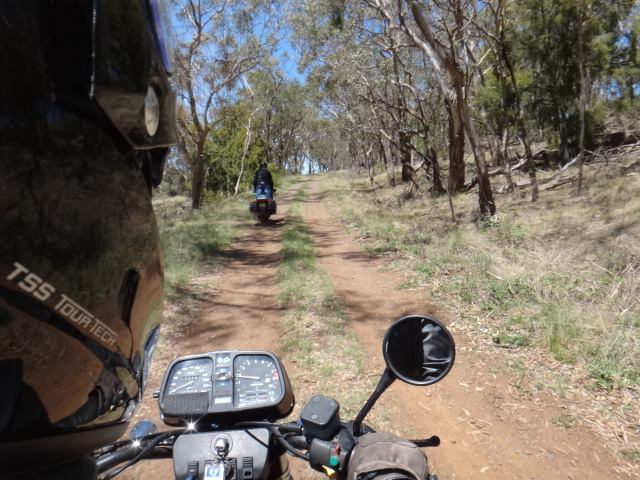 We decided to stop off and have a look at " a view" between Glen and Inverell. This only involved a few km of what can only be described bush tracks and ant hills. Lovely fun and the outfit only bottomed out 4 times. As he roared past us, standing on seat and one leg in the air ballet style, I am fairly sure I heard Smithy yell out something disparaging about gay GS bikes and K bikes going anywhere. 
Bella decided to adopt a casual approach to proceedings as well. 
url]
On to Inverell and a visit to the transport museum, which had a lot of transport. Ok...only a few bikes these days and only one attempt at a Bavarian Money Waster...one of those saggy twins. All was well until Kerry jumped onto a bus and started to sound nothing at all like Cliff Richard on a summer 'oliday.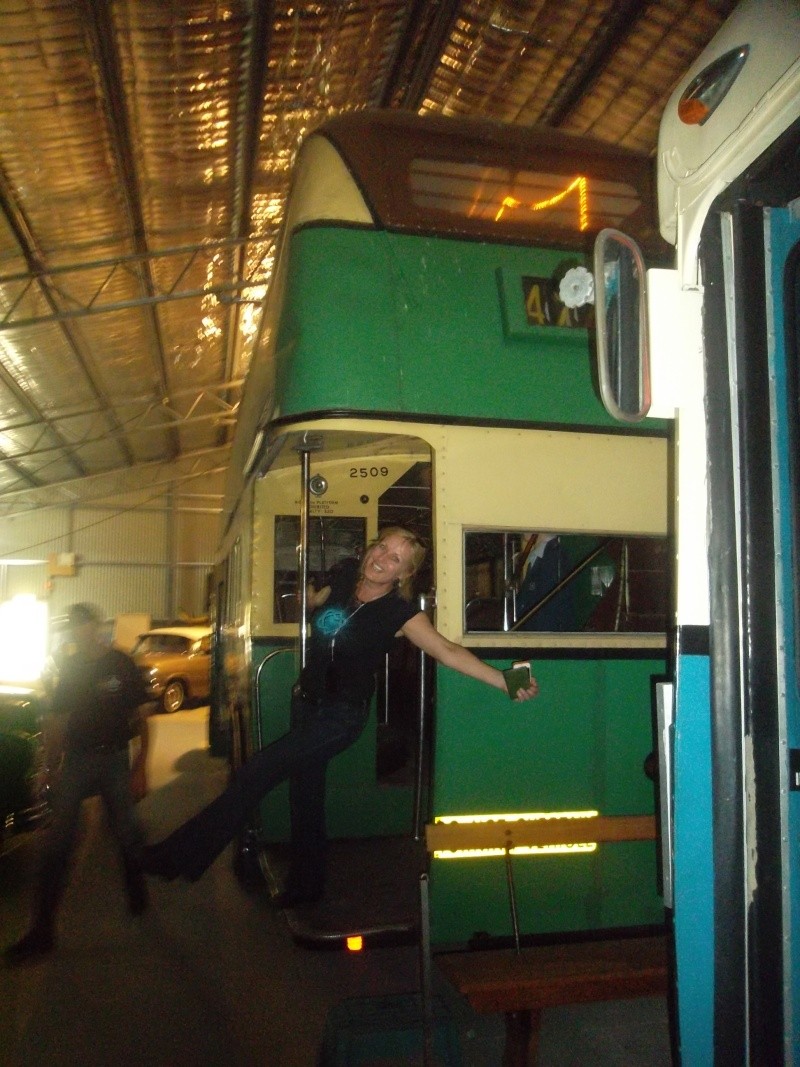 Home again via Tingha which is where they mine tin and a Chinese family named Gha lived. As usual, the hairs on the back of neck stood up as we passed through, returning waves to the two headed people dressed in sailor suits on the side of the road. Life is a moveable feast and we stopped once more for a cold drink after we went through the second mob of cattle on the road and Smithy roared past again and left us finally. It was time for a stop anyway, as the bike was feeling squirmy and squishy at low speeds and I decided to investigate. Nothing really....we had just lost a rear wheel bolt and the other 3 were utterly loose. Jacked her up and tightened the remainders, fished in my pocket for a packet of cigarettes before remembering I gave up 9 years ago, then decided to add wheel bolts to the regular maintenance list. Limped home safely.
One of them may have been adopted.