1 kart for my K Sat Jan 25, 2014 3:22 pm
Ed
Life time member
looks like I'll be heading down Waz's way ( Figtree ) on the first monday in Feb, just bought an old bike trailer , that I can utilise as a camper come delivery kart.
It was originally an Ali lite camper by the looks of it, but now just has the base section .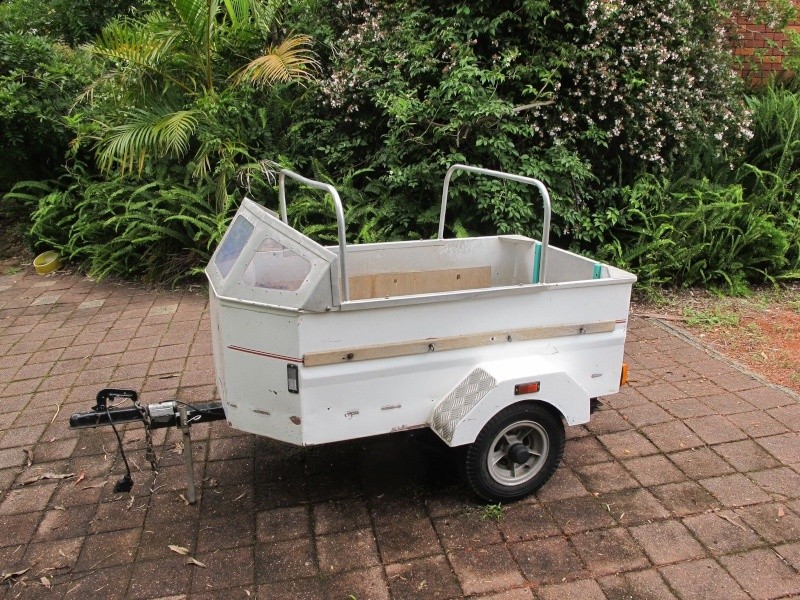 looks a bit like the bottom half of Ricks camper.
Plans are to give it a coat of blue paint and some striking BMW grafix and adapt it for campouts,
 and seeing as the PO has already provided an access door in the rear for pooch, we might be able to take him along with us.
also roof racks , maybe get the Kayak on there too..........
only issue at this stage is getting the harness wired up before heading off to collect the trailer.
I purchased the towbar from Rendrag and he kindly drew up some diagrams for the wires , his explanation didn't quite match my light setup. 
any suggestions?
Waz , what is the road up to Mt Keira like?  is it best going up or down . I don't mind doing it with the trailer going up , on my way home.
might mount the camera to the roof racks for the trip through the twisties.
Ed.


Last edited by groverK on Sat Jan 25, 2014 4:08 pm; edited 1 time in total
__________________________________________________
1993 K1100RS  0194321         Colour #690 Silk Blue  aka " Smurfette"
2018 Kart upgrade.