Rickmeister
Life time member
Lads, RT has v.kindly donated a top box for my Yellow Peril. The box fits perfectly on the ducktail rack, with no "slop" left/right and fore/aft. Spent some time grappling with mounting the thing so that it doesn't fall off whilst in the middle of nowhere (as things are prone to do) Experimented with all sorts of things, but nothing really satifactory. The line of least resistance is to bolt it directly to the ducktail, but will result in two unsightly holes either side of the BM badge.
RT mentioned that there should be another sort of mounting bracket doo-dad, which has been long gone. Any advice would be greatly appreciated.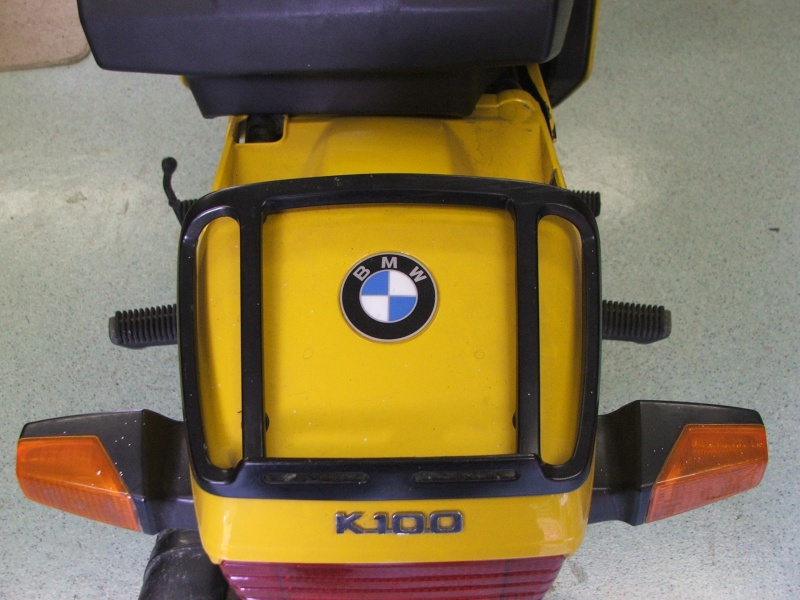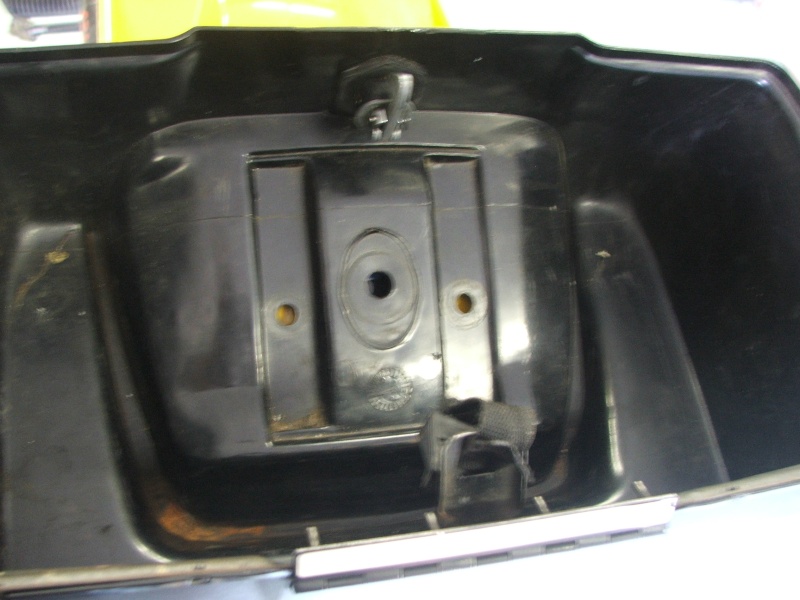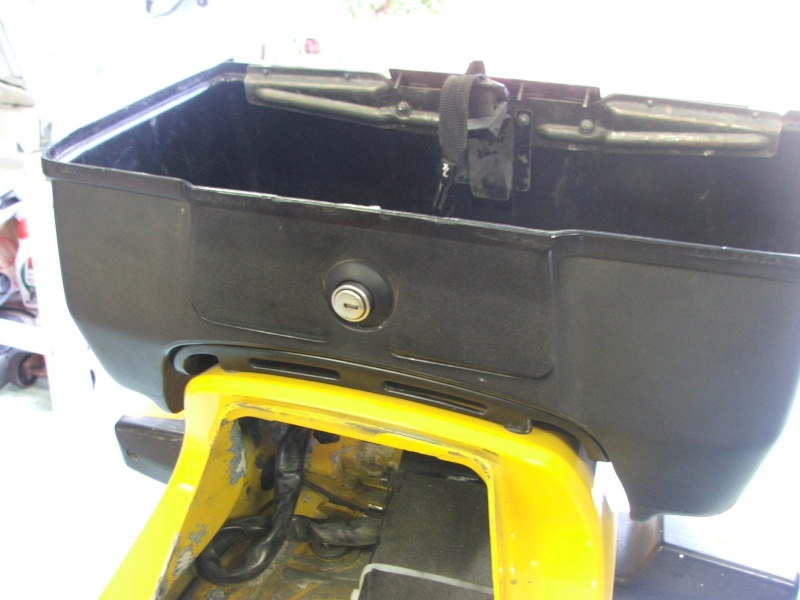 My metal bashing skills these days are somewhat non-existent, (NOT like SCP's!!) but am willing to give it a go. The lid has been removed supposedly for ease of fitment.
Rickmeister.

__________________________________________________
Assumption is the root of all stuff-ups!