hzbloke
active member

I recently sorta accidentally bought a '84 K100RT (ex police). It clearly hadn't run for some time and I'm guessing it stopped because the fuel pump was clagged up. The rubber sleeve that holds it had turned to silly putty and left a tar-like residue (ethanol in the petrol?). I fixed the pump, changed the watery oil in the sump and got the bike to start. Everything sounded OKish so maybe the bike is worth persevering with.
I took the sump off (probably never been off before) and found this: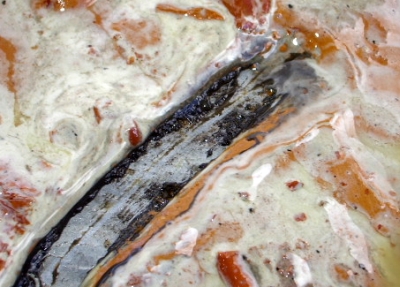 I understand the black sludge on the bottom - at least there was nothing shiny in it - and I understand the milk-shakey stuff on top. But what on earth is the orange stuff in the middle?

__________________________________________________
84 K100RT
86 R65
52 Ariel VH500