mhsilverw

active member

Had a look and re-grease of the driveshaft splines on the recently acquired K75C.
This was what I found and what I used to grease them with...... :|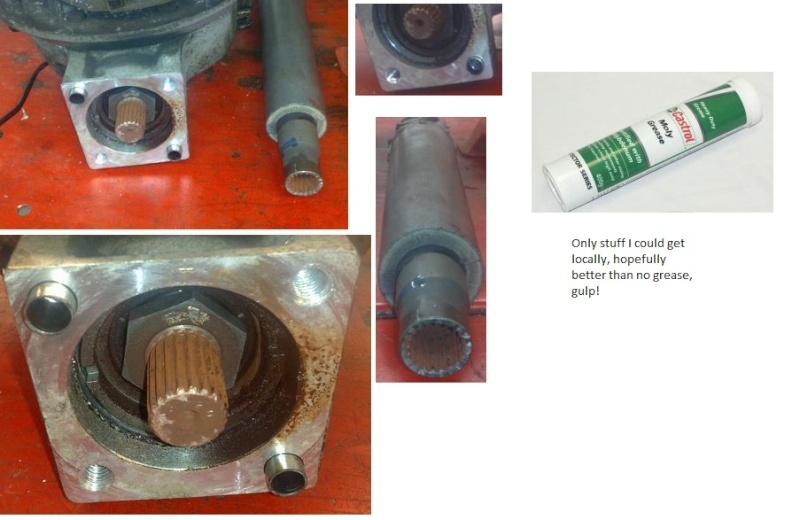 Unable to source any Honda Moly60 in my part of UK, but a local accessory place sold this Castrol Moly Grease...
Not being an expert any thoughts on both the state of the splines and the use of this grease, so I know for the next time.... 
My objective was to check it, and re-grease, before doing too many for piece of mind.
So I can ride in between the showers in this yr's UK summer!As the bike is a 1985, I was expecting 16T splines but that doesn't seem to be what's in there (or were they on K100 only)...is this what would be expected to find on a 75 of 1985 vintage 
Hopefully what I have done/used is ok and better than no grease (he hopes, hopefully).  
Mark
This was the blurb on the grease that I cam across, from OPIE Oils in UK, before finding it locally. The comment "
....maybe used in a dry..." "...an application in sliding motions
..." seemed to suggest it may be suitable and that it contained molybdenum...