TSBT

Silver member

One morning my battery was completely dead. Not even the clock worked. There was never an issue before and I had just installed a brand new Odyssey battery so it made no sense. 
After some troubleshooting with Robmack and suggestions from other members smarter than I am when it comes to electrics, the culprit is still undetermined but the issue has been narrowed down to two things, either the ABS relay is fried or the alternator is causing a draw - TBD you can follow the journey
here
.
In the meantime Robmack suggested I get a battery cut off switch so I can turn the battery off to prevent another dead battery. Here's some photos of the procedure of installing a keyed battery cut-off-switch on a K100RS 16v: 
You can order the battery cut-off switch shown here online from Princess Auto here.
Here is the keyed switch attached to the ground. The Odyssey gel batteries come with L-brackets. I had to rotate the ground (-) so it was facing up and I had to drill a hole to accommodate the switch bolt larger than the stock terminal hole.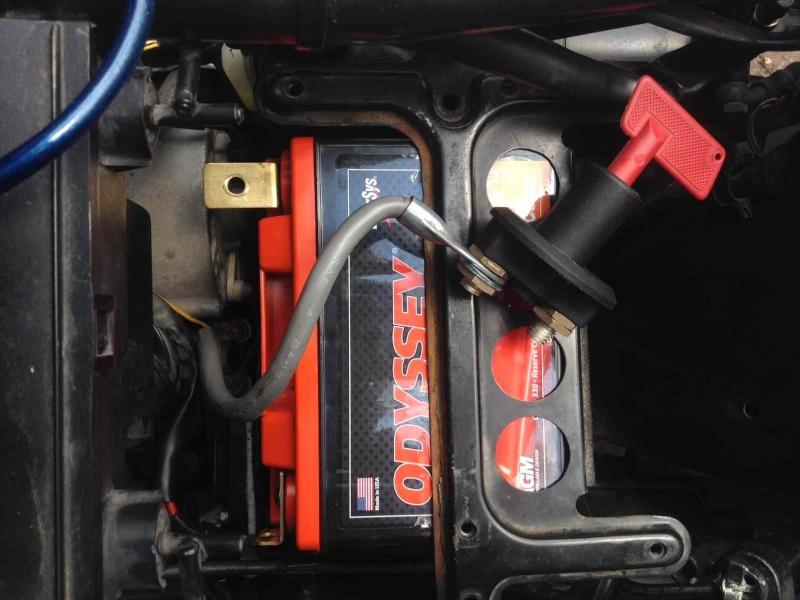 I then used tin-snips to reduce the depth of the plastic key so it could turn the switch/battery on. The key is too deep to fit over the BMW computer - that rests on top of the battery - but by cutting 1/2" off the lower portion of they key it gives you enough clearance to turn it. 
The only other adjustment I made was pushing down on the switch itself to bend the L-bracket down 1mm. This gives you just enough room to screw in the bolts securing the computer to the battery clamp. 
Here is a photo after the install, the switch is tighter than a snakes ass in a wagon rut but it works perfectly. You can't see it from this angle but the red key is in the off position, when it's turned clockwise (on) the lower half of the key is cut to so it can be turned with ease clockwise over the computer...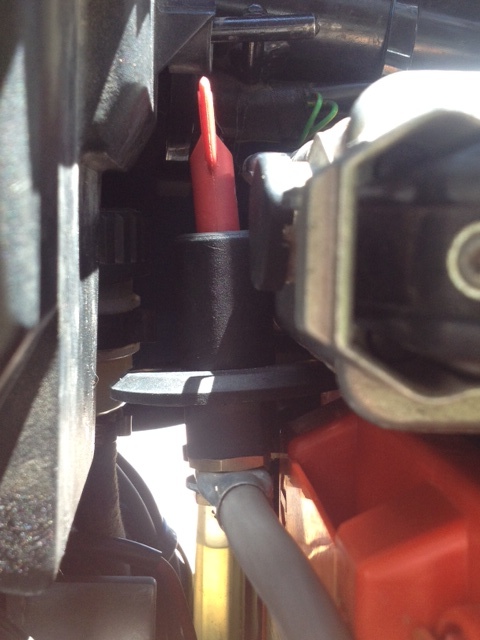 c


Last edited by TSBT on Sun Jun 15, 2014 7:17 pm; edited 2 times in total

__________________________________________________
Chris