1 recovery time on Fri Aug 01, 2014 7:27 pm
Ed
Life time member
so happy this wasn't my K .
started yesterday off with a bang.
my first job for the day after getting to work was in our transfer van .
whilst negotiating a sweeping bend , in a 70kmh zone , an 8 wheel rigid tipper needed to use our side of the road to avoid running up the rear of other traffic which were all travelling toward us. we T boned him unfortunately. luckily we were on our way to a job and not yet loaded.
my co driver suffered minor fractures and bruising  and spent the night in hospital.
I came out of it with some minor aches and pains, hopefully it won't affect the pleasure of riding too much. time will tell.
looking forward to a ride next weekend , heading out to the Cessnock swap meet.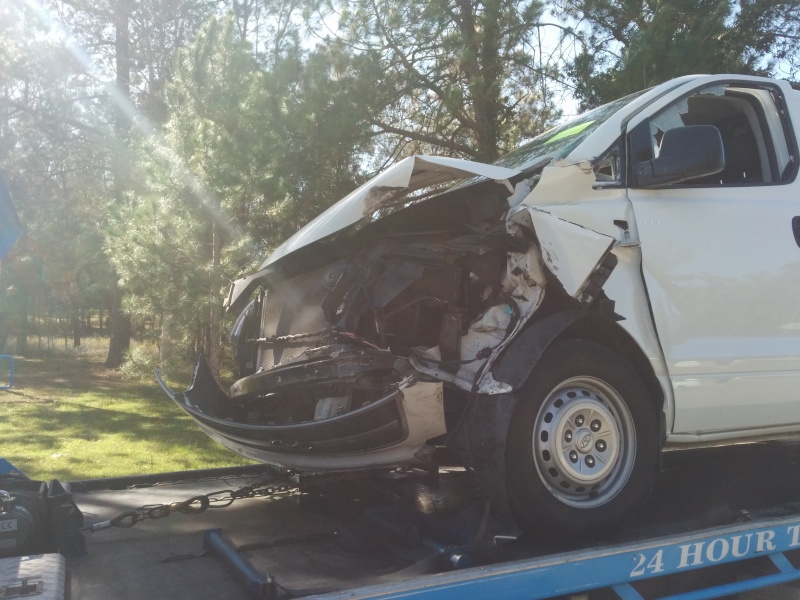 not a good way to impress your new boss.
and yes , I did go out and buy a lottery ticket.
AIRBAGS DID NOT DEPLOY
     whoops !!!!!!!
__________________________________________________
1987 K100RT  Ex- police        
1989 K100LT  Ol' Blue and "Kart" the Kamper trailer.
  now KAPUT . 
1993 K1100RS  0194321         Colour #690 Silk Blue  aka " Smurfette"
2018 Kart upgrade.