Musclebiker

active member

Hello to all forum members!
I have been working on this bike for about 4 months. Here it is!
Custom parts include:
Custom front disc spacers
Custom license plate mount
Custom ducati seat
Custom mirrors
Custom tail (spikes)
Custom headlight
Custom LED tail light
K1100 rear wheel, Ninja 636 front wheel with no modifications
Custom front fender, SRAD derived
Custom indicators
This is a 1991 K100RS with 1986 K100 engine. I have done all of the conversion by myself. Enjoy!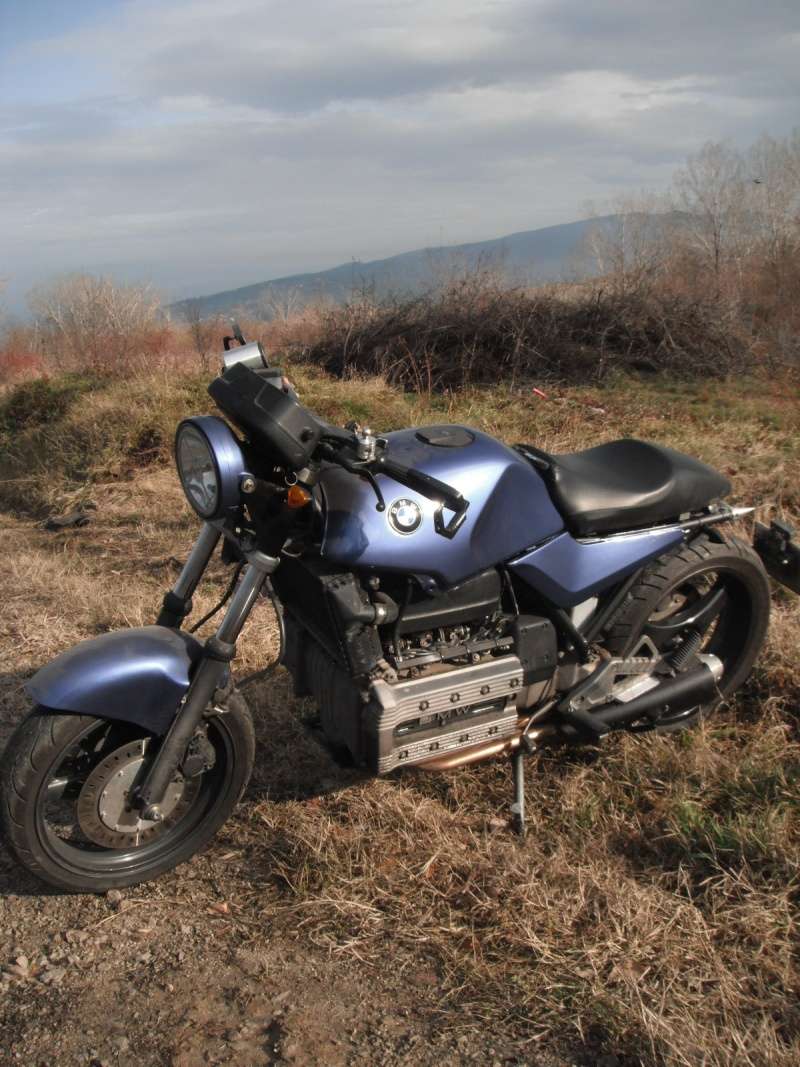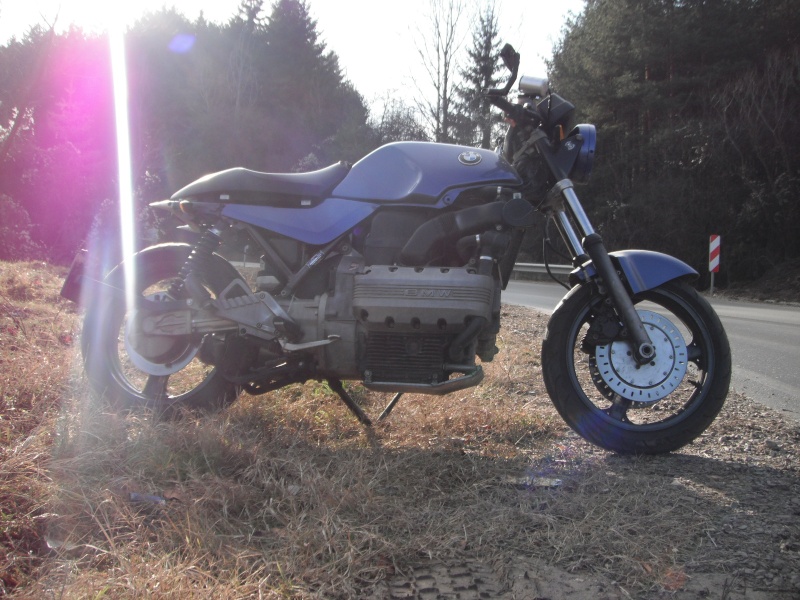 Last edited by Musclebiker on Sat Feb 14, 2015 4:18 pm; edited 1 time in total (Reason for editing : Someone asked for a "Before" photo!)