sidecar paul
Life time member
Last week, a friend who is moving house asked me if I would like a fly press. Of course I said YES.
So, on Tuesday evening, after taking off as many bits as possible, the two of us just about managed to lift the lump of cast iron into the boot (trunk) of my sidecar.
Wednesday morning I contemplated how I was going to get the thing out, thinking I might end up still having it in the boot for last weekend's camping trip.
Then a flash of inspiration, tie two ladders together to form an 'A' frame, and use my ¼ ton pulley block hoist for a vertical lift.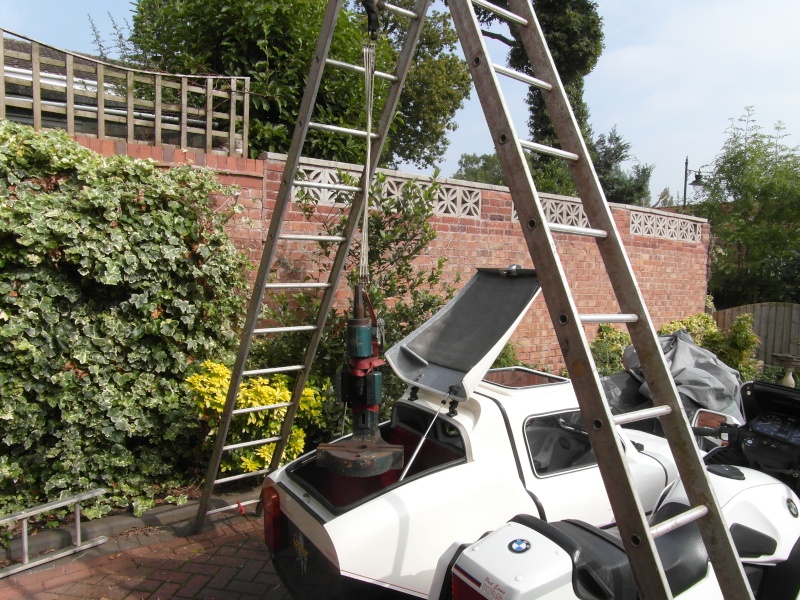 Whoopee, success, and no strained back!
Paul.

__________________________________________________
'84 K100RS (0014643) (owned since '85), 86 K100RS (0018891) with Martello sidecar (built as an outfit in '88),
'51 Vincent (since '67),'72 Montesa Cota (from new), '87 Honda RS125R NF4 (bought 2015) 
....No CARS never ever!