Two Wheels Better
Moderator
Yep, that's right. Come and get 'em if you can use 'em. Take the lot. Logan Village. I'm here a week longer.
'Early' alternator cover with slight crack.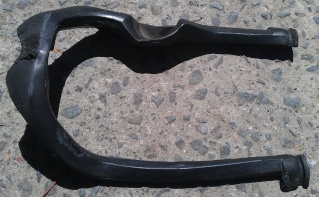 Foam rubber 'yoke' which sits behind steering head underneath petrol tank. Slight fatigue in the forward area. These buggers are
stewpid
expensive from Bay Em Vay!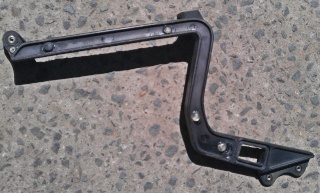 RH side pannier Zed frame. Road repaired a coupla years back, holding tight and still supports the full load. I bought a secondhand replacement.
See details of fancy cobjob repair, done in quaint Barnawartha, Victoria and busy Albury, NSW, below:
In the end it was an overkill repair but who knew. I am sorry but don't have the time this week to post them. If anyone can use some or all or just to have these bits for the group, they're yours for the taking. I have a few other small K-related bits for the giveaway too.
__________________________________________________
Sometimes I lie awake at night, and I ask, "What can I do to keep my life from going by so fast?" Then a voice comes to me that says, "Try slowing down at the corners." 
~Charlie Brown

1970 R60/5, '77 R75/7-R100, '85 K100, '87 K75C, '87 K100RS, '93 K11-K12 Big Block, '93 K1100RS, '95 R100-Mystic, '96 K1100RS, '98 K1200RS, '00 K1200RS, '02 K1200RS, '03 K1200GT, '04 R1150R, '04 R1150RT, '05 K1200S, '06 K1200R, '07 K1200R, '09 K1300GT & 2013 R1200RT-Polizei  - Beemers owned still or sold.