1 Mike P ride Sun Dec 28, 2014 6:59 am
Ghost who rides
Life time member
Mike P passed away at a time in my life which was testing in the financial sense.
No registration, tyres only just legal and no dough, what do I do?
It was a Saturday, I recall, and I whiled away a few hours cleaning the mini brick esp the rims,
cam cover and crank cover, I thought of all you perfectionists on this forum... Mike was one.
Next day I read the sad news that Mike had died.
Today I dedicated my ride to Mike ...... rego, Pirelli Sport D's both ends brand spanking,
9am start and after 3 months of no riding I was, unusually, "in the groove" almost immediately,
new boots will do that.... but I think it was more than that.
A little milestone came up towards the end of the 300km day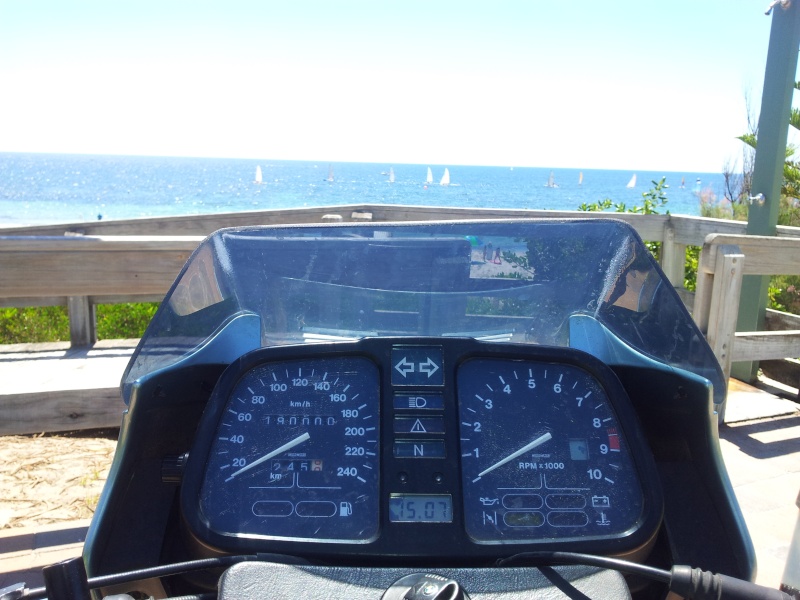 It was a pleasure to know you Mike.

__________________________________________________
1986  K 75 C   2nd owner 187,000kms showing .
1987  K100RT  Police repainted, rough and unloved.