elukros
active member

Hello,
I had to change the fuel lines on my K1100RS, as the old ones showed little cracks on the surface.
After this renewal, I have no fuel coming to the injector rail.
Checked the fuel pump, delivers 2,5 bar and runs when I turn the ignition key on and the kill switch off.
Made the connections as follows:
From the gas tank (fuel pump outlet) to the pressure regulator (central pipe),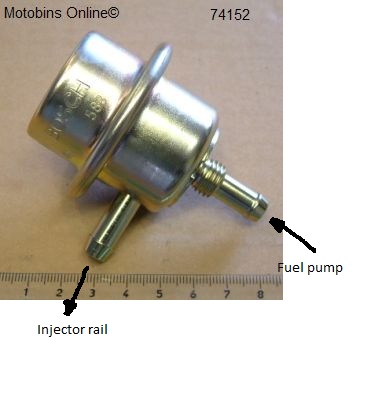 From the pressure regulator (side pipe) to the injector rail.
From the injector rail to the gas tank (pipe of the return line).
No vaccuum line on the pressure regulator (not foreseen)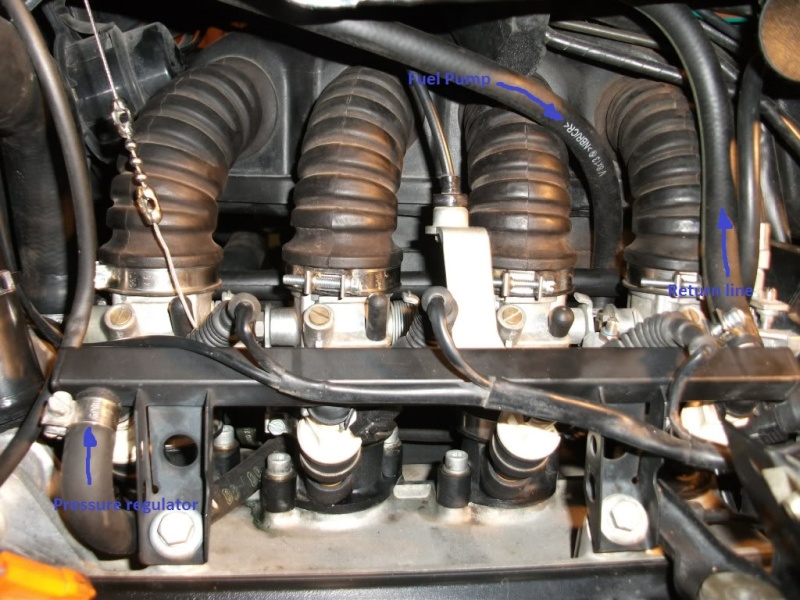 My question is how can I figure out what's the inlet side and the outlet side of the pressure regulator, no arrows or indication on it.
Did I swap the connection of the fuel pump line and the return line on the gas tank?
Thanks for helping me out,
Luk