Kev
active member

Hi guys,
I was looking into why my fuel sensor idiot lights don't work properly (only the right light comes on, and even when there's more than 12l of fuel in the tank).
And I've just discovered that my motometer circuit doesn't match my manual...
The manual says I should have 4 wires from the tank to the instrument cluster, but the cluster doesn't support 4 wires (pin 8 is missing, and the fuel sensor board is only a 3 pin in, 1 pin out). I have a thermister-based sender in the tank, and pin 8 is present on the plug that connects to the back of the cluster.
Should I be concerned? I guess if the cluster is not original to the bike, I can't trust the kilometres on the odometer either? 
Can anyone tell me what year the cluster does apply to, based on the photo?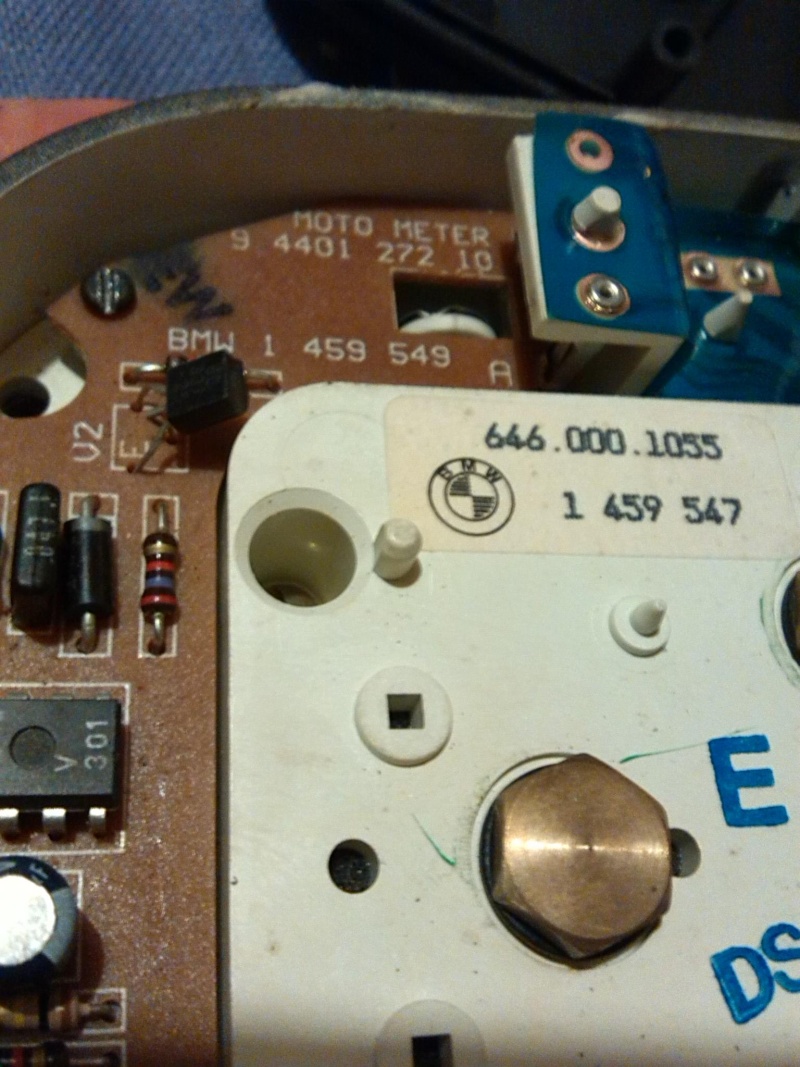 Thanks,
Kev

__________________________________________________
---
Ljubljana, Slovenia
1980 R65
1981 R100RT
1984 K100RT
2007 K1200GT