tborosak
active member

Hi there it's Tom from Gold Coast, Australia!
I did a trip over to Uluwatu, Bali several months ago and loved the cafe racer/scramblers that they had over there mainly done by DEUS Customs. Once I got back home looked around at different makes/models to do my own project however wanted a bike with enough grunt as had a Honda CBR1000RR 2012 beforehand. While looking around at a heaps of makes/models found a lot of them were either 250cc or 400cc which wasn't what I was after until I randomly l stumbled across a K100 RS 1985. Since then been in love with it especially the whole engine tilted over on the side look. This is my very first custom cafe racer build as also 
brought stock standard dirt bikes or road bikes and added a couple of extra aftermarket parts. 
I have currently brought a K100 RS 1985 bike about 3 months ago. It was registered and came with a roadworthy certificate. The bike itself ran really well mechanically but cosmetically it was a bit rough so was perfect for a cafe racer project. I completely stripped the bike down, sanded and cleaned everything back, re painted the engine a gloss black and then frame, forks, callipers satin black. Had the wheels powder coated gloss black too by Coastal Powder Coating on the Gold Coast. The tank, seat and mudguard I painted the original navy blue colour (have included picture of what it is currently at in my profile pic). I ran into 
trouble while painting the bike as working out of a storage shed atm as living in a apartment building. So initially used 2 Pak in a pressured can however was reacting to everything even after was sanded, cleaned down. Ended up getting the compressor out and the spray gun it doing it properly and it came up really well (I would of done this in the first place if I was in my own garage haha).
I brought a couple of aftermarket parts from the cafe4racer.eu site such as the seat/cowl, ace well speedometer, rearrest, headlight and slip on exhaust. I have found the parts all fit quiet well just need a bit of modification and tweaking to make it look perfect. Other parts I have brought mainly from BMW Nerang 
were just general maintenance to the bike such as replacing spilt/worn rubbers, replace all fluids plus filters, worn brake pads, new tyres (heidenau scout k60), handle bar and grips. I think just getting tyres to fit the rims I had a lot of troubles. I had to research heaps and ask around a couple of tyre places as found a lot of the information on the net was outdated or it was not the look I was after. 
To install the speedometer I made up a bracket that will will hold the speedo, ignition switch, hazard light switch and also the bracket for the head light all in one plus still give it a classic look. I will post pictures in the thread afterwards from beginning to current.
Currently I am at the stage of wiring up all the electrics this afternoon (thanks to Andrew who I brought the bike off has helped out heaps with giving me pointers and diagrams to assist with wiring up the bike), then will put all new fluids into the bike and lastly have the auto trimmer make up a nice seat for the bike then she will be ridable haha. If there is anything more specifically you would like know know about the build shoot us a message. Stay tuned for the for the new pics once its done completely 

Cheers Tom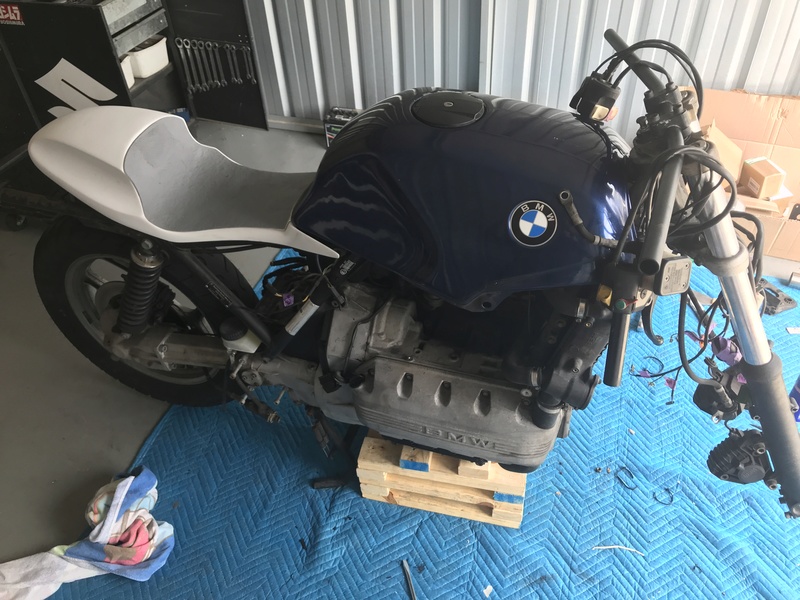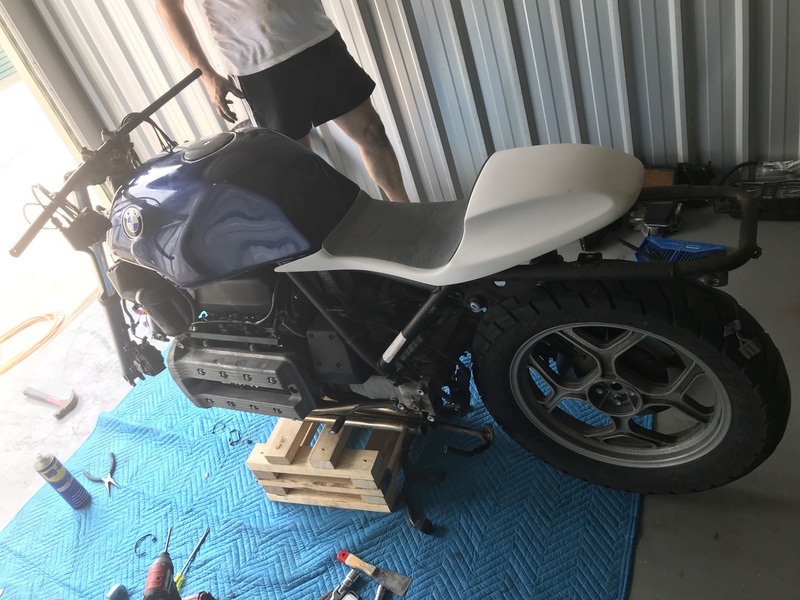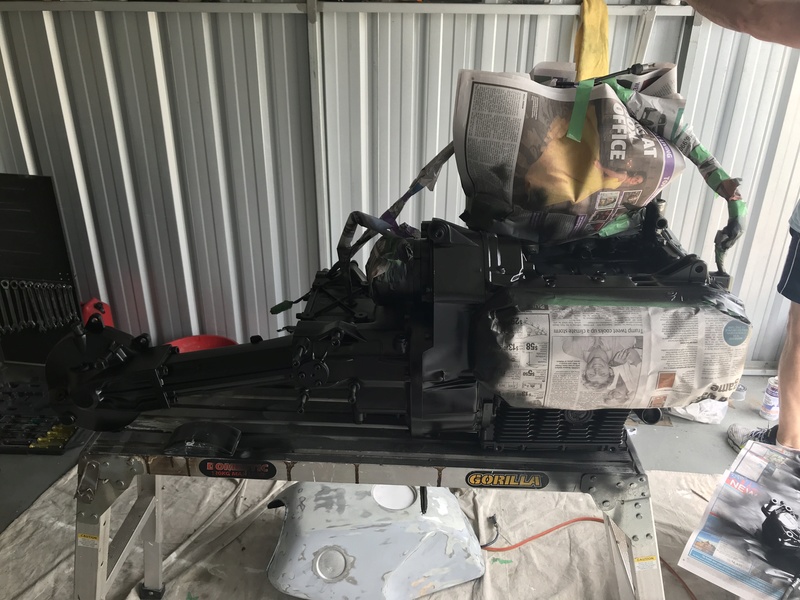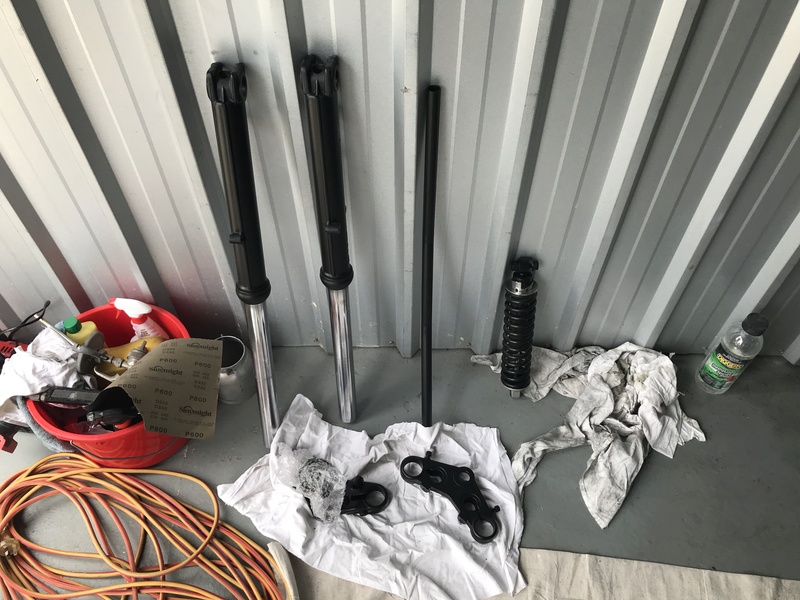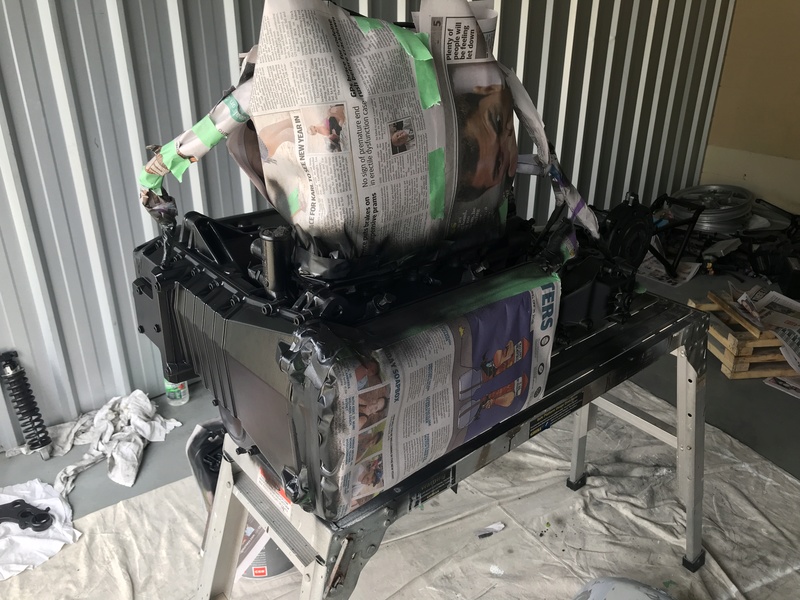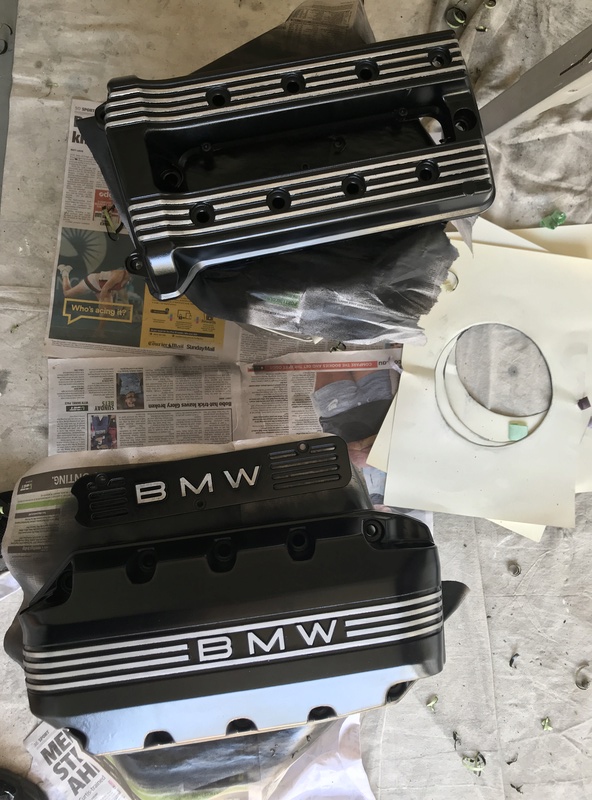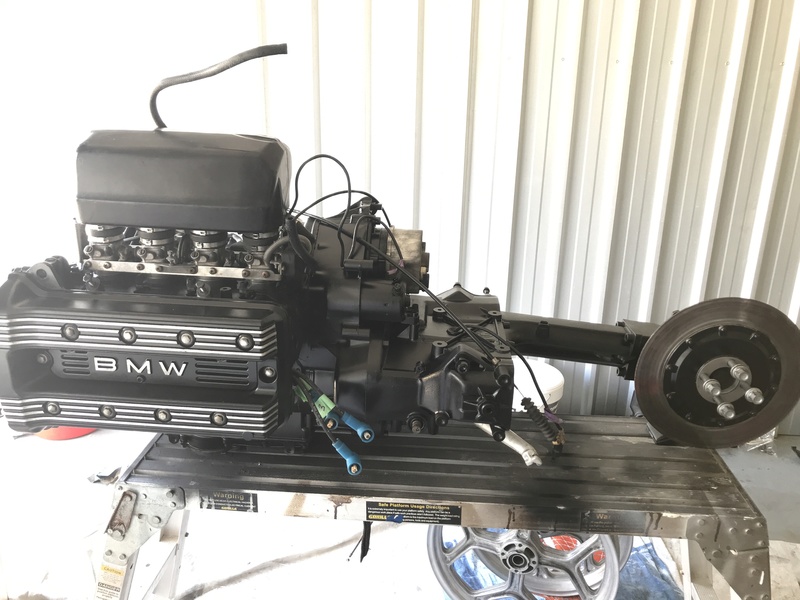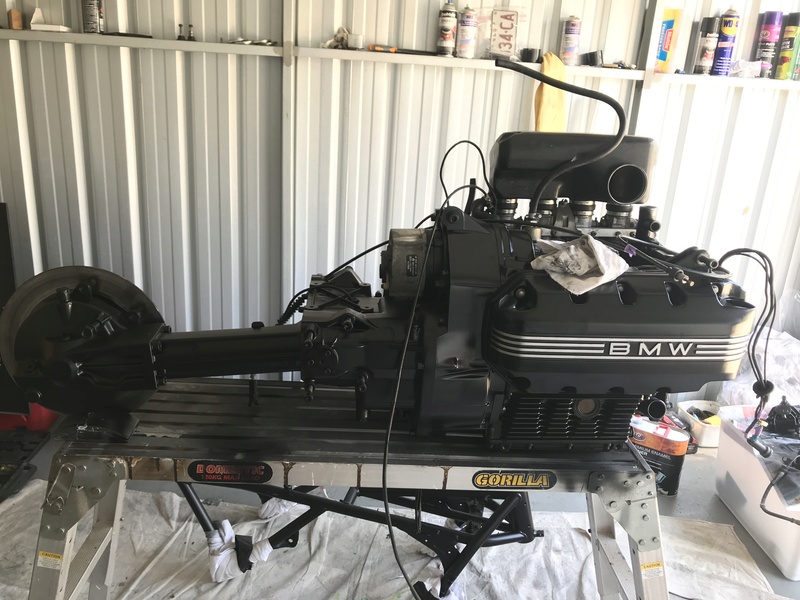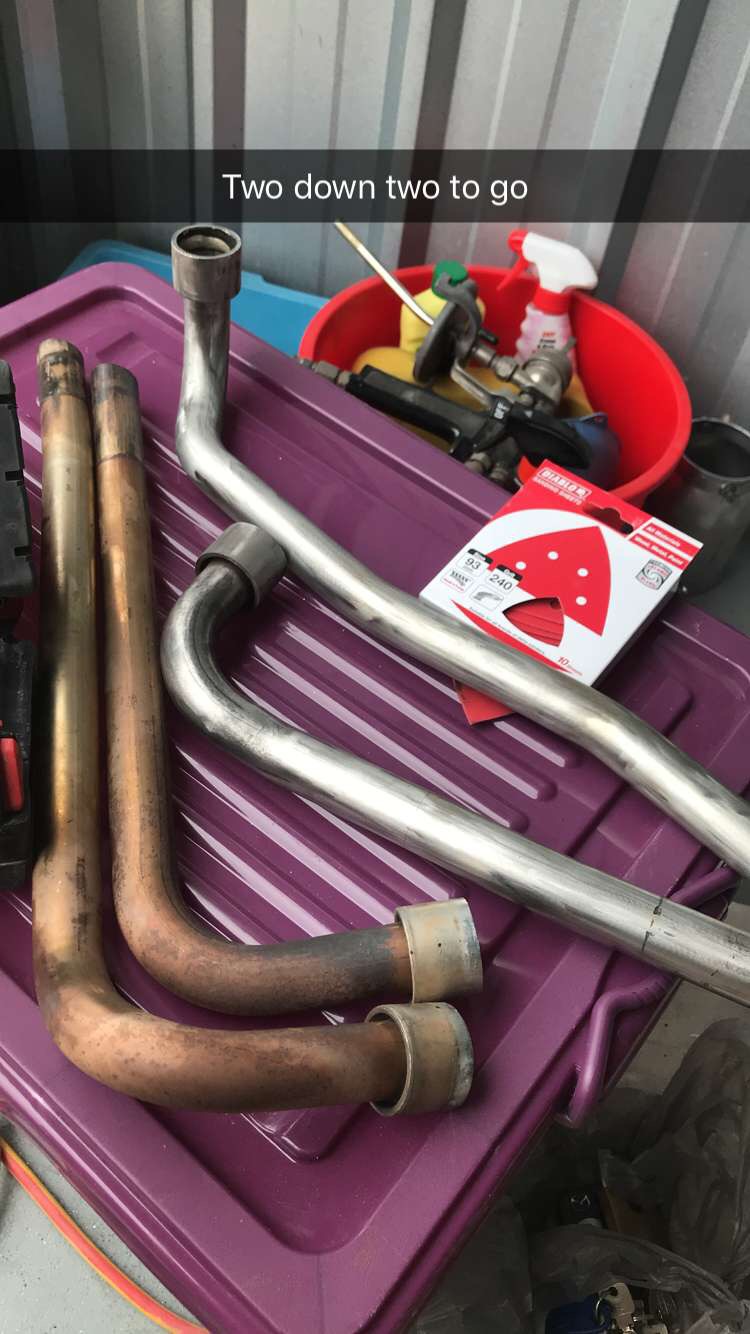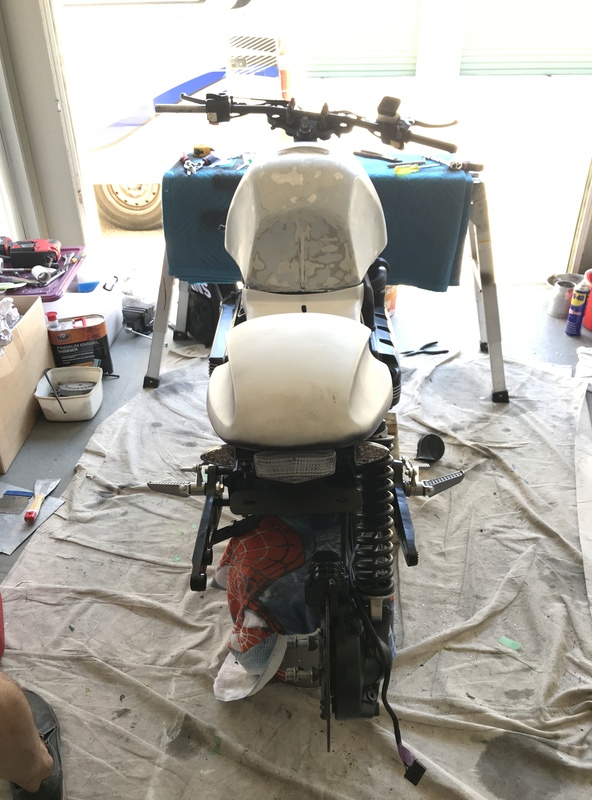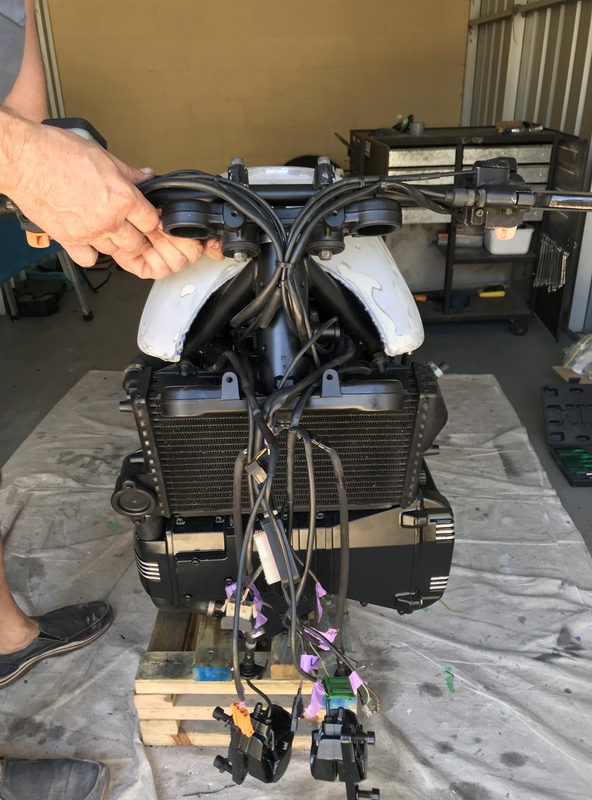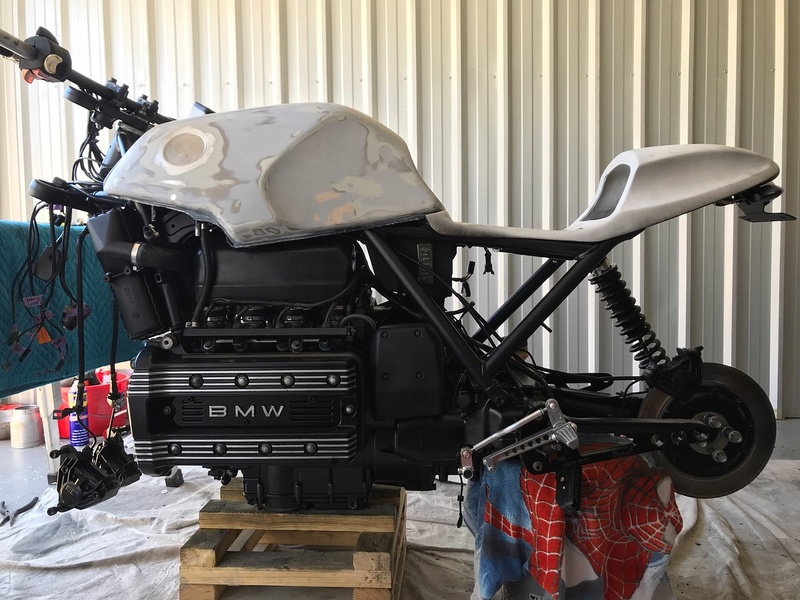 Last edited by tborosak on Sat Jan 27, 2018 5:14 pm; edited 1 time in total
__________________________________________________
BMW k100 RS 1985 (Cafe Racer) 
TOM 

https://www.instagram.com/tomborosak/