robinm
Silver member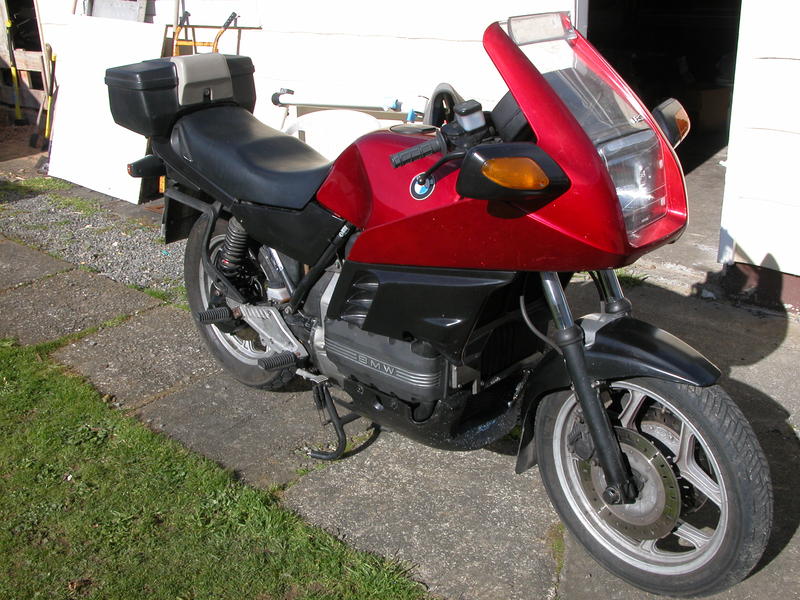 Well after 2 years, 1 write off and 2 rebuilds my K100RS as finished for now. I say for now for as you know older bikes are never actually finished, there is always more you can do to them.
Bought 2 years ago at 147,000 km. Rode happily til Sept 09 when I was taken out by a car. Rebuilt after this episode and ridden happily again for a while, then decided to do something about the noisy engine drive coupling. Then found a written off '88 RS with only 27000 kms on the clock, so this was bought as a donor for mine, and another rebuild was begun.
Finally finished it this morning and took it for a short ride, most happy, smooth, quick and quiet,just like a K should be.
Not much of the original bike left on the bike now, just the frame, wiring loom, tank, sidecovers and handle bars, most other parts have come from one or another of the 3 donor bikes I have obtained over the last 12 months.
Two of the donor bikes were limited editions, so mine now sports the S front forks and the belly pan from one of them.
Over all I am happy with the finished product and look forward to summer arriving down under
Robin