Two Wheels Better
Moderator
I bought this unusual wheel some time ago, an 18x4.5" modded Y spoke. It was originally a standard 17x2.75" rear Y spoke for disc brake model K75 & K100 until Kosman Racing had a look at it. Luftmeister used to sell these as an "upgrade", painted white along with a K11 centre stand for added clearance. It was part number 950 in their catalogue and came with a 160/60ZR18 tyre already fitted, and a new standard 18" front wheel painted white. Remember, this was back in the day when no one was using the now-common 180/55ZR17, even 170/60ZR17 was rare, so a "phat" 160mm tyre was all the rage. I'm selling this one.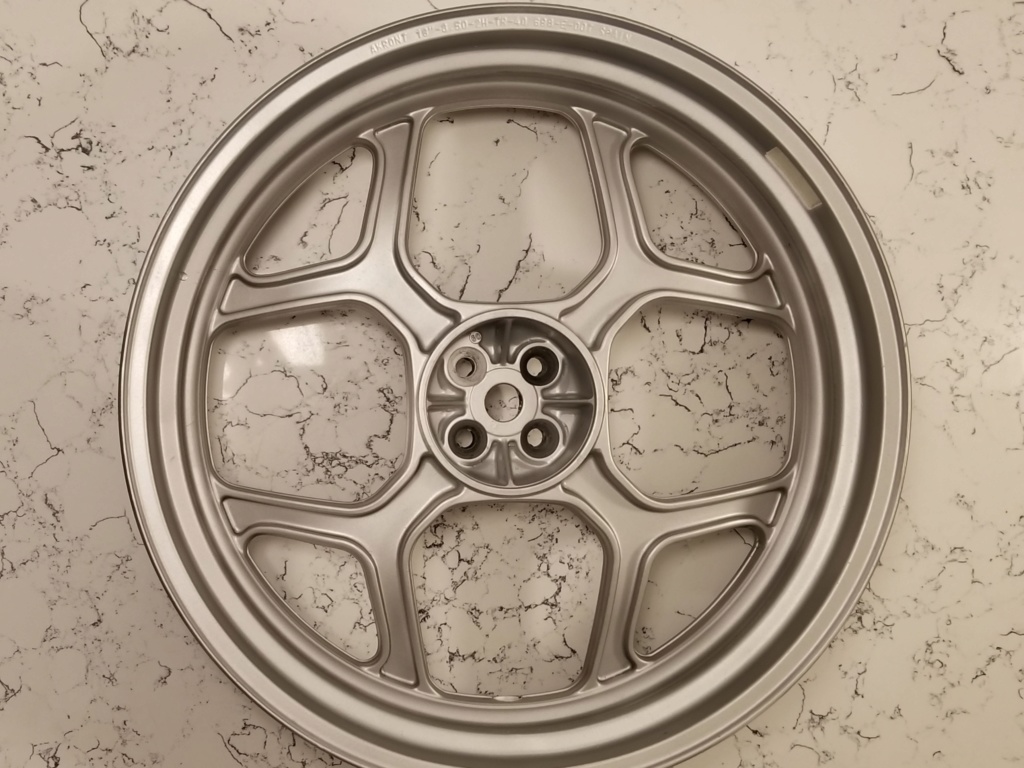 Kosman, a California-based company that had been modding wheels since before Lennon wore granny spectacles, sliced off the wheel rim edge and welded Akront 18 x 3.5" flanges on either side to make it a 4.5" width and accept an 18" tyre. The wheel spins straight and true.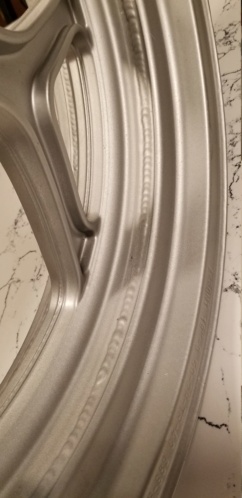 I removed the ragged old Metzeler MEZ2 radial that had a build date of the 44th week of 2004, unscrewed the metal stem and chucked the wheel up onto my spin balancer. The bare wheel only took a single 5 gram weight! The welds are like the Werewolf of London's hair....Perfect! I'll have a piña colada, please.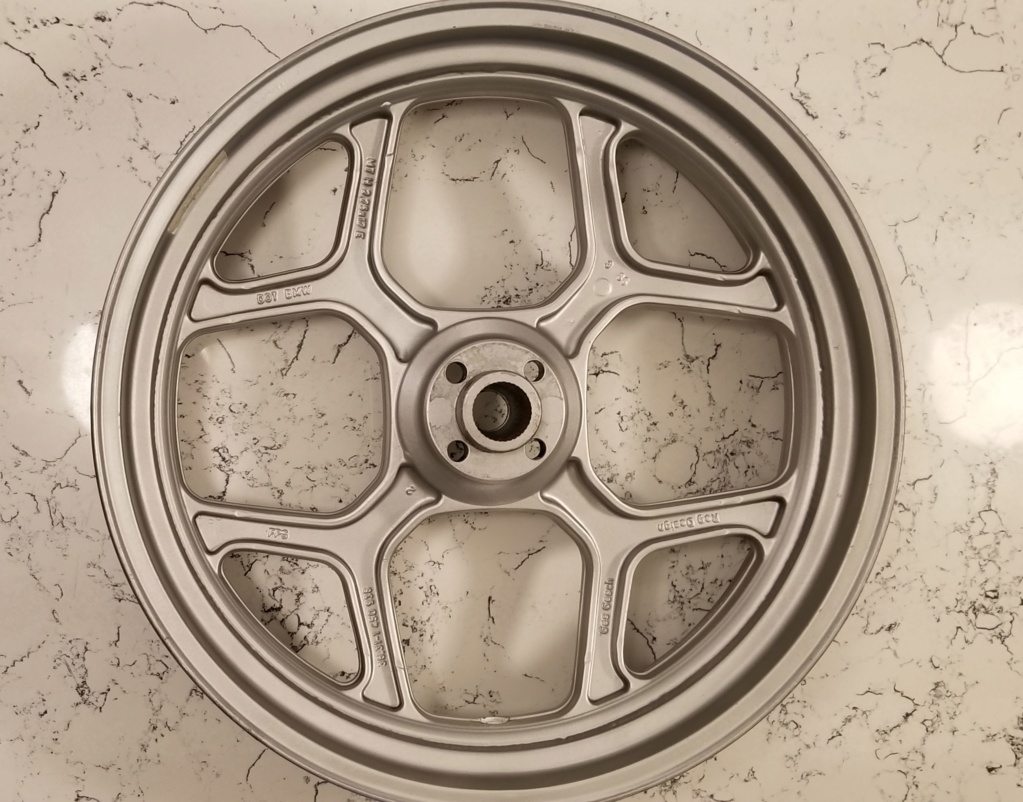 PM me if interested. Or learn more on eBay US.
__________________________________________________
I'm practicing social media distancing; no Facecrack, Wazzup or Instagreedy!
1970 R60/5, '77 R75/7-R100, '85 K100, '87 K75C, '87 K100RS, '93 K11-K12 Big Block, '93 K1100RS, '95 R100-Mystic, '96 K1100RS, '98 K1200RS, '00 K1200RS, '02 K1200RS, '03 K1200GT, '04 R1150R, '04 R1150RT, '05 K1200S, '06 K1200R, '07 K1200R, '09 K1300GT & 2013 R1200RT-Polizia  - the Beemers in my life I can recall, owned still or sold on, since 1976.