mikidymac
active member

I recently was given a 1991 K100LT with 108,000 miles so I just wanted to take it apart and make sure everything is good to go.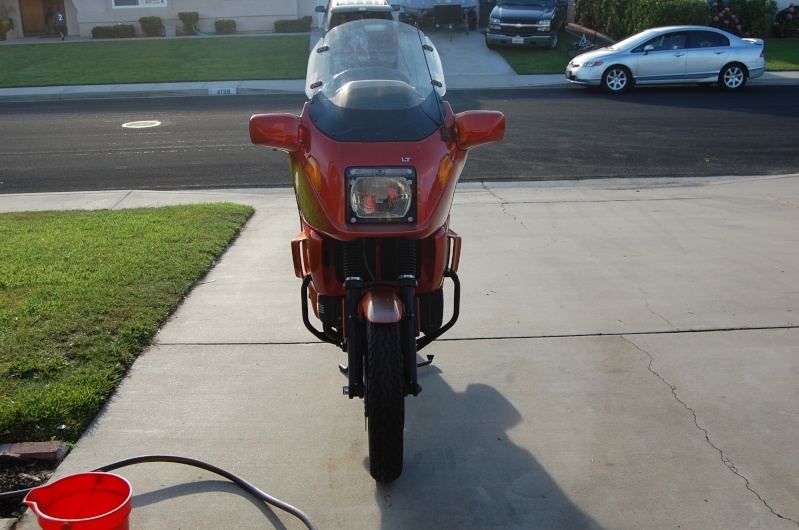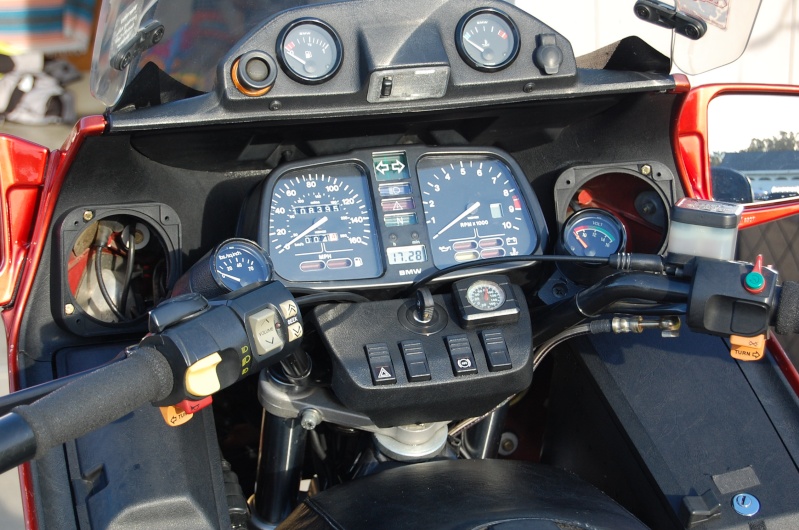 She looks clean from the outside so I thought I would get started taking her apart. First the trailer hitch came off just because I do not have a trailer and it was heavy.
Hear you can see her with most of her cloths off. Due to her life in the California desert you can see we do not have any corosion as most of you do in the more damp climates. Even after 20 years and 100,000 miles she still looks good under her skirt.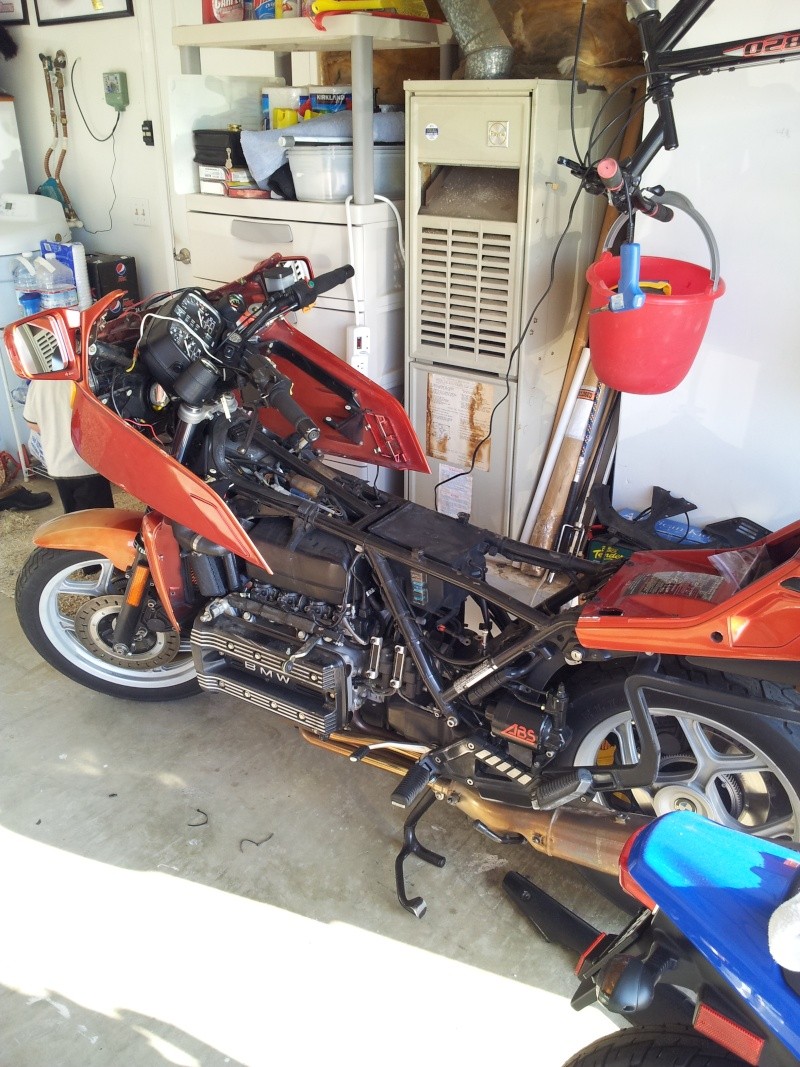 Here you can see that the foam pad under the top box was not kind to the rear fender. It had some dirt under it and did some paint damage. The plug in the muffler is there because my 2.5 year old assistand likes to put things down there to watch them dissapear. You can see the air filter sitting on the filter looks brand new. I was told the bike had everything replaced at 105,000 miles and I have the receipts too fot $3,000 in BMW parts. So far it looks true.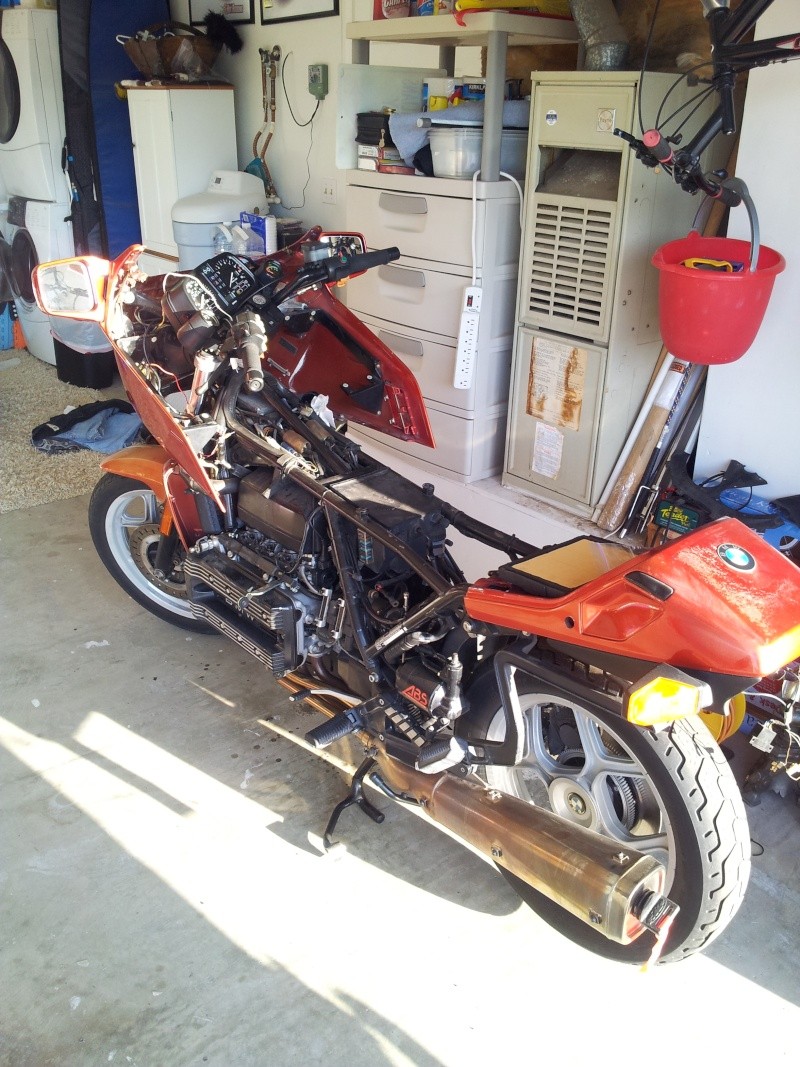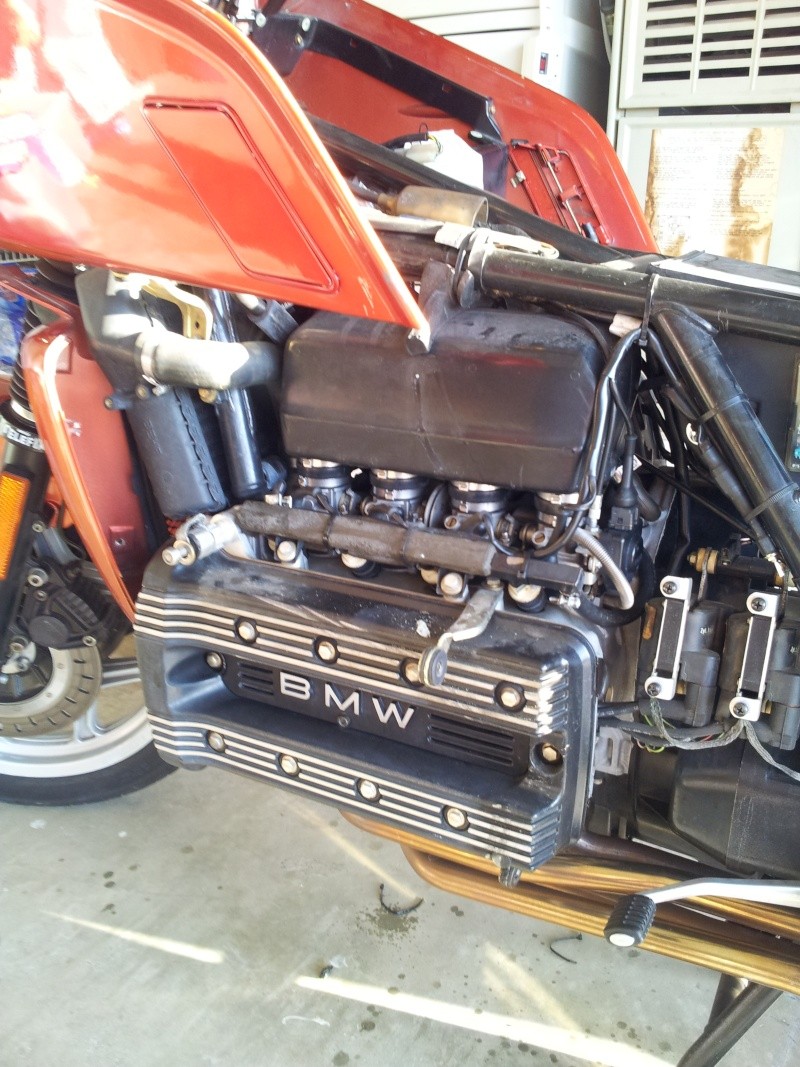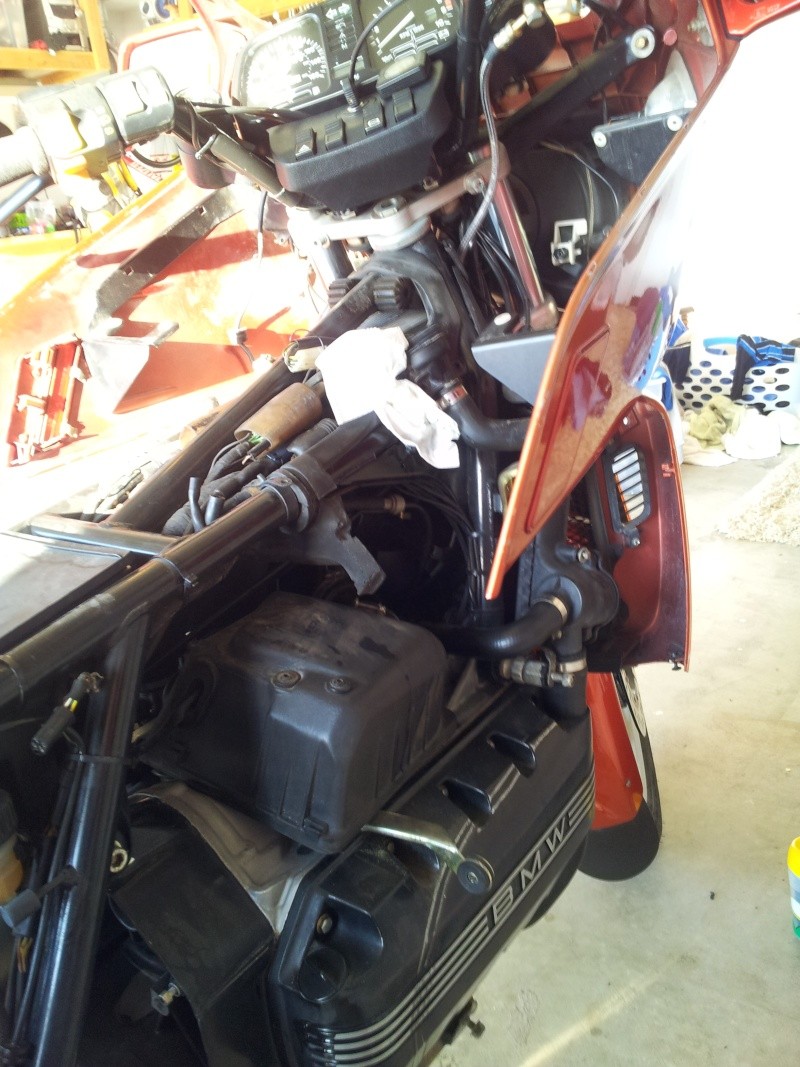 Here is where I found why I had no speakers or speaker wires. THe PO used some resistors so the factory radio would still use 4 Ohms per speaker when using headphones. He had the old 5 pin intercom connection so I am going to change it over to a standard 3.5mm headphone jack so I can use earbuds. It was only $4.50 at Radio Shack so I am not going to buy speakers.
Last is a picture of the wheels. You can see most of the silver paint is gone so I will be repainting them with some DupliColor Wheel Paint. You can also see how faded the red is on the front fender. It is still glossy but it has lost the red pigment.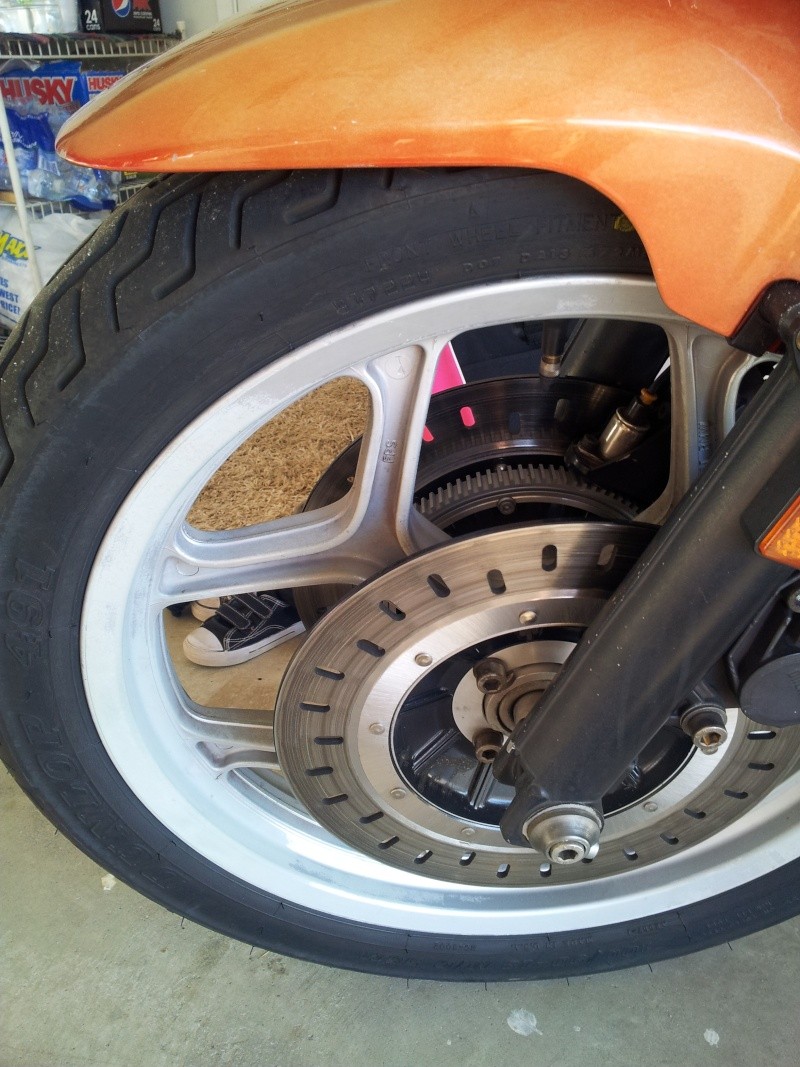 __________________________________________________
1991 K100LT, 2004 KTM 450 EXC, 2005 Buell Blast, 2008 Polaris RZR