88
Life time member
Late last week a plan hatched for a ride and night's camping with Olaf, Bjorn and Myself.
Olaf got away friday night and Saturday morning I took the scenic route, not all by choice (note to self: sometimes closer to home you need a map too

 ) . I arrived at the Nore valley campsite, Where I pitched the new tent I was eager to tryout. After coffee in the sunshine we hit the road west.
We planned to ride "The Vee" a nice scenic run with a couple of switchbacks in the Comeragh mountains which would lead us down to Lismore (No we didn't go to Queensland - we went to the
Original)  and on to Dungarvan where we would hook up with Bjorn after his work on Saturday.
The weather deteriorated slightly but we enjoyed the run nonetheless, rarely having to suffer more than moderate drizzle. After a bit of steak shopping and meeting with Bjorn and his daughter Gerda we galloped back up the motorway to the campsite where we lit Olaf's BBQ and enjoyed a steak dinner and some Bratwurts from our Saxon friend. 
Turning in about 11.30 I slept like the proverbial log before breaking camp early to sprint on to the next part of my adventure weekend - a "First Bike On Scene" emergency responders course, more about that in another thread. I left the guys to their own devices and a nice day ahead.
Saturday's route... (there should be a link form Lismore to Dungarvan)
[url=<iframe]
[/url][url=<iframe]
View [/url]
The Vee
in a larger map">
View
The Vee
in a larger map
of course we did a bit of sight seeing and stopped next to Cahir Castle to picnic under a tree. Olaf's Hapco and Becker top box serving as catering unit and picnic table. 
As we approached the Vee the clouds opened to let dry, bright light through and we couldn't help laughing that the k100 weather god had worked his magic again.
Here's some pics from the day...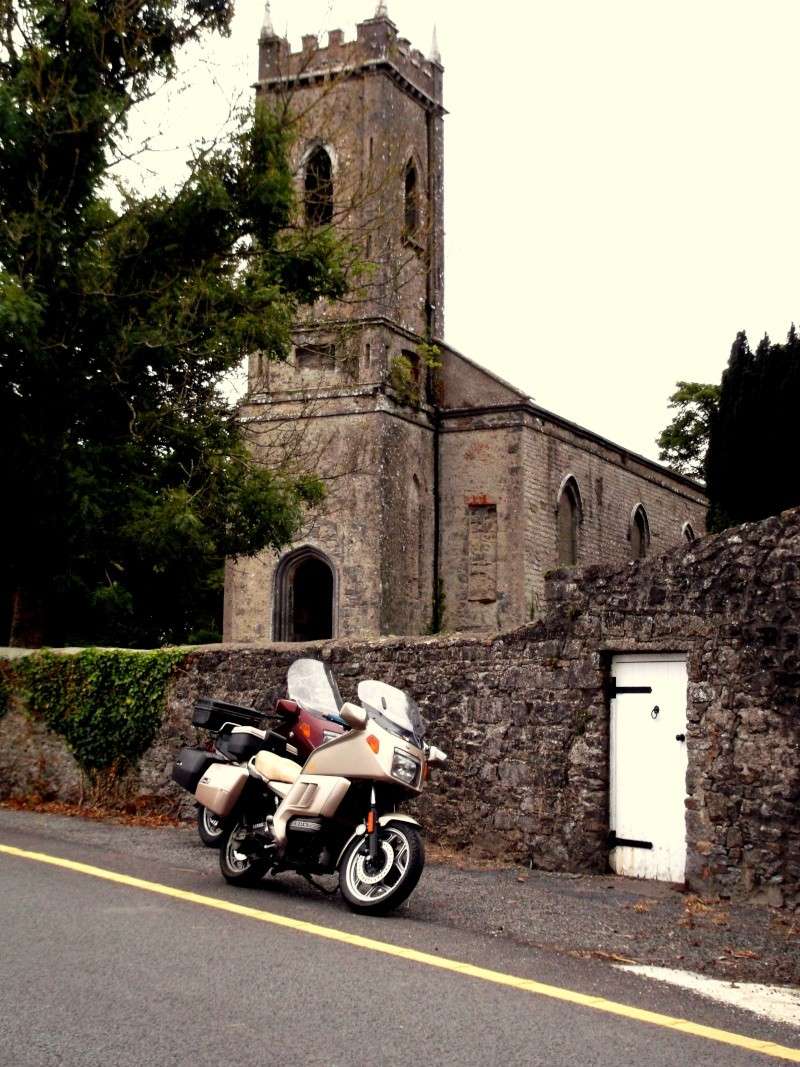 No shit Sherlock....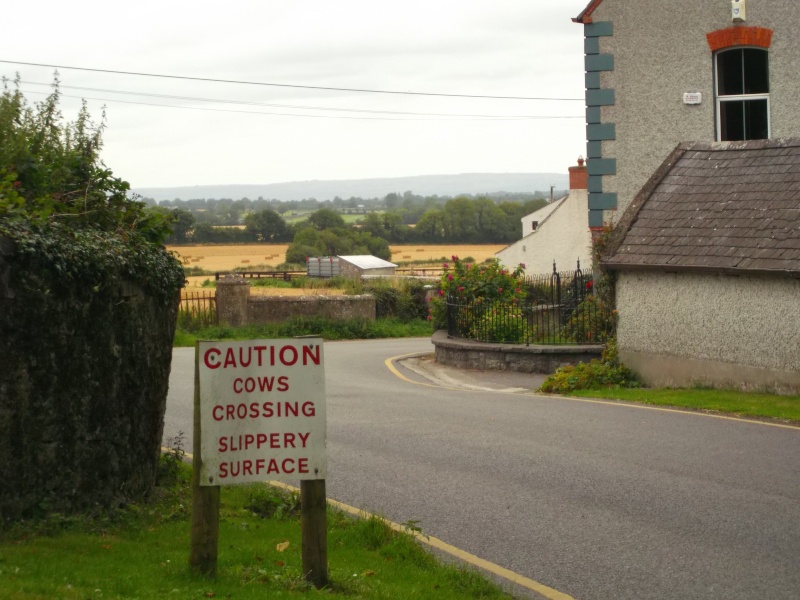 Luch..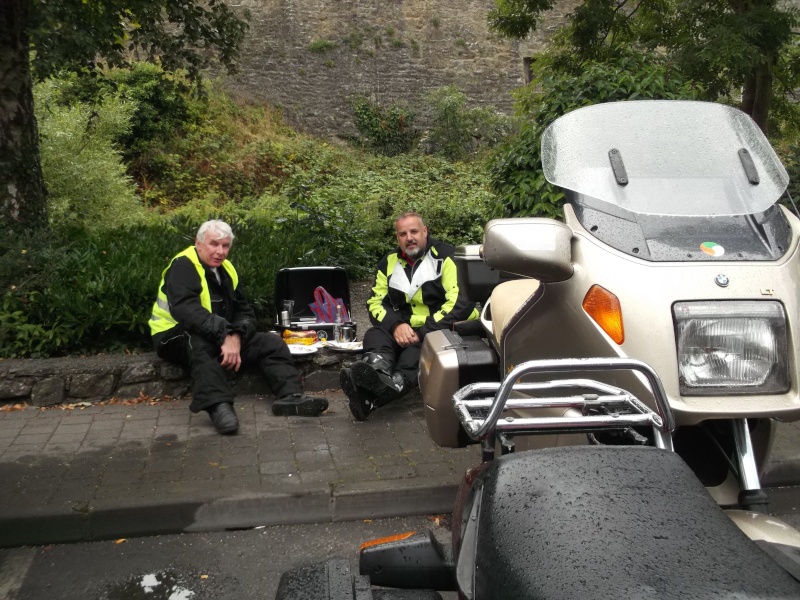 Comeragh Mountains in the Mist...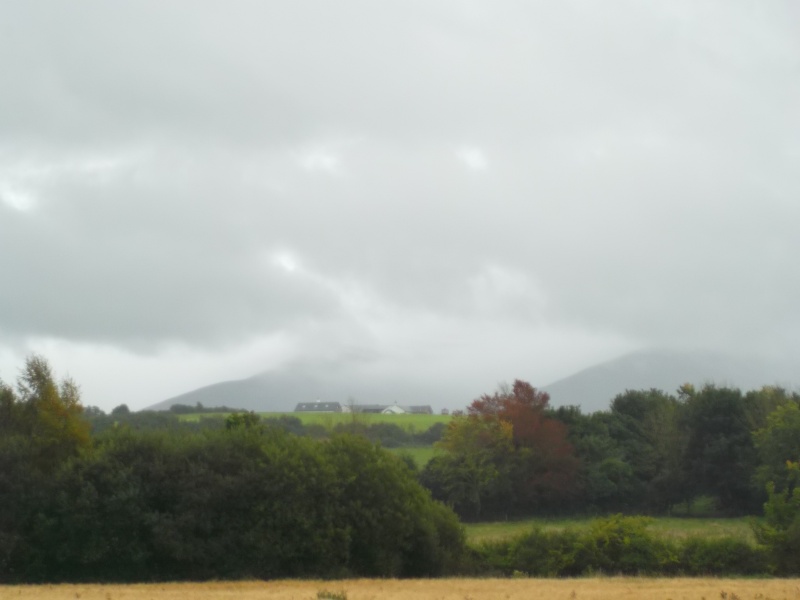 The plains we've just crossed from the Vee

The First switchback (you might have to zoom in)

The campsite...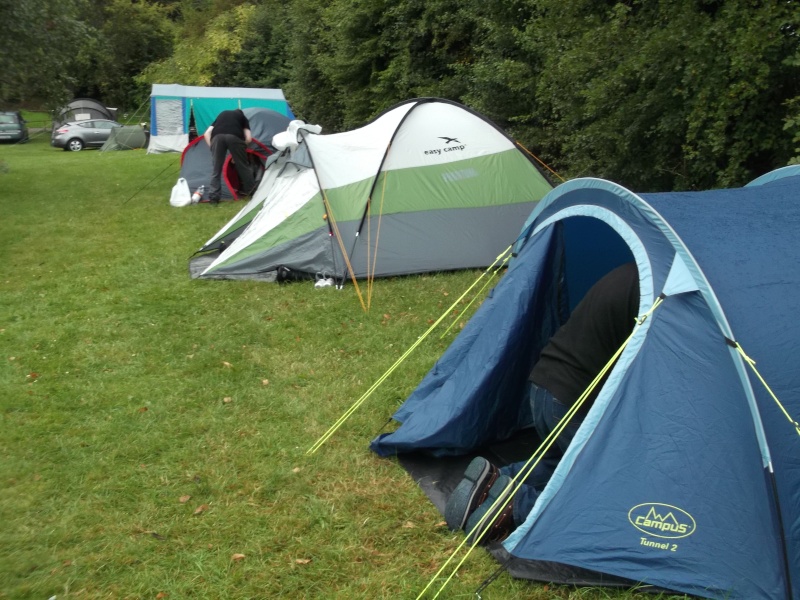 The bikes parked up for the night...
Olaf is a Jedi Master of Packing. He managed to get in, using his "pack no air" technique,


3 man tunnel tent

double air bed

foot pump

gas stove

BBQ & stand 

sleeping bag

cuttlery and cooking utensils for 4

groceries

clothers washbag towel and spare shoes 

torch tools etc etc etc 

....and nothing was outside his panniers. Now that takes years of practice!
looking forward to the next one already!
88


Last edited by 88KE on Tue Aug 27, 2013 6:25 pm; edited 8 times in total (Reason for editing : fiddling with pics!)
__________________________________________________

88....May contain nuts!

"The world is a book and those who do not travel read only one page." - St. Augustine from 1600 years ago & still true!
Bike: K100LT 1988. 0172363. AKA the Bullion Brick! Mods: k1100 screen and stands.
K1: 1990. 6374189. Custom Stealth Black paint.