1 biKini fairing on Mon Jan 26, 2015 5:01 am
Ed
Life time member
as a result of over indulging in action and adventure on our recent Tassie trip, I am now faced with decisions as to a new styling for Blue. 
to go naked or close to it. 
during a pic opportunity , Blue was given the sit- stay command , a mis communication ended in sit -lay instead. resulting in a right sided layover, with hitch connected and a fully loaded tank dispensing itself. Unfortunately no pics of the event as safety was at a premium.
the cause may have been attributed to poor bike placement , wind conditions  and /or trailer disturbance.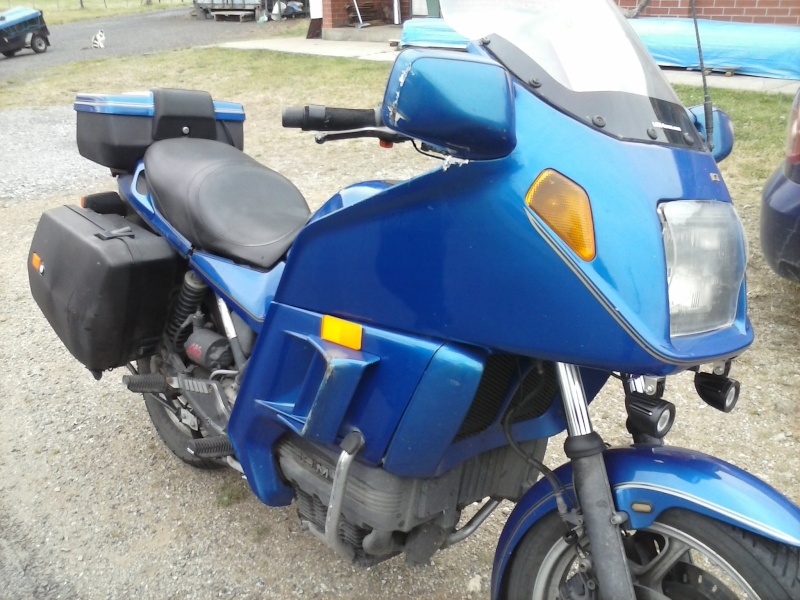 list of damages is as follows:
right side riders footpeg plate, cracked through at top mounting point. ( photo later)
right side pannier outer shell broken in bottom corner. as can be seen in previous pic.
light gauges in engine crash bar 
right side mirror pod ejected and cracked , glass still intact, pod was reseated .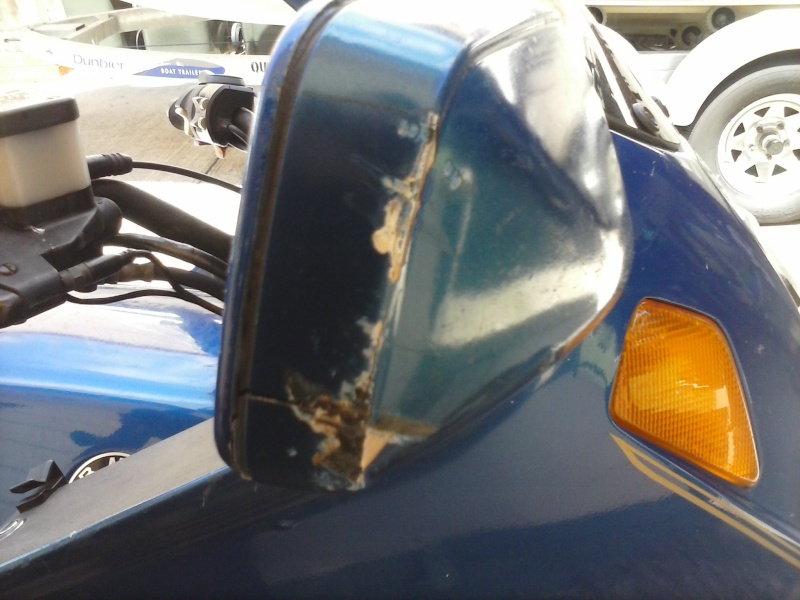 shattered speaker console panel, non repairable.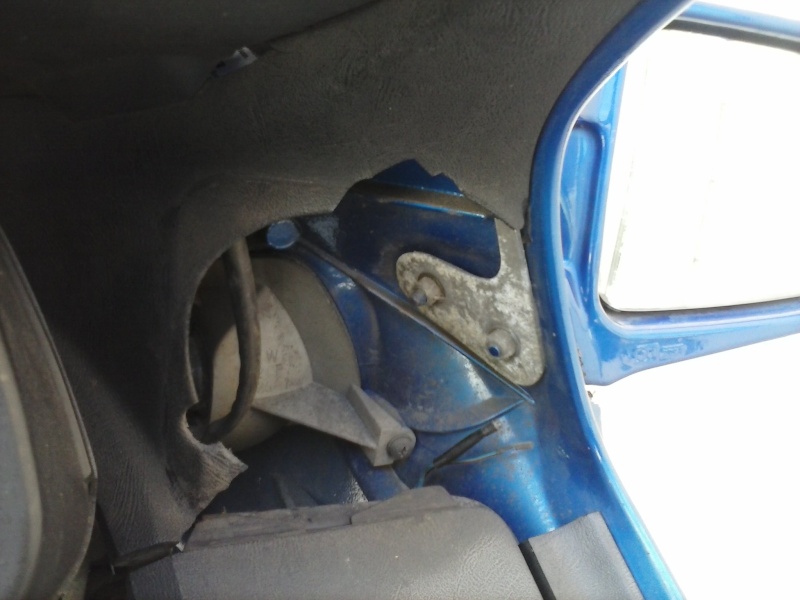 chipped and cracked fairing panel , near mirror pod mount and air vent panel.
owners pride dented , but repairable.
with consideration to repair costs and time availability, having too many projects in hand at present , I am strongly favouring the naked experience ,
 this will also aid in the cooling of the operator on those long hot rides , as was felt during the longer runs to Tassie.
what options do I have of a headlight, indicator and fairing to suit the K100?
  Blue is stated as having an RS frame but somewhere along the way has been fitted out with the LT fairing.


Last edited by groverK on Fri Jan 30, 2015 4:08 am; edited 1 time in total
__________________________________________________
1987 K100RT  Ex- police        
1989 K100LT  Ol' Blue and "Kart" the Kamper trailer.
  now KAPUT . 
1993 K1100RS  0194321         Colour #690 Silk Blue  aka " Smurfette"
2018 Kart upgrade.