Ed
Life time member
Maybe worth a look into , a 3 wheeled Kafe .
"(Quote Al-58) There was a business for sale in Vic a few months back.  Yamaha SR500, sidecar and a trailer for storing the supplies/refigeration.  There was also another unit in the build as part of the deal, I think the second was a Guzzi of some sort.  Looking for $40,000 for the lot.
Other than being different and a talking point it also gave them access to sites where conventional vans couldnt fit."
I'm only aware of two motorcycle cafes operating in Oz, 
Crank Coffee in Victoria , possibly the one Al noticed for sale .
and MotoKaf, who operate in Perth . They provided the necessary refreshments on the Black Dog Ride to the Red Centre .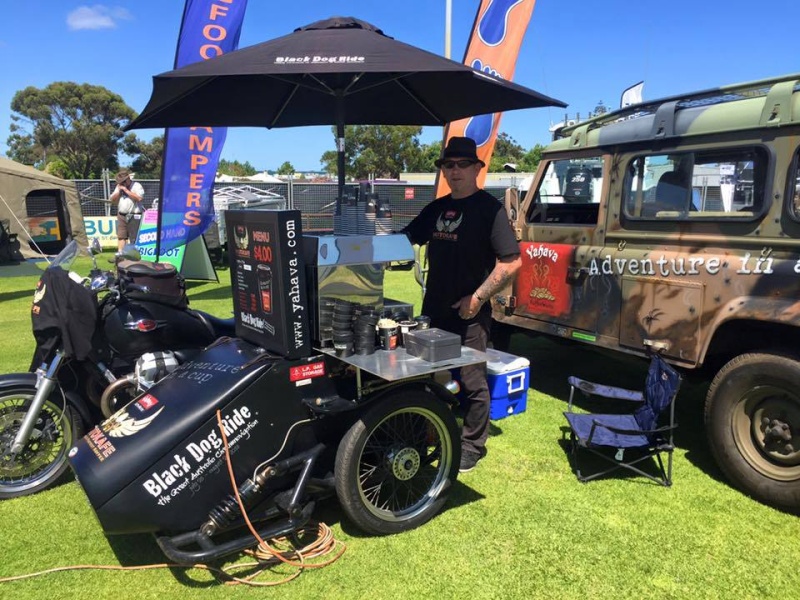 These two are based on utilising a chair for the coffee setup , Crank use the bike seat to serve from . 
My thoughts are to use the base of the sidecar with a lightweight alloy frame mounted on it .
 Which gives the opportunity to double the servery area and give a larger storage space underneath .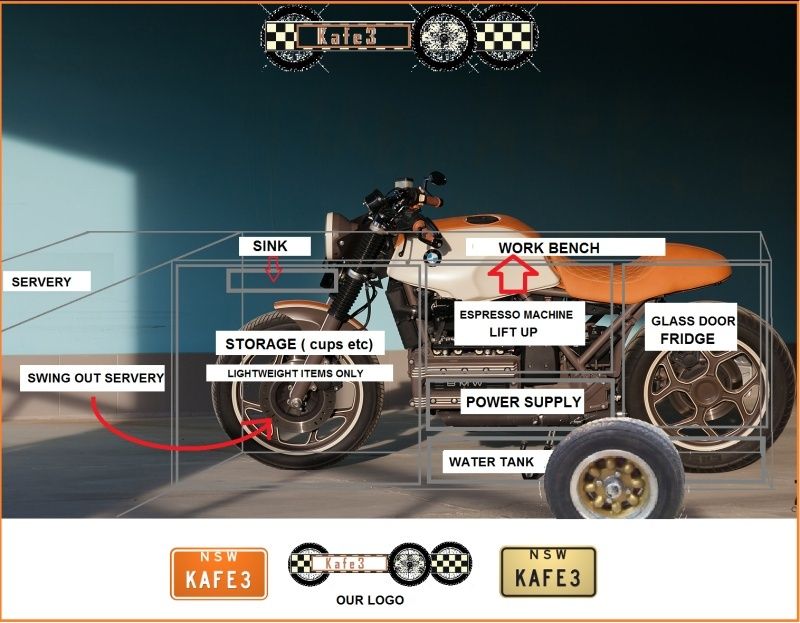 In our state , a trailer with single axle weighing not more than 250kg is the cheapest to rego , @ $65 per annum . These are generally used as golf cart buggy"s .
Plenty of width , and usually have a ramp or tilt access, with about 2400mm in length of the tray , 
I'm thinking this should be more than enough for a K bike with sidecar frame .
Additional supplies can be carried in the car , or on the trailer , without burdening the Bike and sidecar .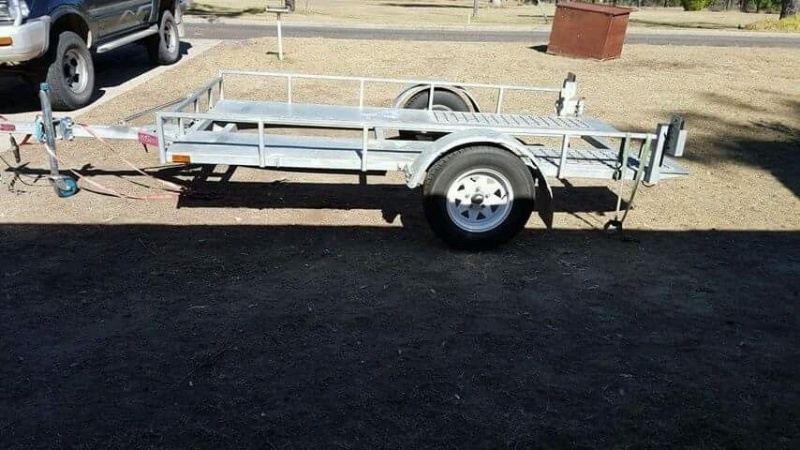 As my options are limited for Blue , and not wanting it to waste away , this is my hairbrain thought at the moment .
Like anything , you need to put the research in , to find your market niche . 
size of outings is the most important , you need a good prospective market , at least 100 servings per event/day .
then a matter of what can you carry to the venue , my guess would be to trailer the rig in , enabling additional supplies to be carried .
Trailering also provides for the least amount of wear and tear on the rig , given that many venues are secluded.
The MotoKaf required towing during the Red Centre ride due to breakdown .Not something you want to be doing too often , let alone at all.
I'm thinking the $40,000 is because , like Seanni's rig it is a roadworthy outfit , fully engineered and registered on road . 
Cut out the formalities of engineering and rego , cart it on a trailer to site , once on site , there should be no legal requirement of roadworthiness,
 as long as your business insurance covers for liabilities on private property.
Cover yourself with the appropriate licences ( food and Beverages etc) , ABN ( Business rego) and insurances, some market research, and the fact that we have an abundance of rallies on our doorstep, can't see why not . Even if it was a labour of love ( for the K that is ). 
So with a spare non - roadworthy K like Ol'Blue , which requires a minor strip down of fairings , and a touch up with bling , this is a possible restoration project .


Last edited by GroverK on Fri Jul 01, 2016 5:20 am; edited 1 time in total
__________________________________________________
1993 K1100RS  0194321         Colour #690 Silk Blue  aka " Smurfette"
2018 Kart upgrade.