Gaz
Life time member
While I was browsing Bill's recent post "Money where my Mouth Is" the first photo made me think about an issue I had that might interest others.
On my K75 I use a battery that is the smaller physical size that fits neatly into the recessed centre section of the standard battery tray, as per Bill's photo below.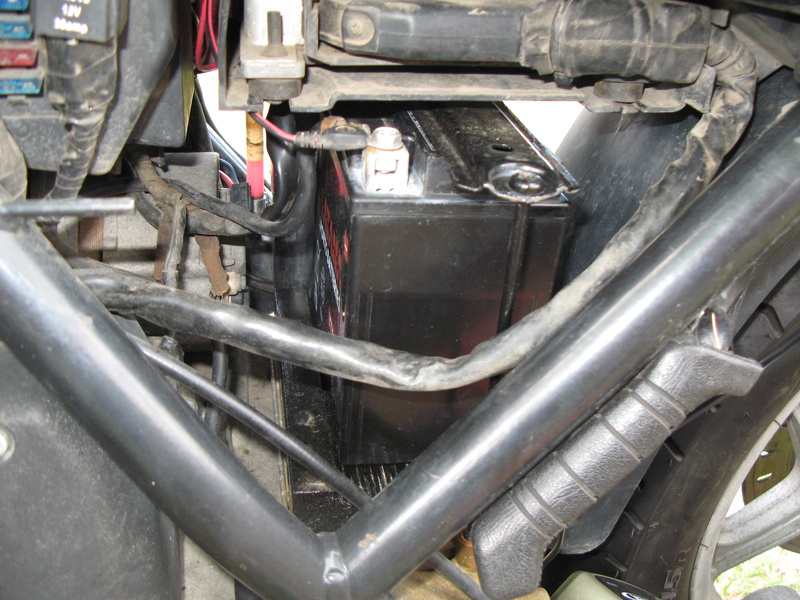 Note that the metal hold down plate is now sitting out over the rear edge of the battery. As you all know this plate also holds the coolant overflow bottle in plate.
On one of my "road less travelled" trips a.k.a. very rough road, I noticed that the battery had become dislodged from the centre recess and was leaning towards the rear mudguard. Of course I repositioned it and checked again at every stop until I got home.
My solution was to do away with the standard hold down plate and make a small bracket to hold the coolant bottle independent of the battery. Then I drilled/filed two slots in the battery tray forward and aft of the centre recess that would accommodate a strong webbing strap to hold the battery in place. I used this same method on my R80G/S battery over 10 years ago and have had no trouble with it.
One photo shows the bracket holding the coolant bottle and the other the strap around the centre of the battery.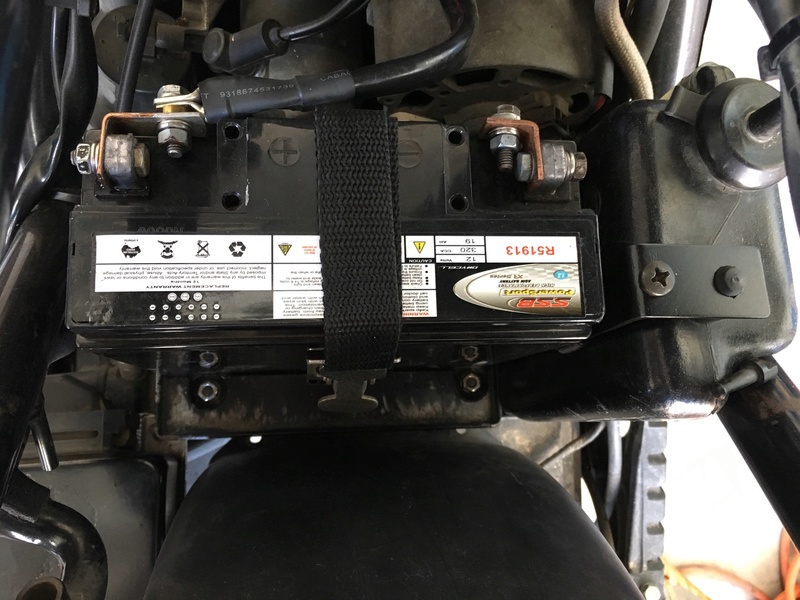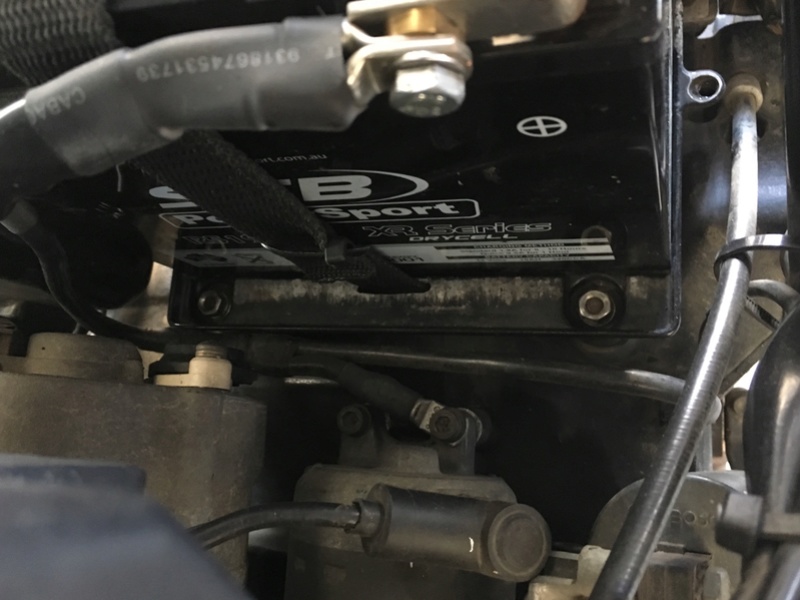 Cheers

__________________________________________________
Gaz
1990 K75 6427509; 1987 R80G/S PD 6292136; 2010 G650GS ZW13381; 95 K1100LT 0232224