George_Pap
Silver member

Hi commuynity. Its been a while for me being silent without screaming for help.
So its time again. I have a persistent and randomly appearing problem with engine cutouts. Sometimes when warm, sometimes when starting. It idles but when trying to rev more than 2000rpm it stalls.
it's no grounding, its no pump, no hall effect sensor, no ignition switch, no pump connector ( all of these checked/tested ).
I'm suspicious with the coils and the temp sensor.
After doing my studies in this forum and FB pages i did measure the secondary and primary coil terminals and also the HT Leads. 
The 3rd cylinder cable lead had triple the resistance of the other cables. Connector was corroded.
Also the coils gave the following measurements on the secondary terminals:
Coil number one (close to engine) 11.73 kΩ
Coil number two (rear, close to battery) 14.30 kΩ
The measurement were taken with the bike hot after 20km ride. My coils are the older type ones, full black. Dont know if previous owner got them changed, bike has 102.000km now.
So, could coils cause the issue shown on the video below? Thank you!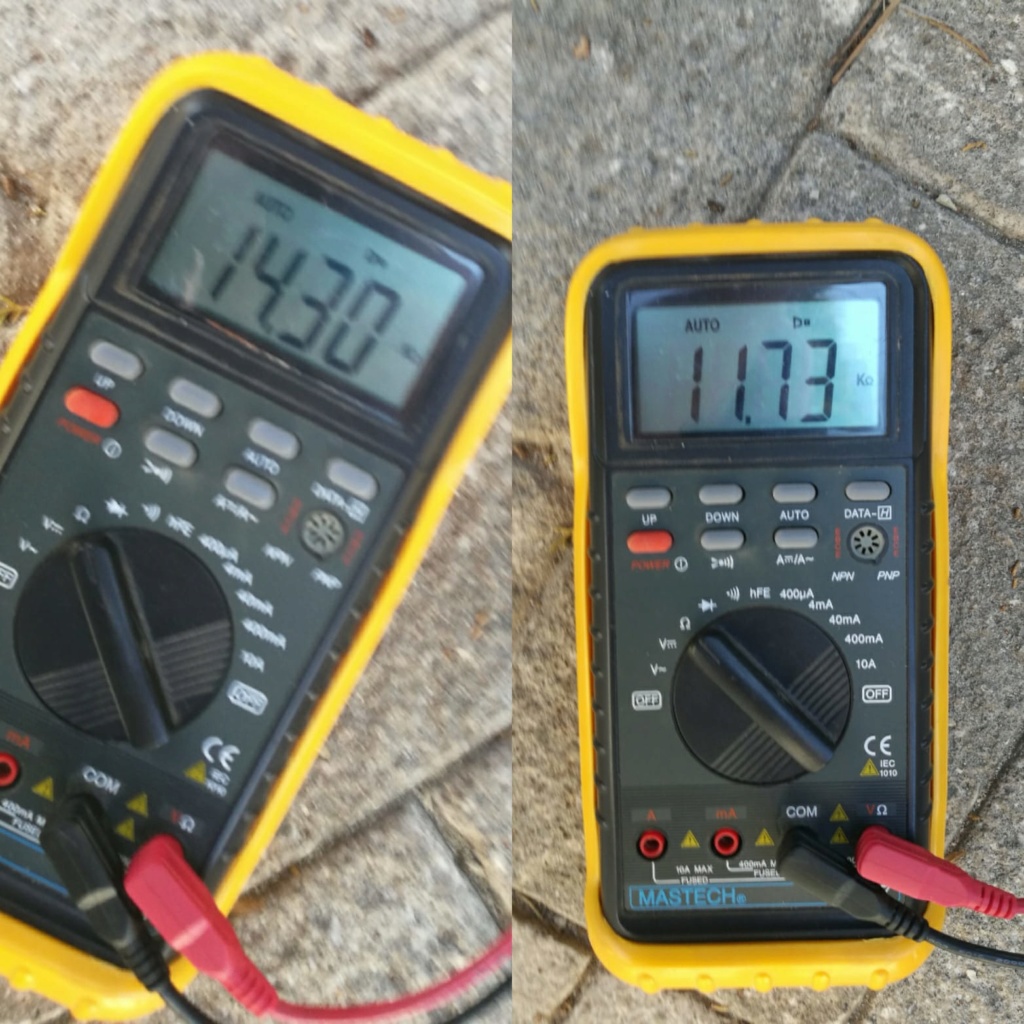 __________________________________________________
K100RT (Early 1985 -nonABS)