Jakey

active member

Hi,
I have now started wiring my BEP + acewell speedo on my 1992 K1100LT. I want to use the original speed sensor and I have a floater in the tank. 
Posting som picture to show how I wired and need help with the rest of the wiring.
See text over the pictures below for info.
This is what I have wired so fare:
This is the fuel wire, what to do with this? 
Should this only connect to the RPM pin on the BEP (why is there 2 wires in one)? Have read some talking about a grey wire, don`t have any grey wire except for the grey wire for the Neutral light (??) 
This the Speed sensor, what should I do about this wires, when I want to use the oem sensor?
I have the wiring on the right side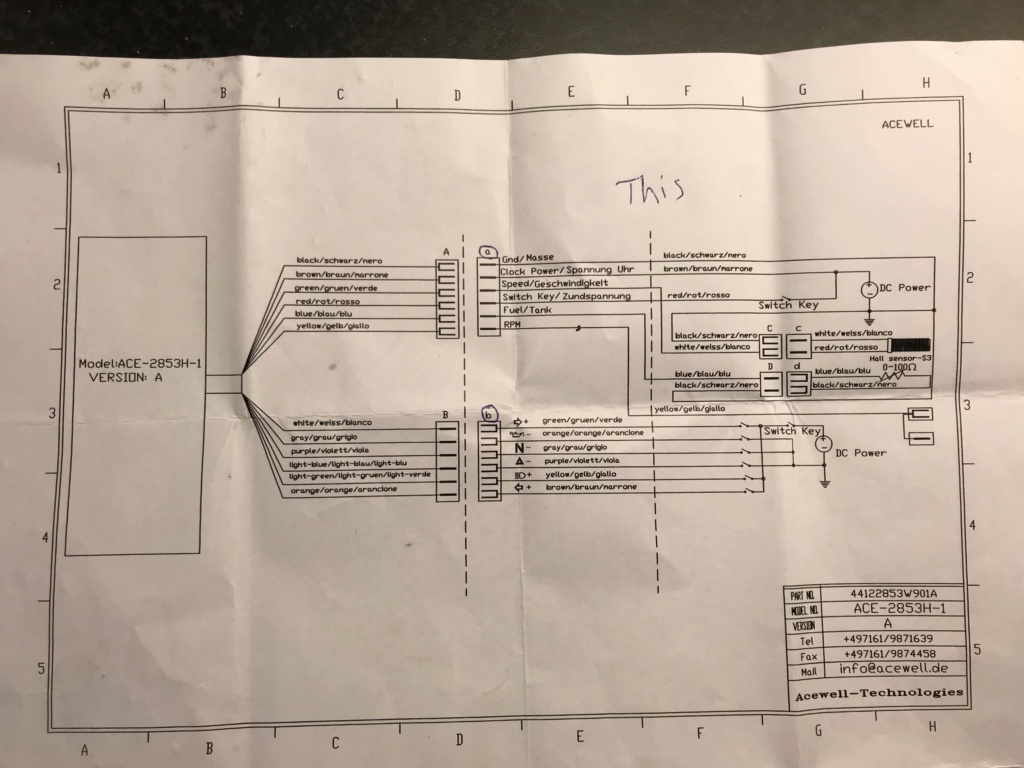 BEP 3.0 wiring diagram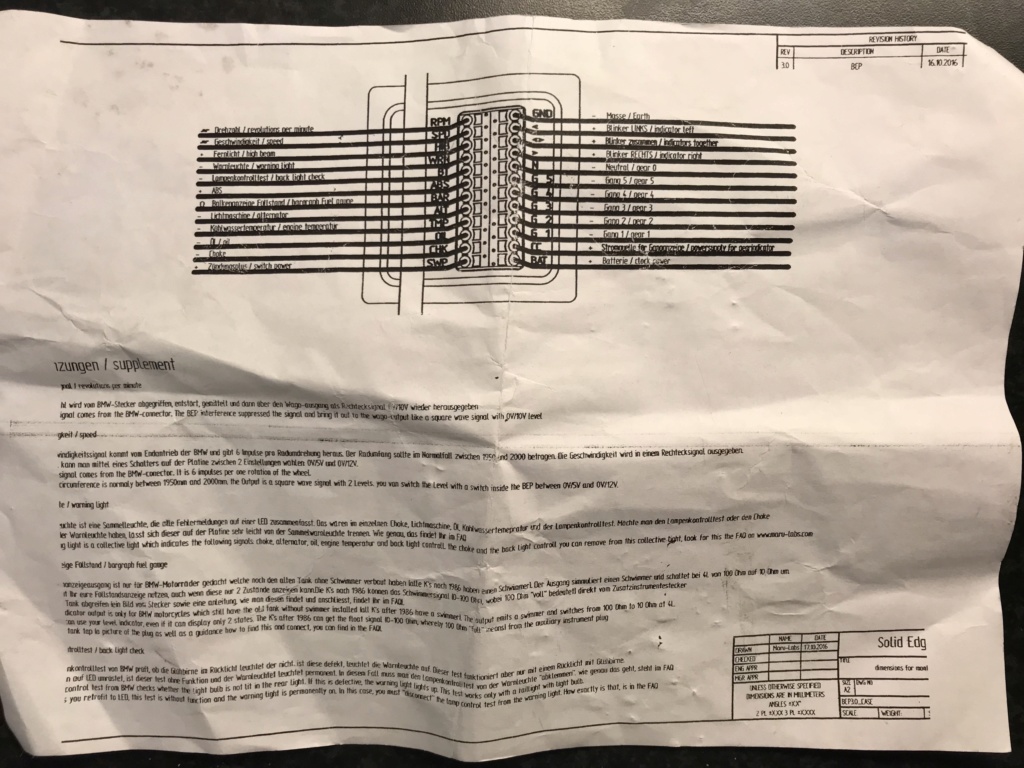 Kind regards.
Jarle