Born Again Eccentric
Life time member
Warning...coming to a forum blog near you in the next week or so.
I've just got back from my Scotland tour and will be trying to put maps, photos and a "few" words into a post to describe my experiences. It will take a while (about 300Gbytes of video footage and many photos to sift through), but it likely to be a long one! Those that know me, will know that brevity is not my style!
I had 9 days on the road in Scotland, but actually the adventure started the weekend before when I took a ride the long way home on Sunday 12 May and found myself at Lands End (Southwesterly extreme of mainland UK). It was a cracking day and just seemed to make sense as, a week later I knew I would be at John O'Groats (claimed to be the North Easterly extreme of mainland UK - but it isn't really) and it was probably the only chance I would get to claim doing the "Lands End - John O'Groats" trip, albeit by a less than direct route.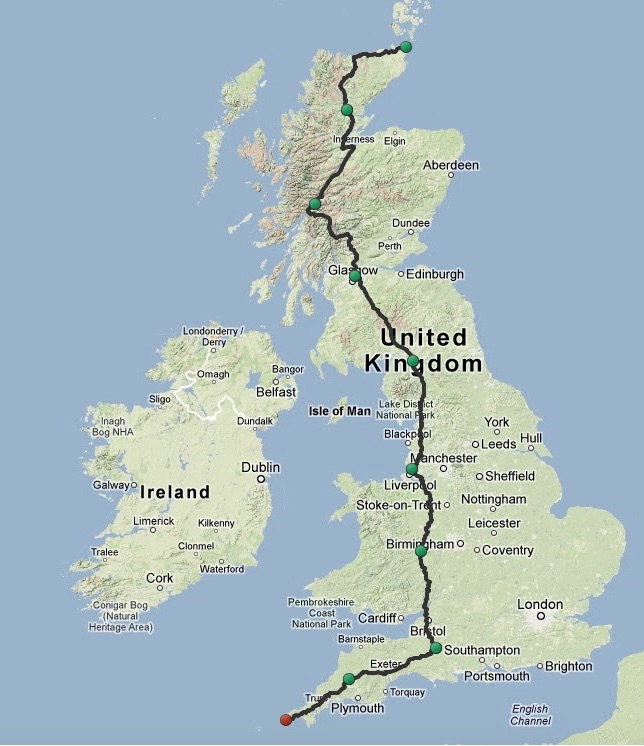 There were some long days in the saddle - mileage (to be confirmed when I have deciphered the GPS log) ~ 4000 miles (including the Lands End outing) and Heidi never let me down once. 
To be continued...
__________________________________________________

                              Paul  
"Heidi" K100LT 1991 (Grey) (VIN 0190172 Engine No. 104EB 2590 2213) - 5th owner. January 2014 (34,000 - 61,000 miles and counting....)
"Gretel" K100LT 1989 (
Silver
Grey) (VIN 0177324 Engine No. 104EA 2789 2211) - 4th+ owner. September 2015 (58,500miles and counting....). Cat C Insurance write-off rebuild Feb 17
"Donor" K100LT 1990 (Red)  (VIN 0178091 Engine No. 4489 2024) - 6th & final owner (crash write-off now donor bike).   June 2012 (73,000 miles) to November 2013 (89,500 miles)