nods
Silver member

I'm looking to do an m-unit blue installation, referencing this diagram -
https://drive.google.com/open?id=1OsEEKz-IGU5K4YCM8C0w0rMpGC3xcnVf
I've got an '85 K100
I've read the below:
The starter relay and Fuel Injection relay close, Hall sensors get power.
The FI relay energizes (+) the fuel pump, the idle switch, the injectors and the air flow meter.
The Jetronic receives (pin #4) the signal that the engine is starting and it sets itself on starting mode (enriching the air/fuel mixture)
Electronic ignition module pin # 9-10-14 send power to the ignition coil
Electronic ignition module pin #8 send engine rpm info to pin #1 of FI computer
Electronic ignition module pin #7 send ground to the coil of the FI relay as soon as the starter switch is depressed. The ground will stay on after the starter switch is released as long as the Electronic ignition module receives a signal from the Hall sensors.
I'd like to know if there's any problem with having the fuel pump energised as soon as the ignition is turned on, as opposed to when the starter button is pushed.  Would the fuel pressure regulator just circulate the fuel around to the tank until it was needed when the starter is pressed?
Also if there's any problem with pin 9 on the Temperature Sensing Switch Unit being energised with the ignition, rather than the starter switch (receiving power from the Fuel Injection relay).
Reason I'm asking, I'd like to remove the 10-15 Amp fuse in the diagram, and use the m-unit blue to provide power from one of the Aux outputs.
https://drive.google.com/open?id=1mIf424Kflcrttxx1V6iHm0PonYbjRELR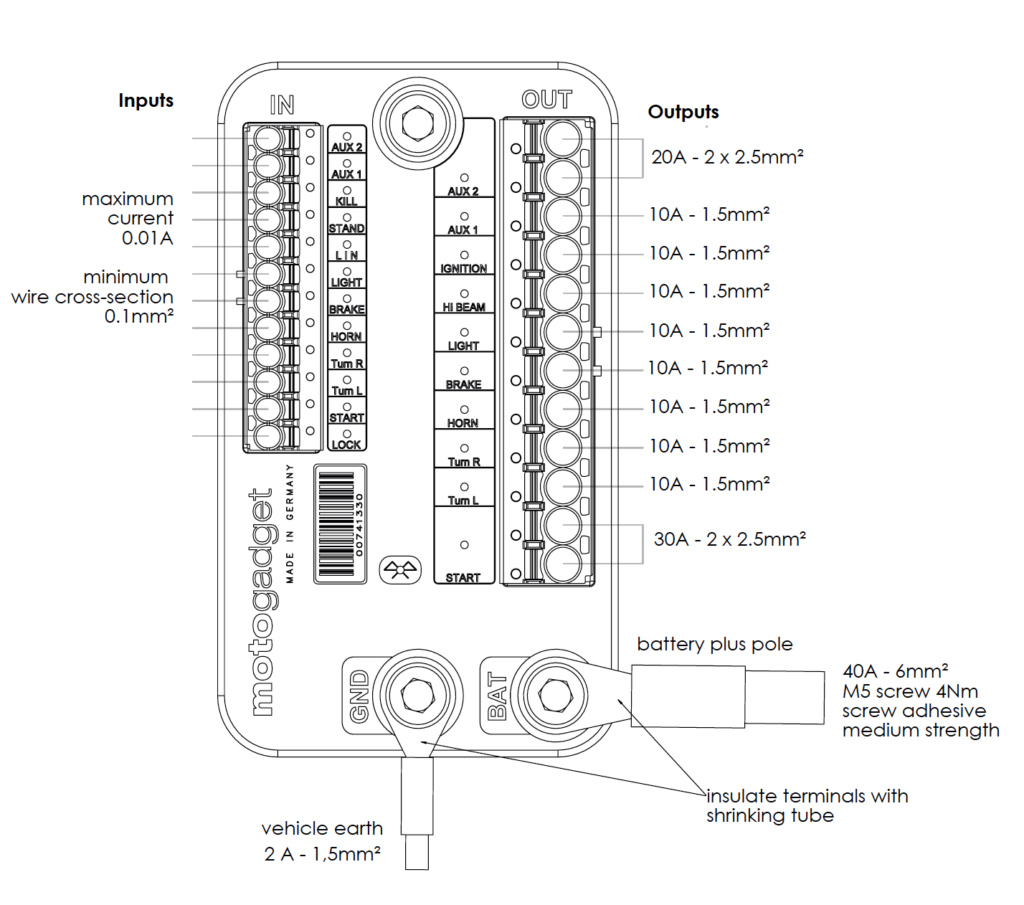 Thanks for any help
__________________________________________________
| | |
| --- | --- |
| Chassis number | 0025951 |
| Vehicle code | 0504 |
| Series | K589 |
| Model | K 100 RT 84 (0504 ( 0505 ) |
| Body type | K 100 RT 84 (0504 |
| Catalog model | ECE |
| Production date | 1985 / 01 |
| Engine | 0514) |
| Transmission | |
| Steering | |
| Catalyzer | NONE |