GB777
Silver member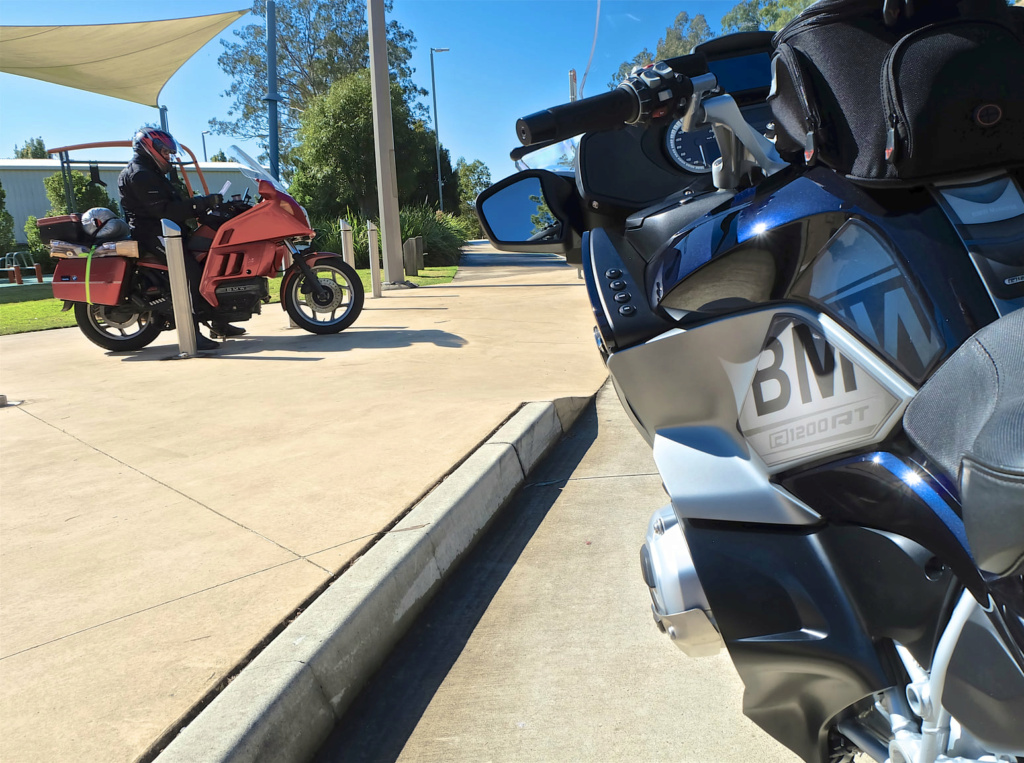 A few Queensland Forum members joined me on a winter weekend mystery Camping event.  Paul, Matt and Martin braved the elements travelling on some great roads to a cold destination being Cooyar, then greeted with some alcohol, BBQ and some fire drums to keep warm.  The temperature got down to 4 Deg.C which might not be very cold for some parts of Australia but it is for Queensland.

__________________________________________________
Gary
'94 K1100RS Mystic Red
•Dyno Tuned to deliver 115 bhp. •Audiovox CCS-100 Vacuum Cruise Control. •Fuel Plus Version 3.1 Trip Computer. •R1200c Final Drive Gears (32/13 or 2.54). •Ohlins rear shocky. •K100 complete Aluminium Radiator fitted. •Davies Craig Thermo Switch fitted to Cooling Fan with manual over-ride. •Fuel Cap drilled and tapped to provide mounting points for accessories, including mini Tank Bag & Apple CarPlay Screen •HID Hi-Lo Headlight and every other incandescent bulb on bike replaced with LED's. •Bulb monitoring warning light no longer needed so it's now used to indicate when Side Stand is down. •LED (Halo) Front Park Light (BMW Car style).