Marcq

active member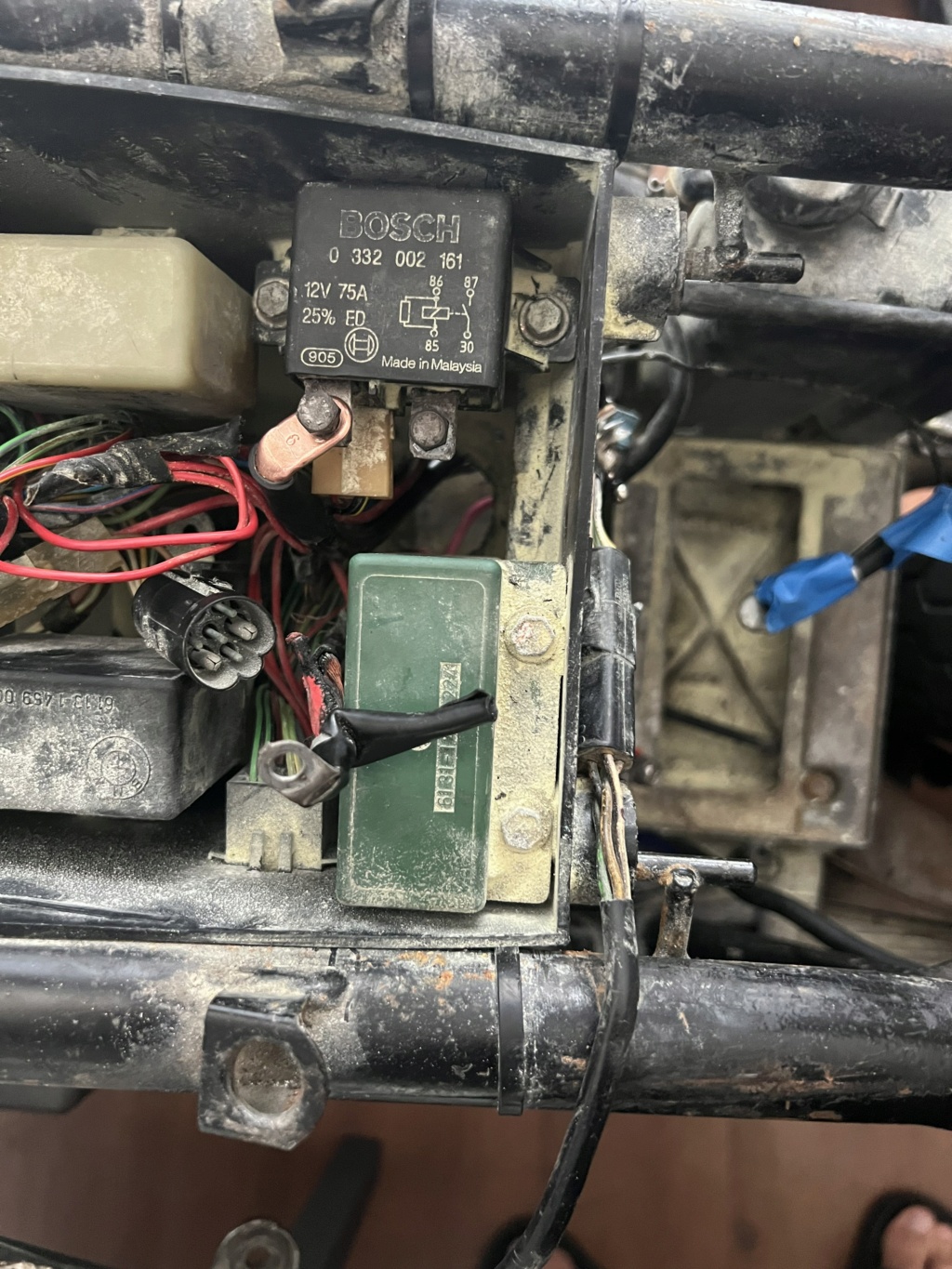 Hello, I apologize if this is something that has already been solved and I either haven't found it or didn't understand the solution, but i have an 86 K100RT that had an overheated starter, the previous owner rerouted the wire somewhere else he said and left the motor disconnected. When I bought the bike the first thing I did was get a new starter motor from EME along with a new relay and battery, I have a wire going from what I think is pin 87 to the little piece on top of the motor, I plugged in the stock plug into pins 85 and 86 and I'm not sure where pin 30 goes, and I've left it empty. when I press the starter button I can hear the fuel pump priming and the relay clicking although the starter doesn't move. I don't know much, if anything about wiring or electronics so I apologize if I end up not understanding an answer, the bike is in a little bit of a rough shape although it does start if it gets towed fast enough, I don't know if that's important but I feel like it might help. 
(The photo of the relay is just so you can see what pins I'm talking about, because I'm going off the photo and I don't know if its accurate)
(I also don't know how to make them smaller)
The cable that's sticking out in the photo of the relay (with the naked red wires) is the cable that used to be on pin 87, the wire on pin 87 now runs just from there too the starter.


Last edited by Marcq on Fri Oct 28, 2022 7:33 pm; edited 2 times in total (Reason for editing : Photos weren't there)