Garyk100
Gold member

Just tidying up some wiring on 16v k100, I think the bike had an alarm before I bought the bike, I have three white wires I can trace as far back to above the centre stand, not sure if they are original as they have joins with tape, odd connector and a soldered wire,
3 white wires, 1 doubles back on itself, one goes to a connector and the other I cut so as to reroute the wires from rubbing on the centre stand I will put a proper connector on it.
The wire that comes from the connector goes to the top fuse in the fuse box.
The cut wire goes to the "connector above" that connects to nothing.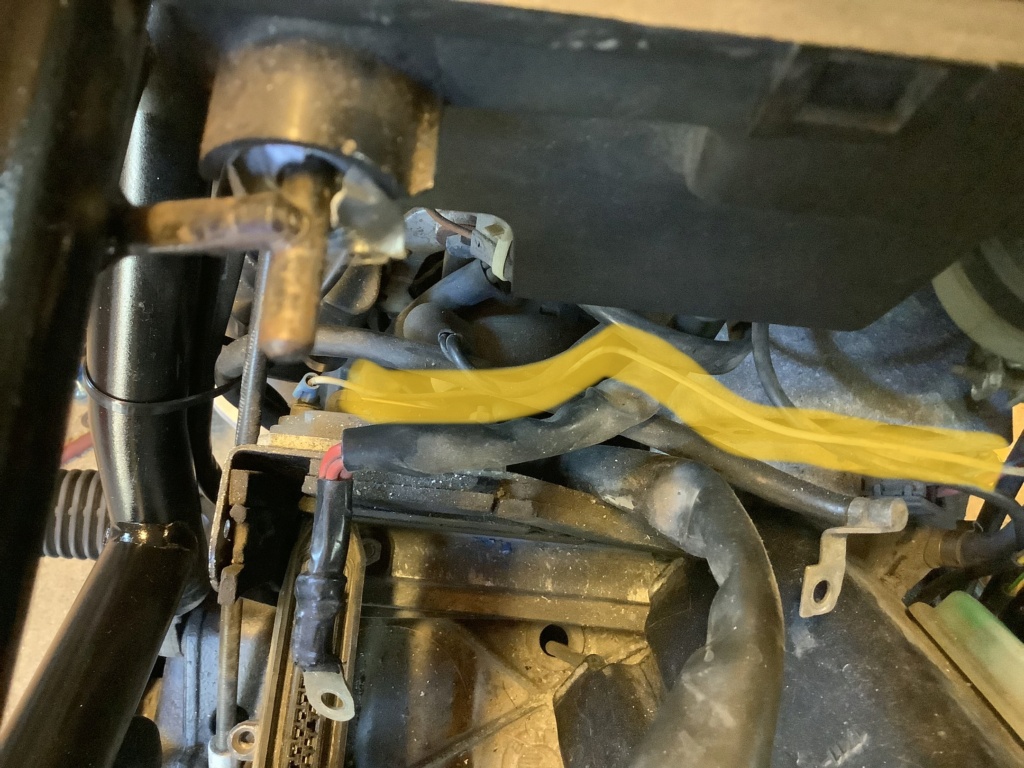 The other wire from the "connector above" goes to whatever the thing is mounted to the front of the battery holder.
Any help appreciated