K100Sprint
active member

Came out this AM and opened the garage door to the overwhelming smell of petrol. A quick check showed nothing around the lines/injectors/throttle bodies ... but a closer inspection along the bottom edge of the tank (partially obscured by the fairing) revealed this: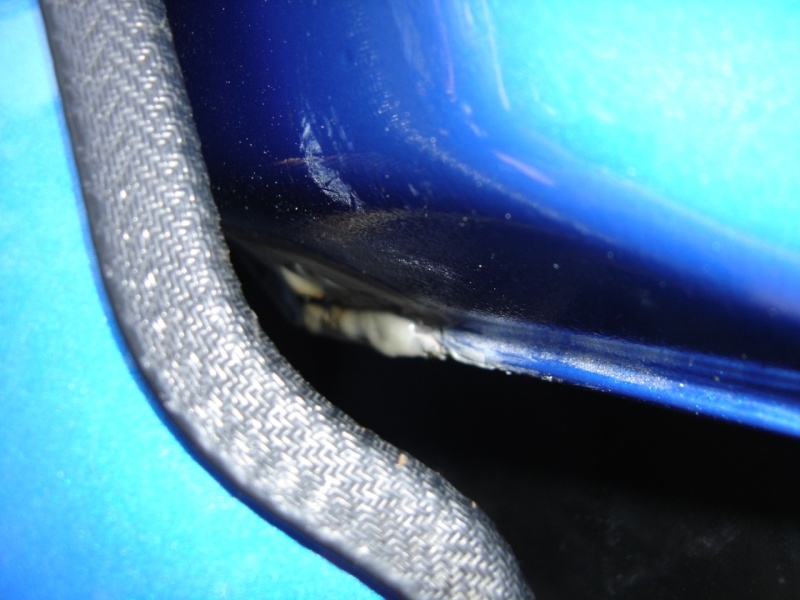 I don't know if you can make it out, but it looks like the P.O. put some kind of putty or adhesive over the spot to hide the leak when I picked it up. Unfortunately, if he blows off my email and calls to "make it right" I am stuck, as this was an "as is, where is" sale and there is no lemon law on private transactions.
Anybody got an idea how much a tank repair would be? Or if not, what do you think a used tank should run for an '85?
Thanks forum brothers and sisters!
Paddy

__________________________________________________
May the road rise to meet you ... and may gas prices drop substantially.

1985 K100 w/ Sprint fairing
Member BMWMOA #64178
Member GNBMWR #118