1 re Kliner Sat Oct 11, 2014 6:19 pm
Ed
Life time member
Arrived home on friday evening after work and found a largish parcel , labelled "Mr K.Grover", I was 
 ,
so before going any further , I have a big thankyou to Malcoops and Floyd , for passing on to me a gearsack rack. and in return I'm looking forward to passing on reimbursement to you guys as soon as we can get a meet up organised. 
The purpose for the rack will be to modify it as a backrest , so that my young son can enjoy the upcoming trip to Tassie.
I was able to source out a set of folding armrests ( courtesy of my local recycle shop). these will add some extra comfort and balance during those moments of "rest"
, which I am sure the young fellow will have along the way.
In due time, pics of this project will follow. see you then.
heres the progress so far,
this is the gearsack rack kindly supplied by Mal.
They are a good , lightweight , but solid little unit.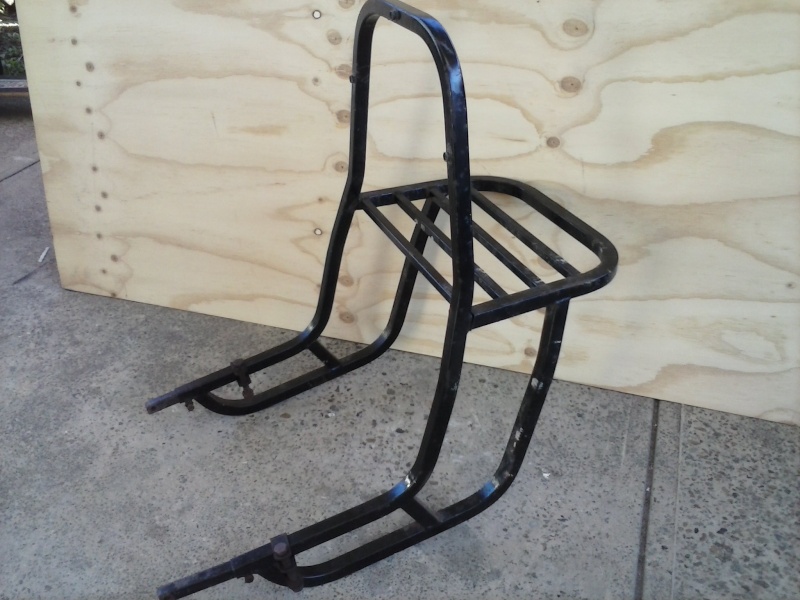 came across this old style chair at the local recycle shop- at no charge, Bargain. just need to offload the unwanted section .
the seat on this is made with a solid pressed steel plate.
gave the rack some modifications . 
As I will be leaving the topbox mounted , I needed to cut the rear plate portion from the rack , Hoping I can hinge it so as to maintain its ability to carry when needed.
Added the folding armrests from the old chair. they will definitely need to be brought together more as they sit out a bit from the edge of the seat.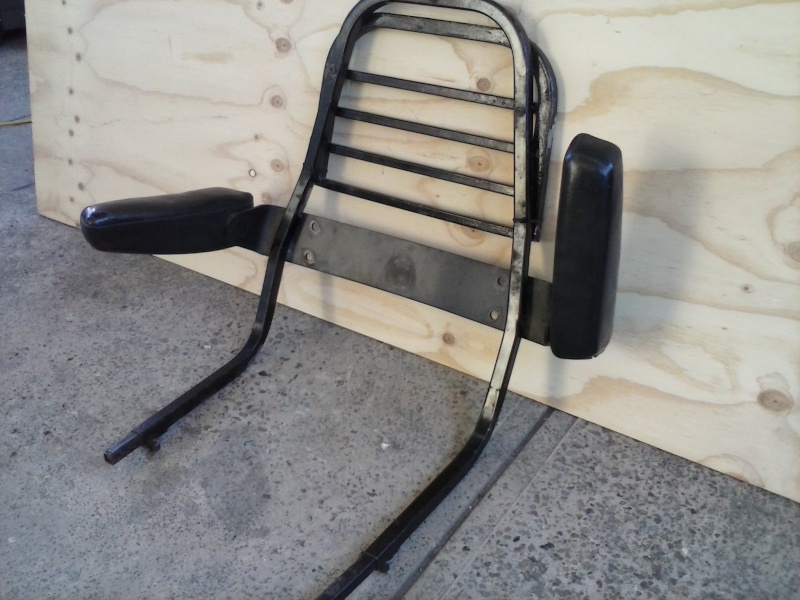 some extra adjustments are needed so as to bring the lower mounts in line with the Z frames.
will also need to move the whole rack forward of the rear hand grips , this will then put the backrest where it is needed and allow the top box to fit back in place.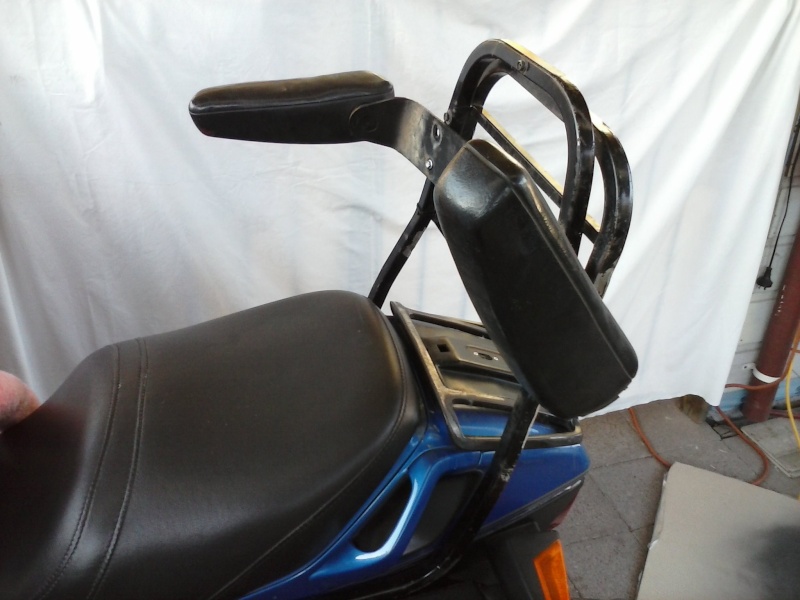 so far so good.
__________________________________________________
1993 K1100RS  0194321         Colour #690 Silk Blue  aka " Smurfette"
2018 Kart upgrade.